Professional Deep Etching Service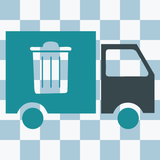 Deep etching plays a vital role in photo editing services most appropriate for photo background removing. CPC is the home to the online's top photo retoucher. We offer professional, quality deep etching, clipping mask. Clipping Path or Background Removing Services for common image manipulation services. We're committed to giving each project the individual attention it deserves. When it comes to deep etching, this means here is hand drew, pixel-perfect selections. Our combination of services, time and price, can't be beaten.
Deep Etching — What Is It?
Our Deep Etching Service somewhere known as clipping path or clipping mask creates a particular selection around part of your image. We then save this selection and send it to you, enabling you to cut out a portion of your image. In practice, this lets you remove the background, use part of the image in a different project, apply edits separately to varying objects in your image and even remove items from your photo.
Remove the background from an image of a product for use in e-Commerce
Replace the Background of a picture with a more exciting one
Copy objects or people from multiple photographs for use in a digital composite
Draw attention to the part of an image by applying effects to a subject and background separately
Deep Etching — How Is It Done?
Our Photo retoucher uses the pen tool to trace your subject manually. While some of our competitors use automation to make this task easier, we believe in accuracy over speed. That's why our results are accurate to the pixel. Our precise selections allow for background removing and objects removing and seamless editing.
How is Deep Etch used in e-Commerce?
"Details create the big picture, "according to Sanford Weill, former CEO of Citigroup. When you share images of your products, what details are you sharing with the customer? If your pictures have backgrounds, what features do your Backgrounds share? Deep etching allows you to quickly and easily separate your products and their environments, enabling you to customize each pairing and ensure that you present viewers with the details YOU want them to see. Having high-quality clipping paths and clipping mask for each product makes creating new ads and promotional material a snap. Need to showcase your whole product line? Copy and paste! Want to add your product to your website's banner? Click and drag. CPC's Deep Etch Service makes promoting your products so much more comfortable.
What Images Are Eligible for Deep Etching?
We do offer some related services like Background Removing, Clipping Path, Clipping Mask, Image Manipulation, Photo Masking, Photo Retouching, Raster to Vector, Color Correction, Photo Restoration and Photo Enhancement. Deep etching is most appropriate for images without a lot of ultra-fine detail (like hair) or transparency. Our clipping mask service delivers identical results (a pixel perfect selection of a portion of the image) for pictures that we can't deep etch. Our professional photo retoucher is happy to advise you about which service is best for your project.
Quality Of Everything
We are committed to making sure every project gets done right. We're confident you'll be impressed with the speed and accuracy of our hand drew selections when you take advantage of our Deep Etch Service. Our top class Photo Retoucher, Quick Turnarounds, Low Prices and Great Customer Service have made us leaders in the internet service industry. We look forward to building a relationship with you and helping with all of your graphical needs in the time to come. Both are excellent price and provide you pictures your customers will admire. Up to Two Free photo editing Services here to judge our quality of work.
HURRY UP AND GET A FREE TRIAL
STILL THINKING,
Test Our Fantastic Deep Etching Service?
(UP TO 02 IMAGE)