Deep-Etching Service plays a vital role in photo editing services most appropriate for photo background removal. CPC offers professional, quality deep etching services for image processing services.
We're committed to giving each project the individual attention it deserves. When it comes to deep etch, this means here are hand drew pixel-perfect selections. Our combination of services, time, and the price can't be beaten.
What Is Deep-Etching?
A deep-etching service somewhere known as a clipping path or clipping mask creates a particular selection around part of your image. We then save this selection. And send it to you, enabling you to cut out a portion of your image.
In practice, this lets you remove the background or use part of the image in a different project. Moreover, you can apply edits separately to varying objects in your image. And even, remove items from your photo.
Deep etch helps you to:
Remove the background from an image of a product for use in e-Commerce
Replace the background of a picture with a more exciting one
Copy objects or people from multiple photographs for use in a digital composite
Draw attention to the part of an image by applying effects to a subject and background separately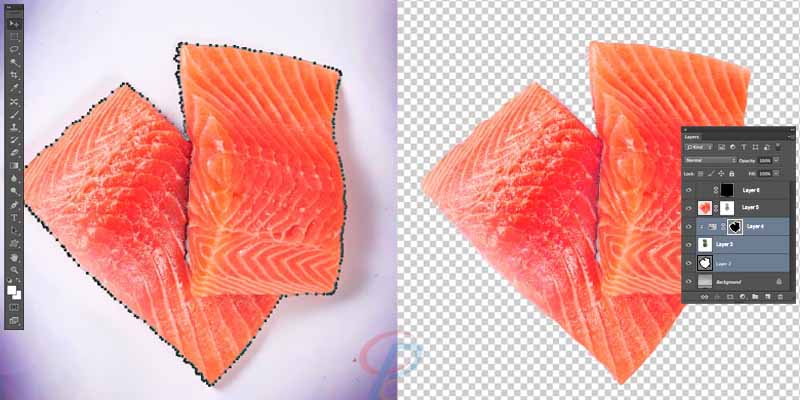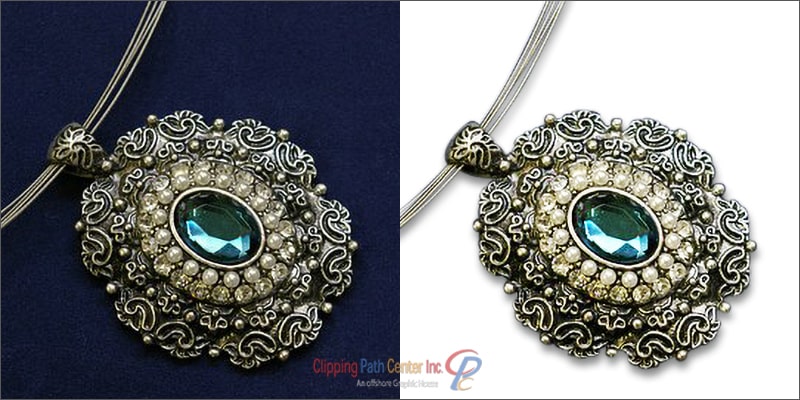 Deep-Etching Service at Clipping Path Center Inc.
A graphic design term is known as Deep-etching to use to remove the specific section of a photograph from the background. It means you can use the object of the image in different types of backgrounds. Deep etch services use to isolate or separate the multiple objects in the photo. When you cannot reprocess the specific color parts of the object, then you need this service.
In the Clipping Path Center Inc, we know that it's not easy to reprocess the photo to deep etch. Our designer with the advanced and latest software to do this service. Moreover, our team would help you to manipulate the photo as you need. And this would change the presentation of the entire image. When you have your photo after our service you would see the difference and attract more people to your website.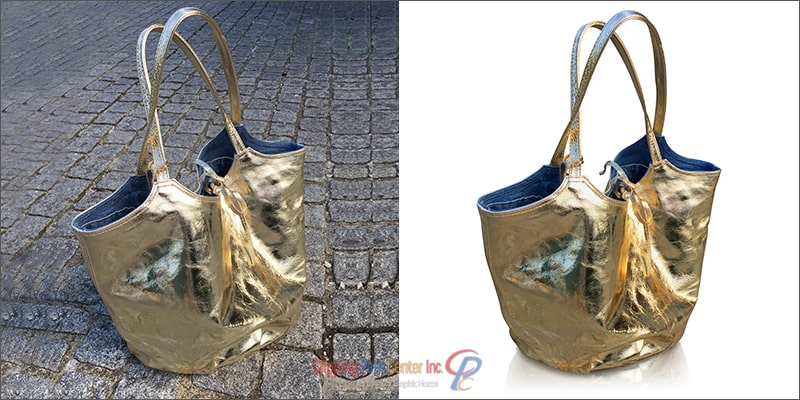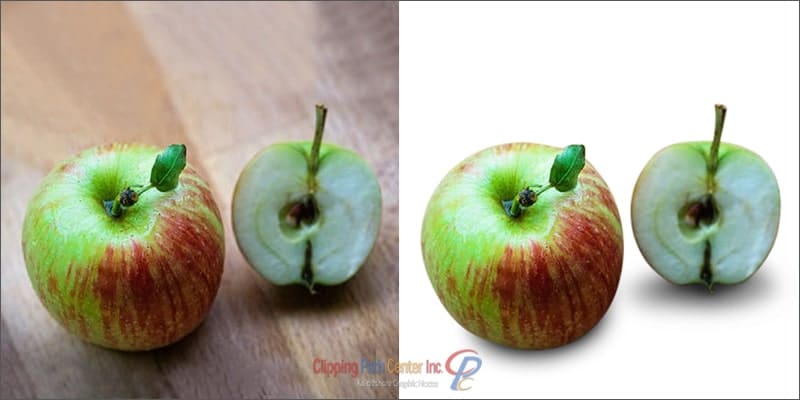 Prerequisite of Deep Etching Service
Designers use typical elements in the Deep-Etching service. Any kinds of extravagant details were not used. Now a day's photographer tries to take the best shots. Though they may not get the right images all the time. To get the best result, you need to manipulate the photo.
Sometimes you want to add or remove the objects to make the photo more impressive. Because if anyone replaces an object from the photo or adds something, the picture gets a new identity. The added element in the photo increases the exquisiteness and magnetism.
When you get fantastic and attractive photos, you would ultimately enrich your website. Thus, this would attract more customers, and you would get better sales in your online business.
Deep-Etching services use the following field. Our designers have experiences in these areas for this service-
E-commerce advertising
Personal photographs
Individual shot into a group photograph
Methods of Deep-Etching Services
There are three standard methods used in the deep-etching service. In Photoshop these tricks are familiar. Most of the designer uses the pen tool to Deep Etch. This method has several advantages such as:
Deep Etching Using an Eraser Tool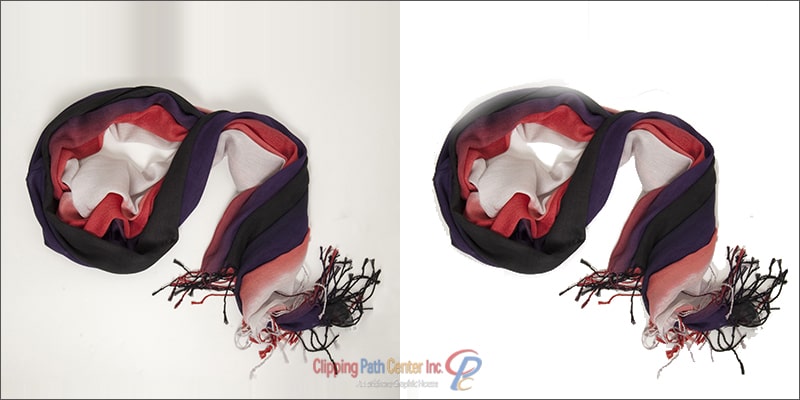 The eraser tool manually erases the section of the image which you don't want. However, you may not get an exact result and end up with rough edges. So, anyone can easily understand that the image had been manipulated or edited.
Using the Color Section Tool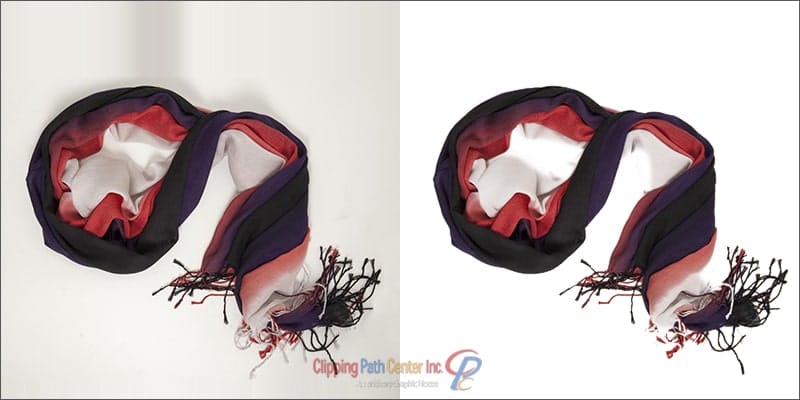 Photoshop has a color section that uses to select and delete specific colors from the photo. But his method has some drawbacks. Every photo has millions of color pixels, and if you are not clear about your editing, you may end up deleting too much or too little.
Using the Photoshop Pen Tool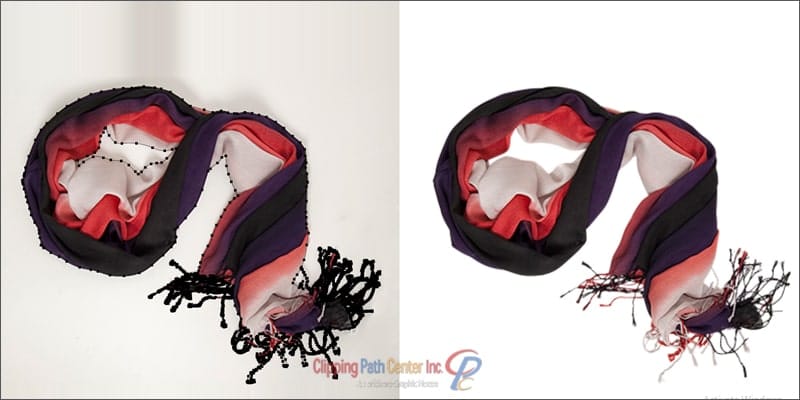 You don't need to delete any pixel from the original image, you can use the Photoshop pen tool. In this process, you can get the100% results. Pixel-perfect selection with this tool adjusts the quality editing. The ultimate result of the photo would look very professional.
Steps Use in Deep-Etching
Starting the editing– Open Photoshop then select the pen tool. The icon looks like the tip of a fountain pain. Then click on your image border between the bit and the image background.
Extra Point Accumulation With the Outline
Next step, you have to click another part of the image to create the next point. Now use the mouse to drag a little left or right. When you see that many points connected and create a line. Continue this process until the outlining of the image is finished.
Tuning of The Outlined Object
Now select the direct selection tool then click on the specific point for edit. Now you can see there are little handles. When you pick those handle knobs so that you can move them. You can run 'knobs' around until the line follows the outline of the photos. If you want to move one handle through another handle is connected because another handle will also move.
To run one of the handles, there is a small trick- you should hold down the 'alt' key when you are moving the handle. So, this would break the connection between the two handles. Now you can individualistically move the handles. These tricks are only useful when you have a sharp corners or edges in your photo. This step would take the lengthiest time to be proficient. Don't be hopeless. A small practice would lead you to master in Deep-Etching.
Removing Unwanted Parts
This part is very entertaining. You want to remove the annoying bits from your photo. You have outlined the picture and finished it perfectly. Let' make it useful. Now check the layers tab. Where you see the shape, the layer creates with previous steps. Make sure it selects now, and you should click the paths tab. There you can see a layer called shape one vector mask or the same thing. Now you should double click the layer- this will give you a pop-up box. This box will let you name your path. Choose a name and click the OK button. And, this is how you can save your outline.
If you delete that shape layer by any mistake, you still have your outline backed up safely. At the bottom of the panel, there is numerous option available that allow you to change the layer. You can use 'load-path as selection' that looks like a circle with a dashed outline. It's located on the third icon from the left of Photoshop. Now you should click the icon and go back to your 'layers' tab. You can see that your path outline converted into a selection and looks like the 'marching ants.'
You have to duplicate your original image layer at this stage. So that you have two copies of it and you have a backup if there is an accident occur. Now on the top bar, you should select the Inverse selection. And, this would turn your image from marching ants outline to the bit and your desire to delete the background. Now select the delete button, and there you have your desire to manipulate the photo. The deep-etched image that you can use on your requirements.
Benefits of Deep-Etching in Photo Editing
Deep etching is mostly used in image editing techniques. Benefits of Deep-Etching are numerous in different perspectives under specific categories, which are:
Deep Etch for Background Removal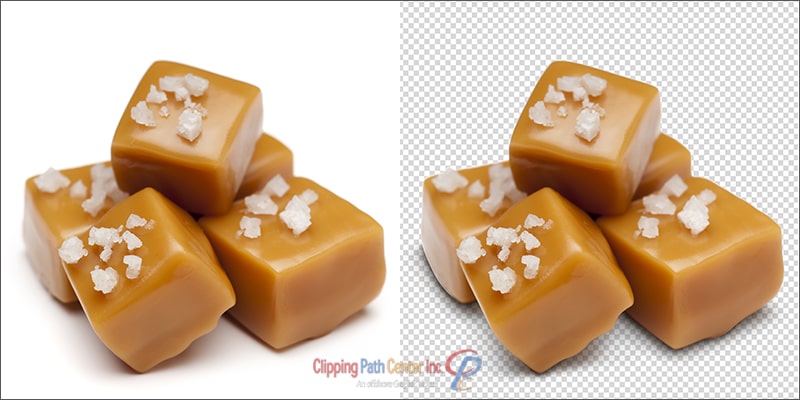 Deep-Etching extremely applies to extracting the object of an image from a background and removing the original background where we can use any background based on our requirement. It is better than other background removal techniques because of the high quality in terms of image cut. It helps to give a professional look to apply for a professional background.
Deep-Etch for Color Correction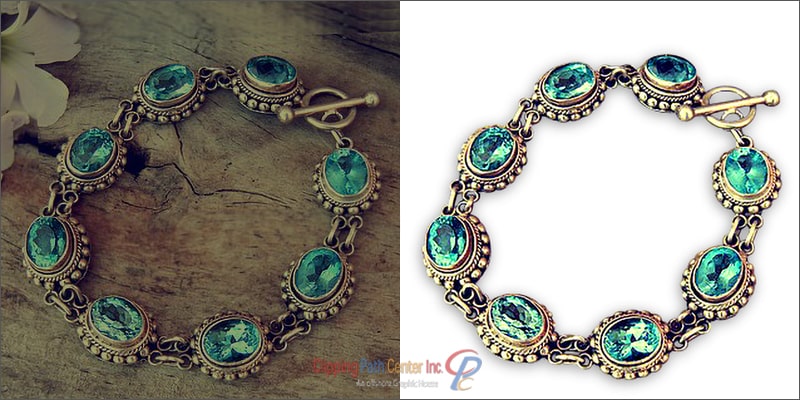 Deep etch is very commendable to accomplish advanced color correction in Photoshop. Whereas it helps to adjust the color of an object without affecting the selective background. Moreover, ensure the advanced correction of each color of an object.
Deep-Etch for Image Masking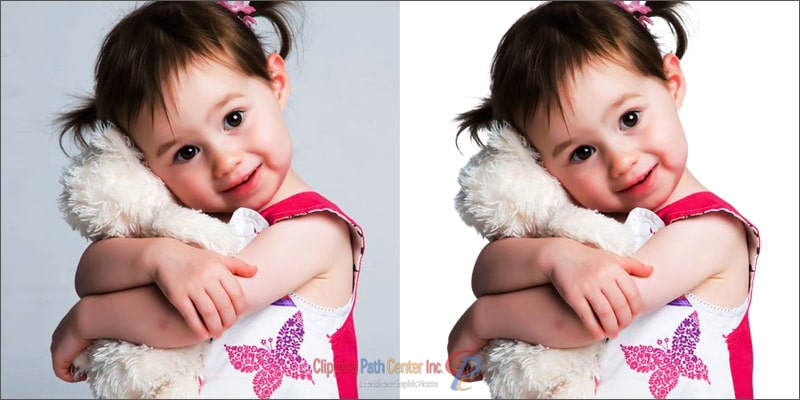 It consents to apply image masking on a particular area of an image to keep the fixed part intact.
Deep Etch in Image Manipulation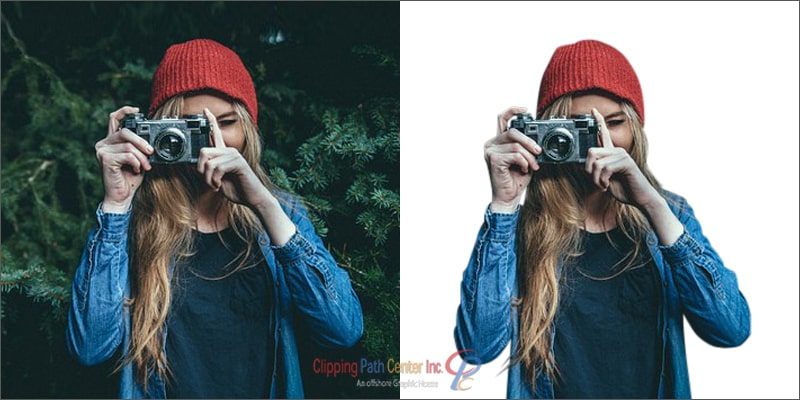 Image manipulation is unmanageable without the help of deep etching, whereas it removes the unnecessary part of an image without eradicating the main photo.
Deep etch for Photo Retouching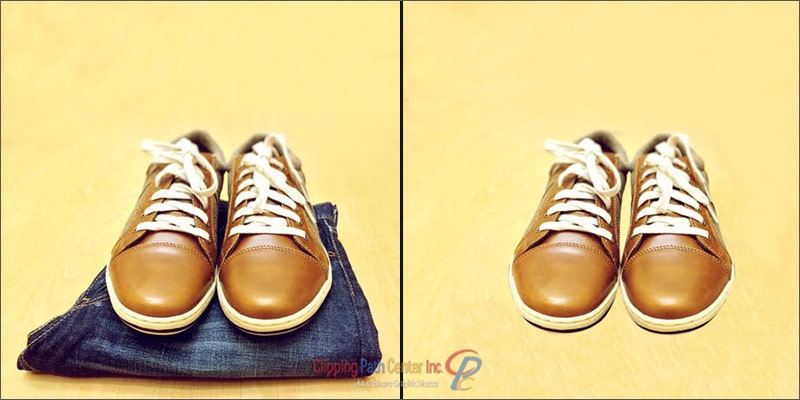 Deep-etching uses randomly for doing photo retouching, which enables to retouch the image imperceptibly without harming the subject.
Deep Etch for Garment Industry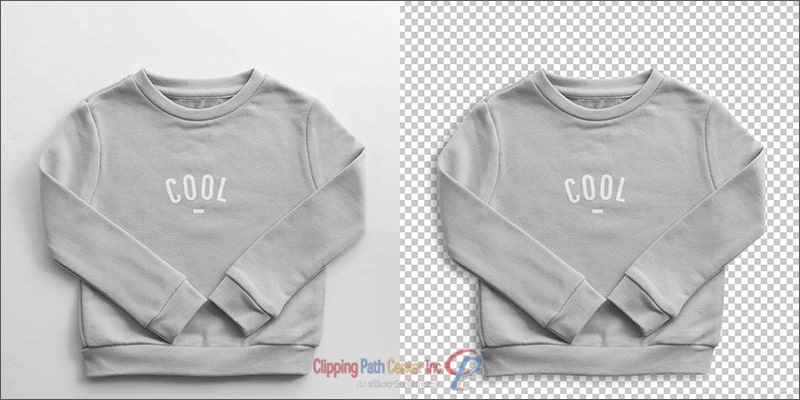 This industry is highly involved in using high-quality photos of their relevant products which can be done by the etching service quickly. These techniques allow representing the images of cloth materials with or without a model. Deep etch is very affordable rather than other techniques that help your business move forward.
How Does Deep Etch Use in e-Commerce?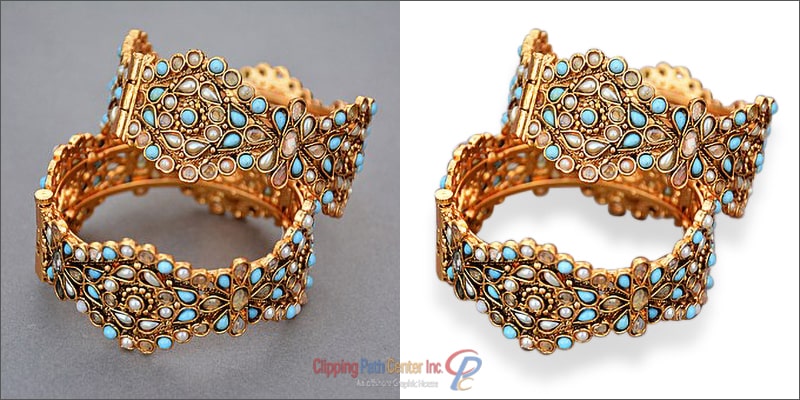 "Details create the big picture, "according to Sanford Weill, former CEO of Citigroup. When you share images of your products, what details are you sharing with the customer? If your pictures have backgrounds, what features do your Backgrounds share? Deep etching allows you to quickly and easily separate your products and their environments, enabling you to customize each pairing and ensure that you present viewers with the details YOU want them to see.
Having high-quality clipping paths and clipping masks for each product makes creating new ads and promotional material a snap. Need to showcase your whole product line? Copy and paste! Want to add your product to your website's banner? Click and drag. CPC's Deep Etch Service makes promoting your products so much more comfortable.
Quality Etching is Everything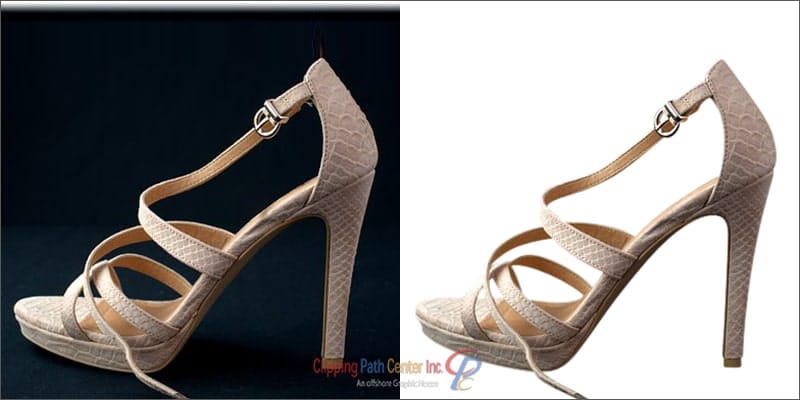 We always believe in quality and make sure every project gets done right. Quality is our strength. Thus, you will get unlimited revision until satisfaction. We're confident that you'll impress with the speed and accuracy of our hand drew selections when you take advantage of our Deep Etch Service. Our top class, Photo Retoucher, quick turnarounds, low prices, and great customer service have made us leaders in the online Photoshop services industry.
We look forward to building up a relationship with you and helping with all of your graphical needs in the time to come. Both are excellent prices and provide you pictures your customers will admire. Up to Two Free photo editing Services here to judge our quality of work.