Background Removing Services

to Increase eCommerce sale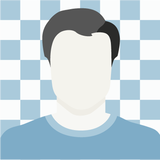 Background removing Service is a technique which is applied to photo cut out or to remove unwanted background from your eCommerce product image and present it as is. Often, you will have a photograph with a stunningly perfect subject along with a sub-par environment. Sometimes, you'll have a great shot of a product that' s marred by distracting scenery and also other objects. In other cases, you just need to isolate your subject to use within a digital photo composite much more! — Maybe solved quickly, efficiently and cheaply by making use of CPC. Our background removing along with deep etching, clipping mask, and clipping path services are here to assist you to obtain the solutions you"ll need for your projects.
Background Removing for e-Commerce Marketplace
In online eCommerce shopping era, where many images are using in websites for product listings and require some change on them, there is a significant want of this background removing or background knockout technique. If you are online selling stuff on eBay, Amazon, Bocus or Google Shopping, you will need to remove the photo background from your products photos as these sites are not allowing camera raw images. So your listing product image background removing will be able to provide the visitor with your listing with an accurate view of your product image. Searches, as well as statistics, have shown that keeping product images without distractions convert more viewers into buyers! So image background removing is not just an editing method, but more significantly it can help to increase your business more efficiently.
Background Removing provides
03 essential functions to use Image beautifully
Isolates a picture from an undesirable background sometimes, your image background is ugly. Sometimes, it's too pretty, plus it diminishes the subject. Maybe, regardless of — you want to use the theme without treatment. Background removal or background knockout solves all of these issues by knocking from the background entirely. We are satisfied to deliver your photograph on a transparent background for simple use in your projects.
Edit a subject matter and context separately
Even professionally shot photos can suffer from poor lighting and shadows. Sometimes, you need to add some depth-of-field artificially. Which fields will help to draw the eyes and those work build your image more artistic look? You may require using a remarkable effect, like making your background black and white while preserving along with inside your subject. Like these needs, our background removal services are perfect — we offer a PSD with this selection, enabling you to make the edits you will need.
Remove an inadequate subject from a graphic
Background removal can also work in reverse — we can get a small sector of your photograph leave the remainder. For those who have a tourist wandering into the scenic shot, some unwanted clutter within your image or some stray objects in the background, we"re here to help you. Our background knockout service can get rid of small details quickly and return your image quickly. We can easily combine our other services to even re-synthesise the "missing" elements of your image, or leave the editing for you.
Bed Mattress Background Removal Done?
At CPC, we take quality sincerely. While our others try to use automation such as the magic wand tool to make rough selections quickly, we carefully use each of the latest techniques and tools to select portions of your photo manually. This procedure is a lot more exact and even more time-consuming. We believe our pixel-perfect email address details are of great benefit!
We save our selections as paths. Our PSDs are within the package we deliver whenever we handle your project.
How Can Background Removal Help Other Photoshop Services?
Our clipping path, deep etching, clipping mask and photo masking services are very like our background knockout service. Our photo retouchers are thrilled to counsel you about which function is most useful for your product image using the complexity of the task and exactly how you want your edits delivered. We're delighted to modify our services to adjust to the requirements your project! We provide photo masking, photo retouching, clipping path, clipping mask, image manipulation, Image editing, photo restoration, raster to vector, colour correction, deep etching and various other exclusive photo editing services.
Each of our other services, like colour correction and photo retouching, may be coupled with background removal to aid target individual parts of your product image. In combination, the effects can dramatically and powerfully customise the tone and composition of the image. You"ll be sure you make quite the opinion!
HURRY UP AND GET A FREE TRIAL
STILL THINKING,
Test Our Fantastic Background Removing Service?
(UP TO 02 IMAGE)