Photoshop Masking Service

It's Pixel Perfect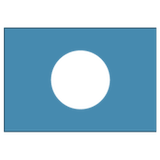 Photoshop masking is a service designed to isolate parts of your image. If your photo has a subject you need background removing or cut out two elements you'd like to edit separately, Photoshop masking can help. Our staff of trained retouch experts is utilizing the latest techniques to generate a pixel perfect selection of a part of your image. We then deliver the selection to you in the form of a mask, allowing you to make further edits as necessary. We can combine Photoshop masking with our other services, including background removing, color correction, deep etching, photo Retouching, clipping mask, photo restoration, photo editing, raster to vector, and more.
What is A Photoshop Mask?
'Masking' in the digital image manipulation function to select the part of a photograph. It's called a 'mask.' As a callback to physical painting — if you want to preserve the portion of your picture (or wall!) to make sure you don't accidentally paint over it, you can place an object over it to 'mask' it from view (you might even use masking tape or!). Programs like Photoshop and GIMP allow you to edit and save custom masks — selections that can be loaded and used to ensure that your edits stay within a particular area. You can also use masks the same way you would any other selection, allowing you to cut and paste, move, and edit the selected area.
Generally, it is used to remove hairs or furs. Also, this is an inventive and sometimes complex way to manipulate the pictures. Image masking uses for background removal like soft edges images. Where hair, furry cloth, dummy, or mannequin remain. There you can apply the image mask. Clipping path used for hard edges images and photoshop mask is used for soft edges images. The masking image technique hides some portion of a picture and discloses some part of images. However, this technique holds the image quality. In another type of editing service pictures may get some misrepresentation. However, this service is different from one facility, which results in the least amount of image distortion.
Categories of Image Masking Service
When you have a business-like print media or digital media, your pictures are crucial to success. If anyone wants any attention and focus on the business, he needs to present his product to the customer very attractively. Impress the customer with professionally edited images lift you to the best renovation of the company. Nowadays, quality is everything. Moreover, 40% of people in this want to see a picture in a white or transparent background.
A photographer or an owner of a business or a fashion house proprietor may not have enough time to edit images because it is a very time consuming, complicated matter to change the background of every image. Proficient photo masking services provider, Clipping Path Center Inc. can be your best companion to overwhelmed this condition. There are various types of image masking, and CPC provides all these types of Image editing: –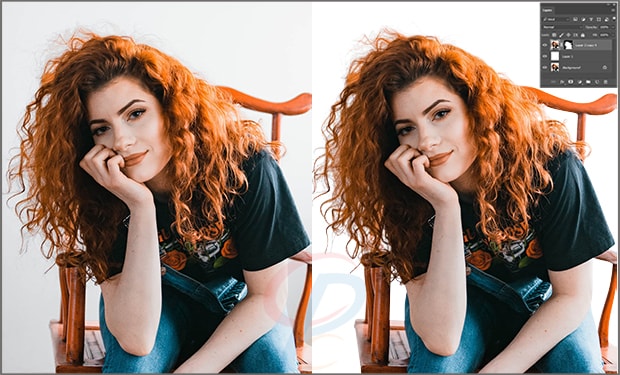 Photoshop Layer Masking
Layer mask, an idea or word bump in our head such as Photoshop layer masking. When it is used to hide some portion or reveal some portion of the image to change the pictures opaqueness of the specific part of the pictures. When anyone changes the opacity of the layers from the palates of opacity which he originates in the top layer palate photoshop, whole picture opacity will be altered. Using a layer mask, the part of an image can be invisible or partly noticeable with dark shades. Also, paint with a black brush, the background will be transparent. However, want to get back to the previous condition? Hence, the white brush would be a solution to this. Moreover, the soft brush will help to get the smooth edges.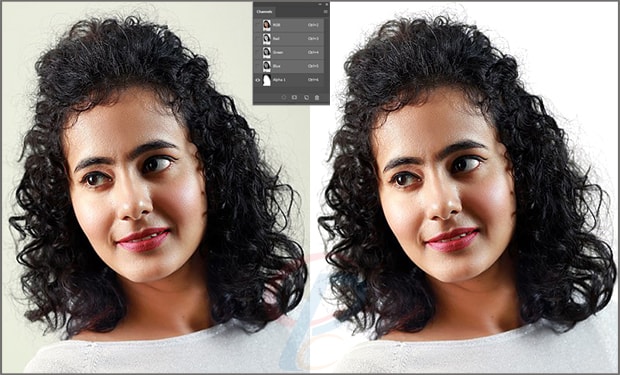 Alpha Channel Masking
Alpha Channel Masking is quite different from the layer or clipping mask. If the object needs to be separated from the background or needs to edit the brightness or contrast or exposure, then this service is a solution for all of these problems. Also, the trouble level in the photograph is not the same. Maybe, some image may have to scatter hairs or furs. Therefore, this is the case where Alpha Channel Masking is useful.
Moreover, using this technique does not reduce the quality of the image. However, a beginner photographer finds it very hard to use the method. Our experts in CPC are here to give the solution of this problem. Our experienced team always ready to provide this service.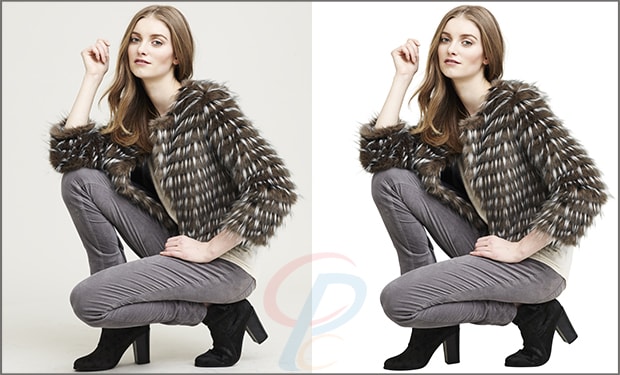 Far or hair Masking
Fur or hair masking is not an easy task as fur or hair pictures have many soft edges. In these types of images contains lots of curves or thinner line part. Moreover, using the clipping path would not provide you an exact solution for background removing of such a picture. Thus, the hair mask applied in Photoshop. CPC expert uses color, brightness, and exposure improvement and made the items more realistic. Moreover, the clipping path is less effective than Photo masking on the hair, furry animals, flesh, cloth, models, etc.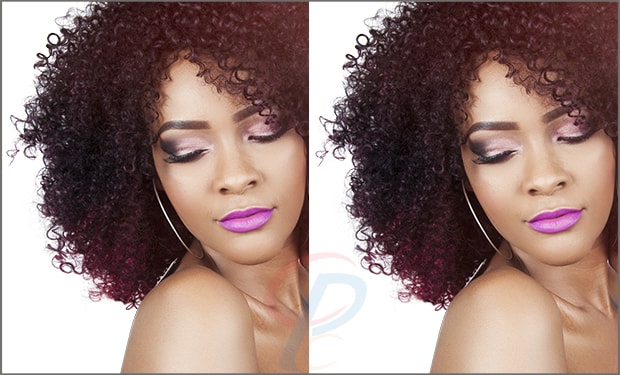 Photoshop Refine Edge Masking
Sometimes pictures have hideous edges in the images that create problem to blend two layers. Edges issues are common when placing a person in the new background or exchanging a sky or manually combine exposure to bring back beautiful sunset. For this, Adobe Photoshop tool has many powerful features. One of the best features is the Refine Edge tool.
Furthermore, this feature lets you fine-tune selection. Besides, it also helps to work with intricate edges in the pictures. In Photoshop, there is a menu bar where you can find this tool. CPC editors are experienced with the Photoshop tool. Human hair, fur, blanket, furry doll, fabrics, animal's loom, and trees make natural by this technique.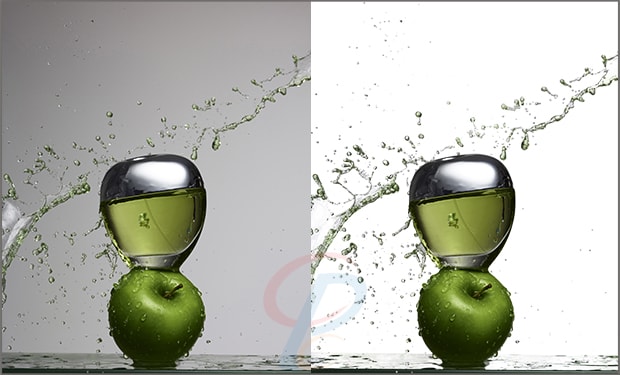 Transparent Object Masking
Our photo editors have to work with the transparent object to remove the background. As well as the masking technique is only applied to those items which have 0 to 5 percent of opacity and where light can pass through the thing. However, Graphics designers have to set the image on any backdrop. Also, editors extract it from the inappropriate place where the background can be seen through the object. Photograph like glasses, water, jar, jug, car glass, and spectacles needs this technique for editing. CPC experts hold the transparency and make observable color or background through the products using the Image Masking technique.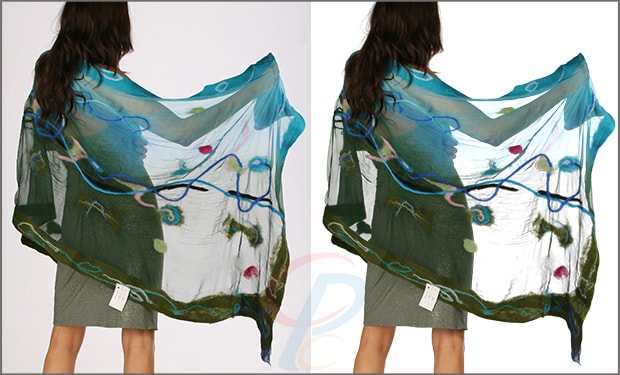 Translucent Image Masking
Translucent Masking type of masking, which is a quite bit expensive test. Customized background change, background colors from translucent items can be removed through this process. CPC has the expert graphics editors who can edit the translucent object image and mask the unsolicited background. This technique applied to those objects which have 5 to 100 percent opacity and light passes through the items and pictures are ambiguous to identify. Sunglasses, garments like Muslin, bridal covering, ice-covered glass, and paper, are included in this category for receiving these kinds of photoshop service.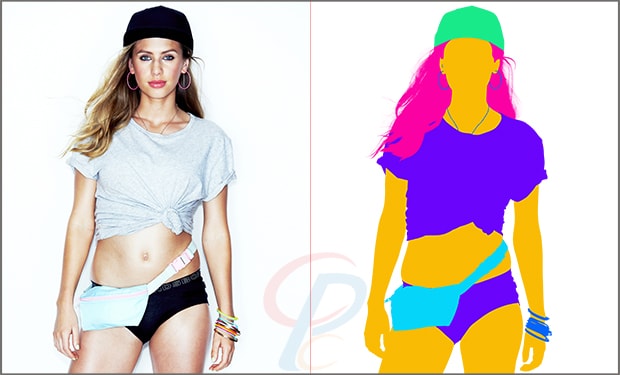 Color Masking
When edit the random color by applying the mask and bound the variety of displayed colors to the specific shades is called Color Masking. Excellent control over the updating pixel worth on the screen can be done with this. Limit the Color channels and write each drawing command that can be used by a graphic designer. Storing the grayscale images is one of the examples for these services. Graphics editors use RGB components for color. Sometimes, an alpha component for some custom pixel data for invention. CPC has lots of experience in photo editing techniques at the lowest cost.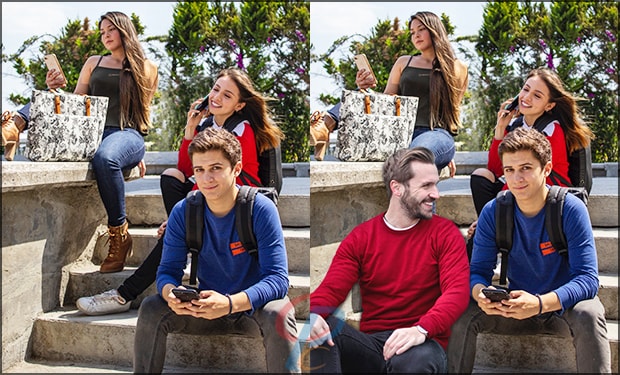 Collage Masking
Collage Photoshop Masking has a primary function which is used as eliminating the background. Images used for commercial purposes such as leaflets, magazines, brochures, catalog, and online websites. Hence, there is much more to post-processing and photo editing more than Photoshop masking services. By copy and paste, the designer creates a collage with various images together. Using this method, we decorate the photos one by one and create a single unique photograph. According to the client request, the picture can be blurred or highlighted in the background. Lastly, photos got a new appearance in the college mask technique.
Essential Tools in Photoshop for Masking:
Image mask one of the vital skills if you are using Photoshop. There are various advanced tools and techniques used for it. Graphics Editors use these tools in different conditions. Photoshop provides a thousand different ways of creating and modifying this photo editing method. However, some common problem can be solved if a graphic designer knows about these tools-
Selection Tool: This tool is most, and most likely, everyone knows about it. Using a selection tool would help to create the details, but the basic workflow would be the same. Create and modify the selection until the editors happy with it. Next, editors can turn this into layers Musk. Editors can add layers using the add layer mask button at the bottom of the layer's palette.
Brush Tool: Another type of Image Masking technique is done with Brush Tool. Brush Tool using white, Black, or Gray Color and use this brush directly on the mask. If Graphic Editors have a graphics tablet, this technique can be fast and influential, which gives editors much control.
Channel: Though selection and brush are mostly used, the channels palette is less well recognized for its capabilities. Channel generates a complex mask. Photos are composed of a red, green, and blue channel in the RGB mood. Each of these channels is signified by the Alpha channel (essentially layer mask) which helps to hide or reveals the correct amount of each color. All their combination can be found in the final image.
Paths: Sharp edges object such as cars, statues and building need a precise mask for the object. In this type of image making, the path is the most effective tool. Editors can create the selection from the path and turn the path into Musk. The most significant advantage of this tool is that other tools are not based on the pixels. Also, we can be scaled without ever receiving pixilated.
Moreover, editors can change a path anytime and need not push pixels around. Our experts Graphics Designer Uses these tools for photograph masking so that you would get the most elegant result with the last time.
What Images Are Eligible for Photoshop Masking?
Our Photoshop masking utilizes automation that helps our staff deal with things like hair, transparent and translucent materials, fur, and other fine details. As a result, it's perfect for images, including those things! If the part of your photograph you'd like masked has a reasonably simple outline, you might consider our clipping paths or clipping mask instead. Our photo retoucher is always willing to advise you about which service is right for your project, whether it is photo masking or clipping mask or any other.
Appropriate people for Image Masking Services:
Anyone who needs to remove the background of a photo that contains hair or fur, advance Image Masking would help you the best result rather than a clipping path. Furthermore, when any person edits a bunch of photos, which indeed a hard task. Moreover, photo editing is not only time consuming but also needs patience and skill. Furthermore, the picture needs to be realistic after editing. For this reason, this service is required.
Professional photographers sometimes need to isolate the object from the photo and remove the scattering things from the frame of the image. This technique of image editing is the best solution for these types of problems. However, Advanced Image masking service helps you to produce regular, unvarying, and constant photos for your customers or, the brands in the digital and print media.
Those who own an e-commerce site do not have enough time to remove the sophisticated backdrop. We use the help of this to get extra time to concentrate on the business. Finally, without professional editing services, you cannot expect a good change in the products and items.
Clipping Path Center is the best Professional Image Masking services, provider for the following –
Cut out or separation of the picture without an embedded background (glass).
Creation of Transparency,
Chiffon, Muslin, and Hair picture.
 Magazine covers, creating ads and lots of other items with models,
To work with fine edges sometimes drop shadow needs to be applied in the photos.
Human beings and models with floating and flying hairs.
Animals with flying hairs such as bear, lion, cat or tiger.
A transparent object like glass, smoke or water.
Jewelry with a fine edge.
Natural components like flowers, plants, forest, landscape and many more.
The Reason Behind Choosing CPC for any Photoshop Service:
Clipping Path Center has an experienced and skillful photo editing team that is skilled and flexible to grasp your appropriate requirements. Nevertheless, the team will provide the best Photoshop service that will be found on image type and quality. Designers will decide which masking would be suitable for the images to get the best outcome according to the requirement of our client.
CPC never crosses the delivery deadline. Within the time-frame, our designers would provide the world best masking service with the lowest price.
 Want to save budget and time? Then CPC will be the best option. All kinds of image masking services are within your targeted budget.
 Our team can deliver any amount of Image Masking and ensure the same quality for all images.
 To provide the finest and error-free services at the first delivery, we have a well-trained quality controller team.
 Finally, your images will be secure with us. A secure file transfer system (FTP) will be used for file transfer. Therefore, you can stay relaxed with CPC.
The specialty of Our Photoshop Masking Service:
This service is one of the advanced types of the image processing system. Utmost every time a photomask allows you to modify and tweak the Mask later if necessary. A pen tablet is a new gadget for the designer of photo masking. It is the most advanced and recent devices using to perform these tasks. So, this gives us 100 percent accuracy for our work. Also, we maintain the quality of every image. Furthermore, make our clients satisfied and ensure the quality of service using skills and the latest technology.
How Does Photoshop Masking Work?
Masked images often have much beautiful detail. To accurately capture this detail in our mask, our photo retouchers use many advanced techniques. We fit our process to your image to ensure perfect accuracy. Some of our methods include alpha channel mask, layer mask, color range selection, and manual pathing with the pen tool. Moreover, carefully supervise our automation and use many manual techniques to ensure that no pixel gets left behind.
What Can Photo Masking Be Used For?
Any project where you need to isolate part of an image is a perfect candidate for Photoshop masking or the layer mask. Whether you want to edit a subject and background separately, transfer an item to a different canvas, remove a pesky or unsightly background or even remove the background detail or secondary subject, photo making a selection is the first and most crucial step. Our Photoshop masking services are here to help. We're happy to deliver our masked PSD as well as some web-optimized formats with your subject isolated on a transparent background.
We provide up to two Free photo editing services.  To get it: JUST Click Here or see below.
HURRY UP AND GET A FREE TRIAL
STILL THINKING,
Test Our Fantastic Photoshop Masking Service Free?
(UP TO 02 IMAGE)