Photoshop Masking Service

It's Pixel Perfect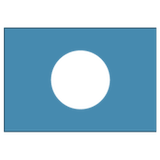 Photoshop masking is a service designed to isolate parts of your image. If your photo has a subject you need background removing or cut out two elements you'd like to edit separately, Photoshop masking can help. Our staff of trained retouch experts are utilizes the latest techniques to generate a pixel perfect selection of part of your image. We then deliver the selection to you in the form of a mask, allowing you to make further edits as necessary. We can combine Photoshop masking with our other services, including Background Removing, Color Correction, Deep Etching, Photo Retouching, Clipping Mask, Photo Restoration, Photo Editing, Raster to Vector and more.
Okay, What is A Photoshop Mask?
'Masking' in the digital Image Manipulation sense refers to a selection of the portion of an image. It's called a 'mask.' As a callback to physical painting — if you want to preserve the portion of your picture (or wall!) to make sure you don't accidentally paint over it, you can place an object over it to 'mask' it from view (you might even use masking tape or!). Programs like Photoshop and GIMP allow you to edit and save custom masks — selections that can be loaded and used to ensure that your edits stay within a particular area. You can also use masks the same way you would any other selection, allowing you to cut and paste, move and edit the selected area.
What Images Are Eligible for Photoshop Masking?
Our Photoshop masking utilizes automation that helps our staff deal with things like hair, transparent and translucent materials, fur and other fine details. As a result, it's perfect for images including those things! If the part of your photograph you'd like masked has a reasonably simple outline, you might consider our clipping paths or clipping mask instead. Our photo retoucher is always willing to advise you about which service is right for your project whether it is photo masking or clipping mask or any other.
How Does Photoshop Masking Work?
Images that we mask often have a lot of beautiful detail. To accurately capture this detail in our mask, our photo retouchers use many advanced techniques. We fit our process to your image to ensure perfect accuracy. Some of our techniques include alpha channel mask, layer mask, color range selection and manual pathing with the pen tool. We carefully supervise our automation and use many manual techniques to ensure that no pixel gets left behind.
What Can Photo Masking Be Used For?
Any project where you need to isolate part of an image is a perfect candidate for Photoshop masking or layer mask. Whether you want to edit a subject and background separately, transfer an item to a different canvas, remove a pesky or unsightly background or even remove the background detail or secondary subject, photo making a selection is the first and most important step. Our Photoshop masking services are here to help. We're happy to deliver our masked PSD as well as some web-optimized formats with your subject isolated on a transparent background.
We provide up to two Free photo editing services.  To get it: JUST Click Here or see below.
HURRY UP AND GET A FREE TRIAL
STILL THINKING,
Test Our Fantastic Photoshop Masking Service Free?
(UP TO 02 IMAGE)