Photoshop has a wide range of techniques to make your image attractive than before. It not only performs to provide a glam look to your image but also significantly crucial to an eCommerce site. What Photoshop technique you would like to use for your eCommerce site? Every eCommerce site owners give priority to clipping path and image masking.
Do you know how the clipping path and photo masking works? Both are similar and tremendously useful image editing techniques. Both techniques can detach a subject from the background.
The significant difference between these two is the process of completing the tasks. In this article, I am going to give you a brief on the differences between the clipping path vs. masking. What methods they follow, and how both can enhance your sales in your eCommerce site.
But before I share about clipping path vs. masking with you. Let's first learn about the definition and uses of both techniques.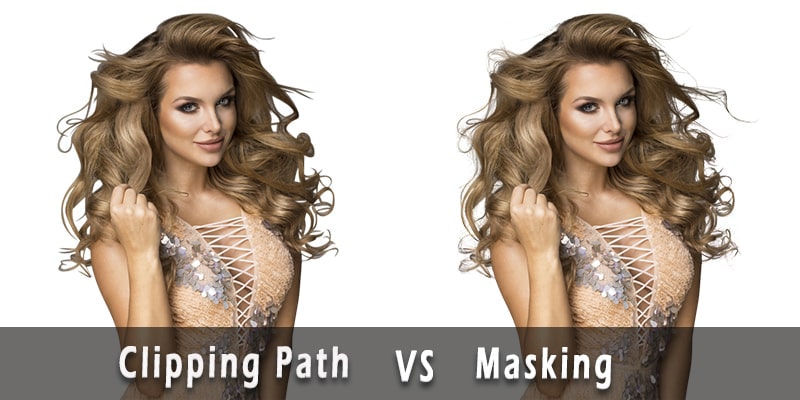 Difference Between Clipping Path and Image Masking
Both clipping path and image masking will provide you with the same result, but they will use a different process to generate the result.
Both of them are significantly useful but in different terms. The significant difference is while working on how they prefer an image. Let's get this show on the road and learn about the difference.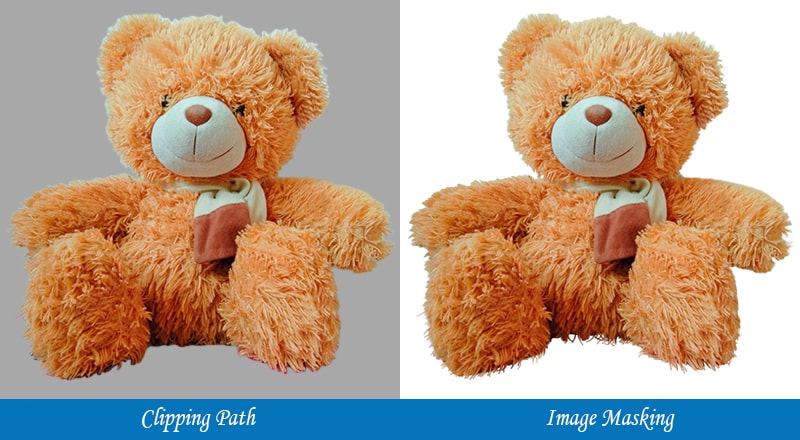 If you looking to remove the background of intricate photos, then Image masking is the best option to complete the task. On the other hand, the clipping path provides the same result but works on simple images and sharps the edges of an image.
The clipping path gives a realistic look to an image, but image masking works similarly with a professional touch. The clipping path will change the photo to remove or by doing an image masking the layers by controlling the limpidity.
A clipping path is suitable while working with several objects. While working with a single purpose, image masking is preferable.
Clipping images require the same cluster for the clipping path. Masking images don't need as it works on an individual layer.
Understanding Clipping Path in Photoshop
What Clipping Path Means?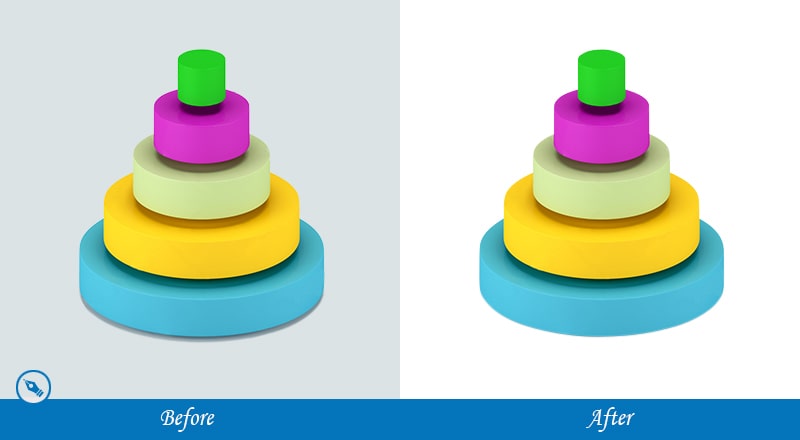 Clipping path is a Photoshop technique that provides an image sharper, real, and natural look. Using the pen tool is inevitable while completing a Clipping path task. A web designer or photographer will always nod their heads about the importance of the Clipping path if you are searching to eliminate the background from a photo.
Now, I believe, a question is playing in your mind is, Can I use Clipping path services in every image? Generally, images that have sharp and smooth ends, and you don't want to lose the natural looks of those areas; clipping path is the best choice. The clipping path allows an image to remain straight.
Sometimes we zoom images a lot to get a look at the edges as much as possible. Clipping path helps to give you a natural look in those areas. If the technique is drawn poorly, the look will become forgery.
So, while working with the clipping path, don't hurry. Patiently complete it. Otherwise, a poorly drawn clipping path will lead you to poor selling. In this competitive market, who wants to lose their brand value? I believe, at least you don't want.
Read More: What is a Clipping Path? Everything You Need to Know.
Types of Paths
3 types of clipping paths are there, depending on the involvement and aim of an image. They are
Single Layer Clipping Path:
The single-layer clipping path is creating a simple path using the pen tool in Photoshop in the same layer of an image. This type is considered valuable to remove or alter the background from an image.
Multi-layer Clipping Path:
The name itself is giving you an idea. Creating a multi-layer path using hand tools in Photoshop is known as a Multi-layer clipping path. While there are two or more subjects in an image, the multi-layer clipping path is used to fix or modify the background or any specific portion of an image. This type is specialized for retouching.
Illustrator Clipping Path:
It follows the subjective areas of a photo and creates a vector-shaped one or more path. It is a non-destructive process of an image. This type allows doing resize of an image sans affecting the resolution of an image.
Usage of Clipping Path in Image Editing
There is no boundary to using clipping path services. You can use a clipping path for multi-purpose facilities. Below is some notable usage of the clipping path.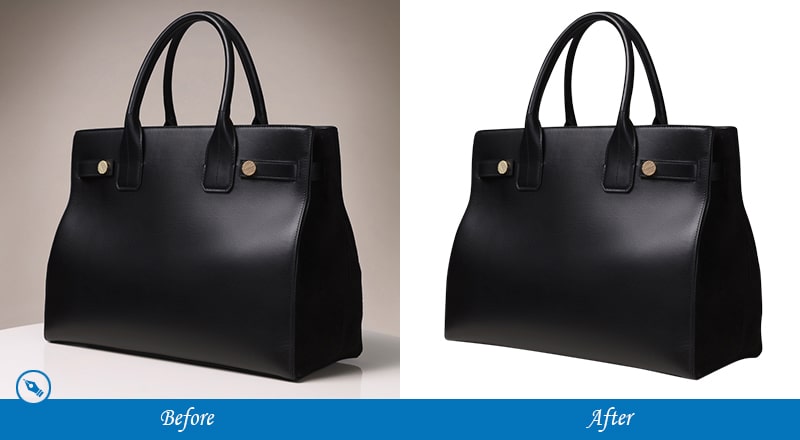 Background Removing:
Do you know; what color is the preferable one for advertising a product on Amazon? It is White. Not only Amazon but also other eCommerce stores like Alibaba, Walmart, etc. also prefer a white background of product images. It is one of the crucial benefits of the clipping path. Do you want to give your product image a high-quality cutting edge look? Use the pen tool, which is a part of the clipping path.
Use of Multi-clipping Path:
Sometimes, a product needs multiple colors, and to ensure this task multi-clipping path is a perfect choice. The multi-clipping path works on altering the shade and eliminating the background from an image. Create separate paths for each color and product of the image and get the most benefit of the multi-clipping path. It helps you to minimize your photography during any unique occasion cost as well.
Color Correction:
Don't you just hate it when you found that nicely captured images are looking bad due to less color and bad light? These types of images lose their brand value to the customer. Did you start to worry about that? Say "goodbye" to your worries and welcome "clipping path services." Clipping path solves this problem by following some simple steps and makes your product lucrative. Every eCommerce site displays a clump of quality images that intents customers.
Retouching Photos:
Suddenly, you found one of your childhood images that got damaged and thinking about how to repair it? Again say "hello" to the clipping path. Discuss with a clipping path services team to give new life to your image using the retouching process. They will do whatever is required to retain the beauty of your childhood image.
All in all, the clipping path is a standard technique in Photoshop that provides quality service to make your image attractive.
Step by Step Process of How to Make a Clipping Path in Photoshop
It is that simple to work clipping path in Photoshop. Follow below step by step
Step 01: Firstly, click on "open" on Photoshop tool panel.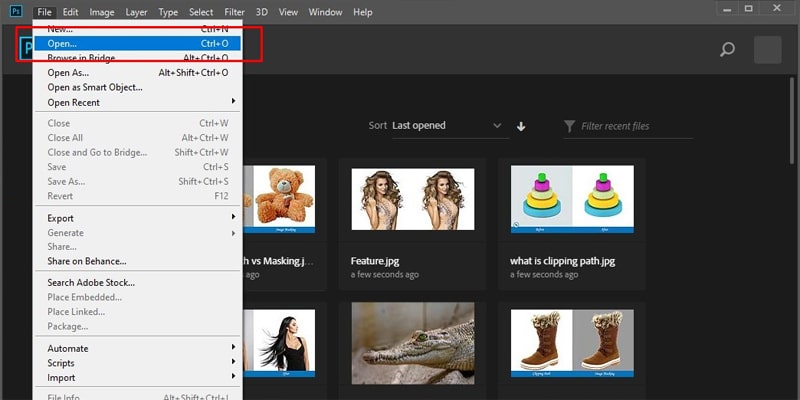 Choose and open your desired image that you would like to do as your DIY project.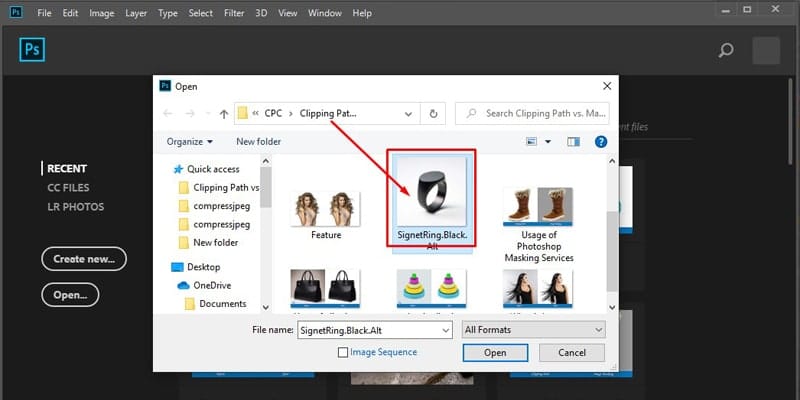 Take the cursor to Tool Panel Are, select the Pen Tool.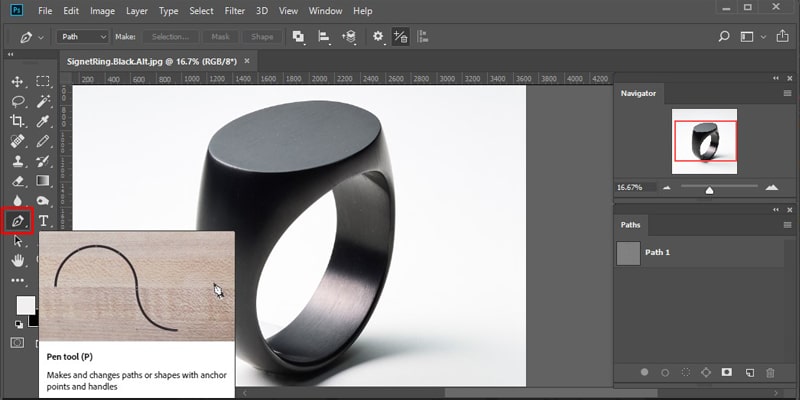 And, start sketching around the subject.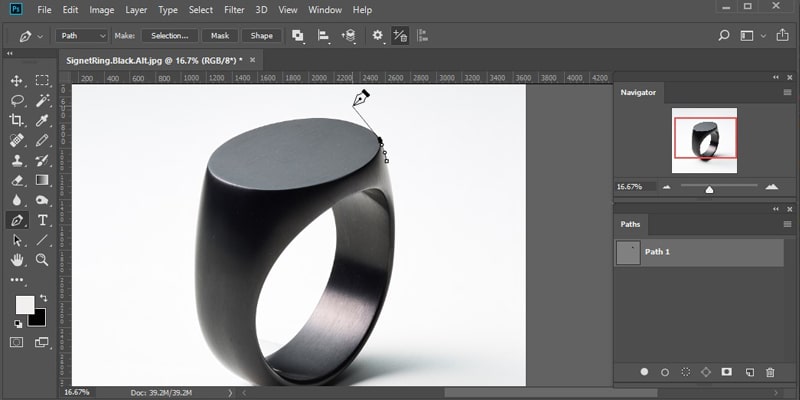 Step 02: Give a zoom in, a minimum of 400%. Because it will help you to get a clear picture of the edges and sharps.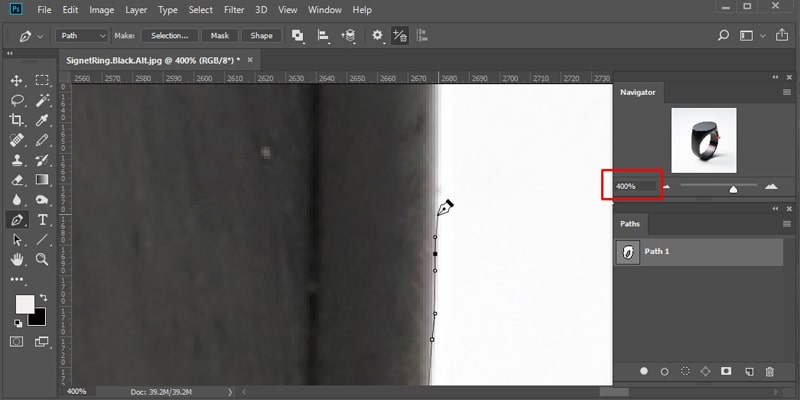 Step 03: After completing sketching paths using the pen tool.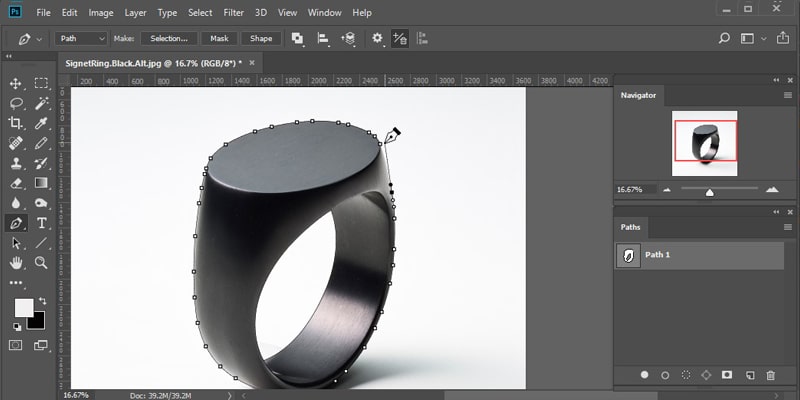 Then go below at the path layer's palette. Choose the paths panel that has its tab.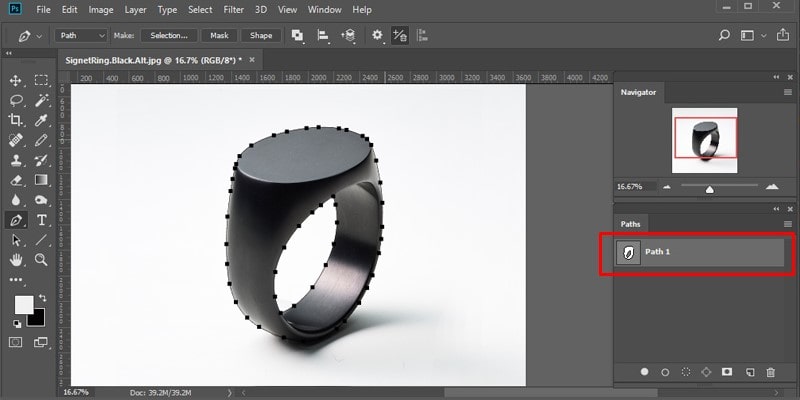 Step 04: You have completed the task almost. It's time the save the clipping path. To do this, go to File > Save (from the drop-down menu).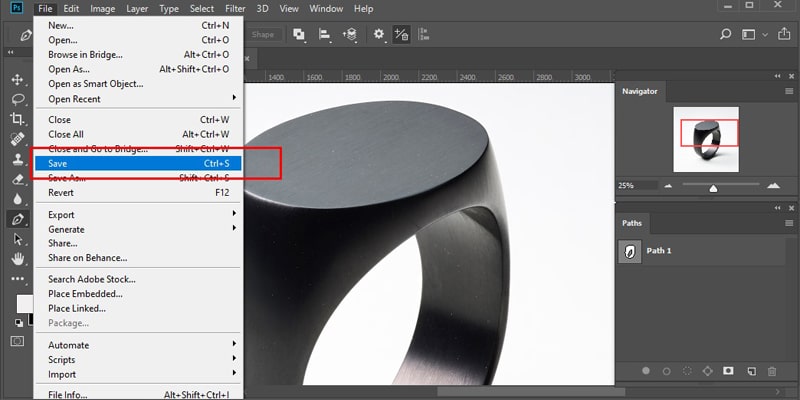 Understanding Image Masking in Photoshop
What is Image Masking?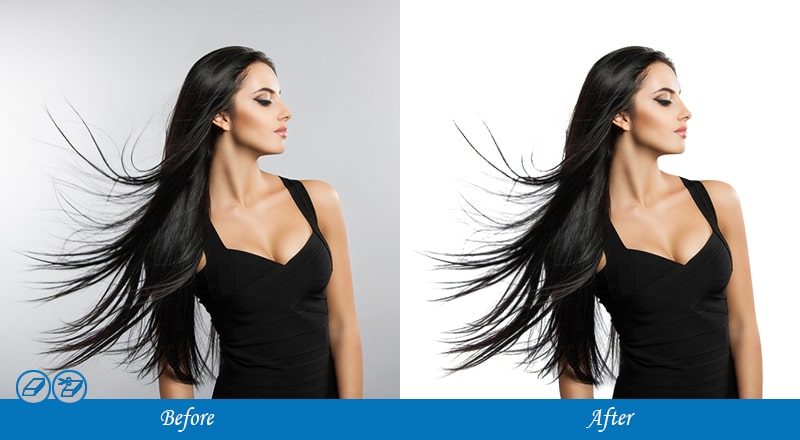 Do you want to hide some portions of your image? Or want to reveal? Whatever is your requirement, image masking is ready to do your task successfully. Image masking is also known as – Photoshop masking, photo masking, but clipping masks is a different thing.
Photoshop masking service is significant when you want to enhance product quality in catalogs of products, brochures, information, and even fliers! However, transparency of the image gets the priority while working on Photo Masking. Image masking is also known as – Photoshop masking, photo masking but clipping mask is a different thing
The crucial goal of an eCommerce website is to improve the sales of products. To do this, it is significantly essential to have a perfect background with the product. Consequently, Photoshop masking photos helps discrete the picture into layers or masks. It permits you to adjust the background to match with the subject in the image and highlight the product.
Read More: What is Photoshop Masking? A Complete Guide to Mask an Image.
Types of Photoshop Masking
You can use masking photos in 3 different ways. They are –
Layer Masking:
Layer masking allows you to hide or reveal any area of an image. Also, you can change the opacity level of the different regions of an image. Remember, if you improve the opacity using the opacity slider from the layer panel, the whole image opacity will change. One of the best features of layer making is, it will let you make any area entirely invisible or partly visible of an image.
Clipping Mask:
It uses one layer to control the perceptibility or clearness of another layer. Such as, we use a layer underneath the layer we are looking to spread over the transparency. From this, underneath layer, we can adjust the clarity of the top layer by a clipping mask.
Alpha Channel Masking:
Compared to the above 2 types of masking, Alpha channel masking is a complex one. Masking out the hairs and other areas is a time-consuming process and a bit difficult. Alpha channel masking technique will be more straightforward if the contrast level of the object and the background is enough. It is also known as "Raster Making." Sounds different from balance 2 kinds of masking, right?
Usage of Photoshop Masking Services
We can use image masking in a lot of areas. Below are some areas where Photoshop masking services play an important function.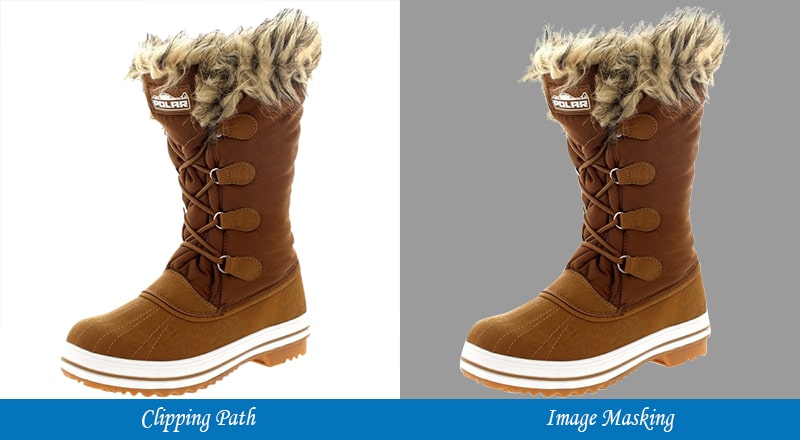 Generating image collage:
Looking to create a collage image? Generating collage images are no longer difficult nowadays. A masking photograph provides full support to achieve this task. You can quickly produce exciting effects using different photos and smearing masking on them. To make the changeover smooth, utilize soft brushes and gray gradients.
Removing or replacing background:
You will gather a great experience while removing or replacing the context of a transparent object. Wave your hands to your worries while you are thinking of replacing the background of mesh type cloths.
Modifying any image:
Modifying any image is quite common in photography. Let's say; you want to change the color of a model's top clothes. Simply make the area visible by creating a mask of that area and start playing with the color or adjusting the shade, correcting contrast, or whatever you need.
Hide and show: You can play hide and show game using image masking. As I already stated, hide, and the display is the humblest way of image masking. If you want, you can make a dimmer area brighter only by using a gray color brush in the area. Yet, there are other ways to achieve this task, but it is the easiest way.
Bottom Line of Clipping Path vs. Masking
In photo editing service, both clipping path and image masking equally important. Both Photoshop techniques are similarly accessible to many web designers, as well as photo editors. Depending on your client's requirements and how you would like to see the images, you can follow any technique to improve your image quality.