To know how to create a clipping path in photoshop, first, you need to know the clipping path definition. After that, you have to know how to make a clipping in photoshop. Then You can use the paths in photoshop after all you know. I'm here to demonstrate how to create and use the clipping path in photoshop.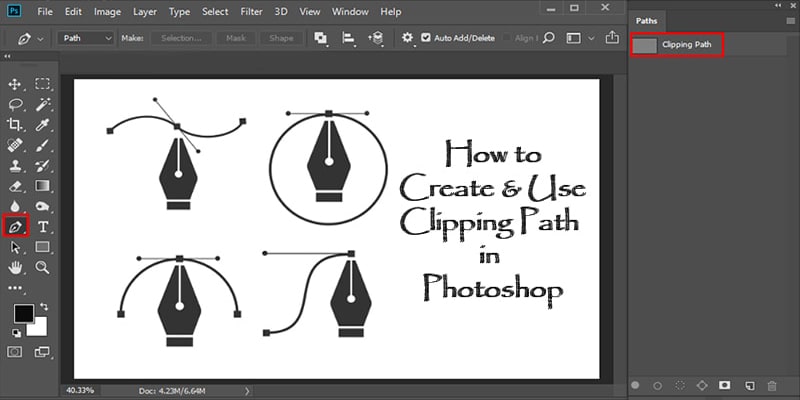 What does Exeatly Creating Clipping Path Means?
A clipping path is a vector or shape that can create an outline by using a" pen tool" around the subject. Which gives assistance to separate the background from an image. Moreover, it can be used in several types of images to get the solutions of image resizing, retouching, and editing into any shapes & sizes.
Read more about what is clipping path and the types of clipping path.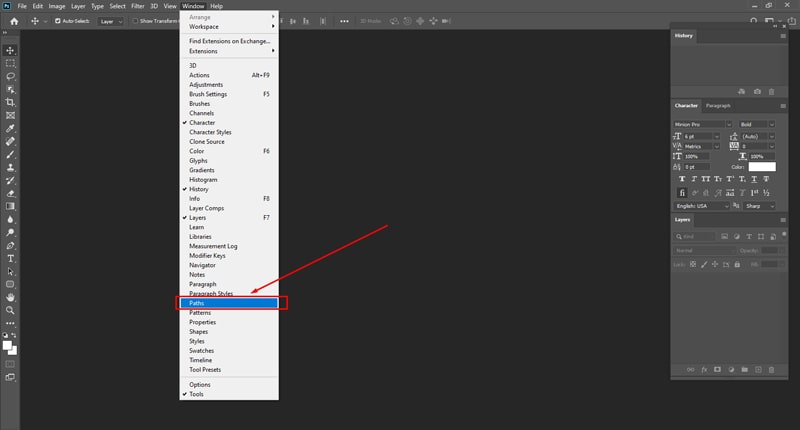 How To Create a Clipping Path Around an Object
Create a clipping paths in photoshop is a convenient way by using the pen tool to edit your image. Although, you can make a path in photoshop with the magic wand tool. But you will get the worst experience from it.
However, when it comes to the pen tool, the fact that a slim outline is executed in an easy way. The pen tool allows you to make curved and straight paths with 100% accuracy, but it takes remarkable practice to be professional.
NB: Don't be upset if it's hard for the first time. You can always fix the path after you make it.
To make a pixel-perfect path that can be used as a selection, choose the pen tool. If you can't find the path menu, select it from the option bar-drop down menu. You will find it at the top of the application bar.
Step By Step Photoshop Tutorial to Create Clipping Path
Step one: Open Image in Photoshop and Start Working
First, you need to Open (CTRL+O or CMD+O ) your Photoshop and Pick the image you would like to edit. Then select the pen tool from the tool panel and start drawing around the object.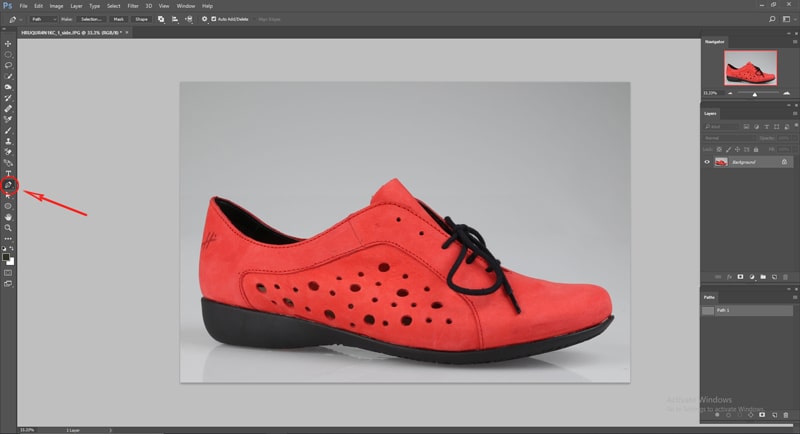 Step Two: Zoom In
I prefer a 400% zoom (4X) for providing professional clipping path services. As shown in the image below…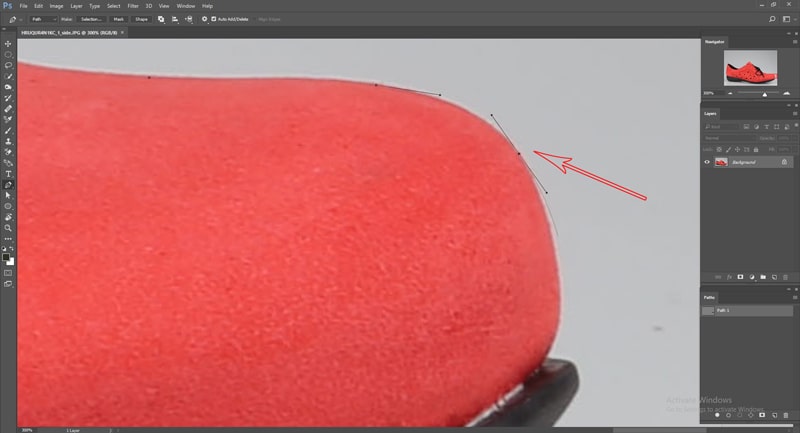 Step Three: Complete Drawing Path Using Pen Tool
When you have drawn a complete silhouette around the object then go down in the layers palette and select the paths panel that has its own tab.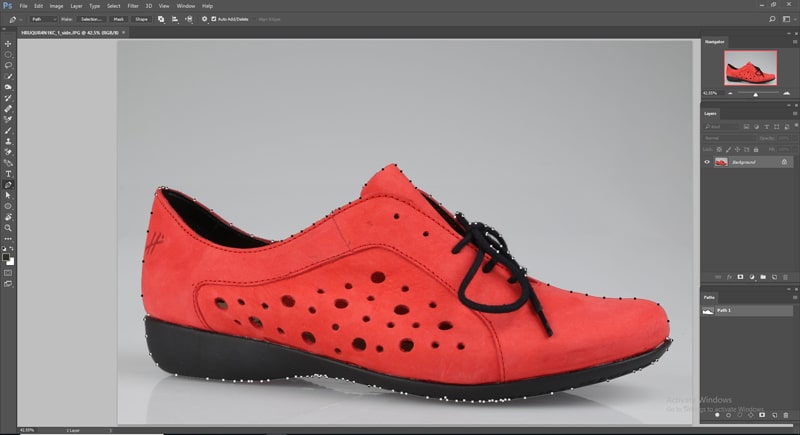 Step Four: Saving Clipping Path
Instead, click on the File option on the top left corner of the screen. And select save from the drop-down menu to save your path. Or you can save your path by pressing CTRL+S from the keyboard.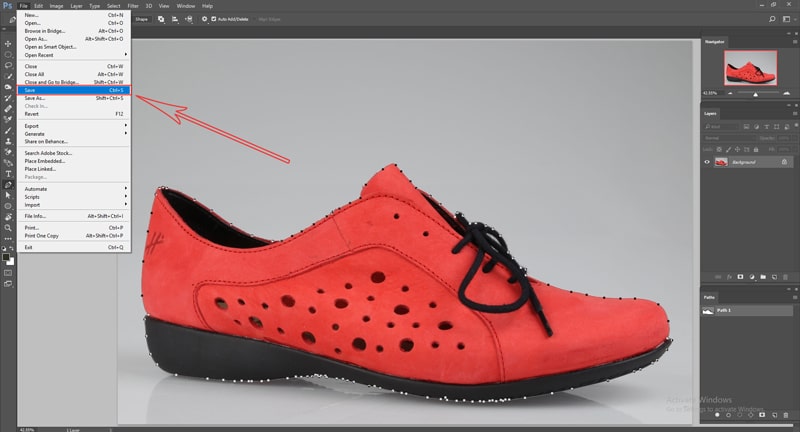 Tips on Creating Clipping Path:
Always use the pen tool in photoshop for the best accuracy.
Use Alt, ctrl, shift, and space button from your keyboard when you create a clipping path.
Zoom your selected photo so that the edges of the images are clear to you.
Avoid making more points because it reduces the path quality.
Be careful if the edges of the Image are so complicated when you are doing clipping path
You can on the rubber band option from the top of the photoshop. It will help you to increase path accuracy.
You can change the path's name for better understanding when you are doing multiple clipping paths. I.e: you are doing a clipping on a model photo. There are a lot of things like Dresses, necklace,ear-ring, watch, hair, skin, etc. Now you need to separate all the things by using a clipping path. So if you use the path's name, it will be helpful to find your desired path.
Use Ctrl+Z key to discard if you make any mistakes & SHIFT+Ctrl+z key to go ahead if you discard your work by mistake
Use the Ctrl+S button from your keyboard to save your clipping paths continuously to avoid any loss of your work.
Using Clipping Paths for Image Editing
Ecommerce industry growing up day by day because of a lot of brands entering this sector. So competition is getting harder. All eCommerce manager wants to capture the audience's attention for a longer period. If your product presents attractively, you will be able to grab the customer's attention.
Here I will discuss "how clipping paths can be used in different e-commerce product images.".
Beauty Products on Models:
the model must have to be represented against a well-decorated background, to get the best effects of your beauty product images. By using the pen tool to create a path on the model's face and place it on a bright and clear background.
After that, his/her facial light and dark areas can be fixed. The textures, light, tones, and gradient are adjusted so that they apply to their prospective clients.
Footwear, Eye-wear, Furniture, and Other Accessories:
Photo Editing, Deep etching, and photo cut out methods can be done by photoshop clipping path. When you replace the objects on the solid background, you can add reflection and natural shadows to make it more eye-catchy or outstanding. It will make the object looks better with its background.
Clothing and Garments Products:
The white background is always preferred for garments products. Because it makes the Image of the clothes attractive. If the clothes are displayed without a mannequin, neck, hands, the shoulder will be manipulated in a way that the dresses are looking good. So we can easily cut out the Garments product from the mannequin by using a clipping path.
Benefits of Choosing our Clipping Path Service
It helps to cut out the unnecessary objects from images
To Separate and replace objects from an image, using a Photoshop path is very easy.
Multiple clipping paths help to change the color of any part of the Image separately.
Modify and remove the picture background
The path helps a retoucher to retouch the selected part easily.
Final Verdict on How to Create a Clipping Path
Doing a clipping path in Photoshop is a very popular way when it comes to removing unwanted things from an image.
Basic images are too much easy to process, but complex image clipping is much harder. And it requires extra time and more attention.
To sum up, the clipping paths help you to give the natural look to an image to focus on color intensity, to modify the look more pleasing.
You may read:
Clipping Path vs. Masking: What is the Difference? With Example