Professional Photo Retouching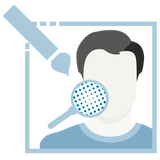 Photo Retouching service will provide the best look at your every photograph and must be satisfied your photo editing needs. You don't have to. We're proud to offer fast, inexpensive photo retouching that's accessible to everyone. Don't be afraid to show your face to the world! We can ensure you look amazing, no matter what.
Why Should I Use Photo Retouching?
We surrounded by excellent, unattainable ideals of human beauty. All of the images we see in magazines and advertising are all retouched. Whether or not we want to, we compare all of the pictures we see with these perfect standards. It's only natural for your photographs to fall short.
Photo retouching or photo touch up allows you to take up arms in this beauty race. CPC is proud to offer the same photo touch up services used by magazines, advertisers, and celebrities to anyone with a camera. You'll be sure to impress with all of your photographs and make the best impression on clients, friends, family, and coworkers.
What Images Are Eligible for Photo Retouching?
CPC can work with all major image formats. It's best that you send the highest quality image you have, ideally straight from the camera. Many cameras use a unique technology that preserves some essential data about the lighting at the scene where you took your photograph. Once the image converts into a standard web format, that will lose the data. While we're happy to work with all image formats, we can add a little bit of extra pop to your image if it's still in its source format.
While many of our Photo Retouching Techniques have best applied to people, we can still retouch shots without humans in them. Color range and contrast, color correction, photo enhancement, sharpening, spot removal, image manipulation and more are all very applicable to almost every photograph. If you're not sure about your Photograph, feel free to get in touch with our photo retoucher! We'll be happy to help you determine which of our services is right for your project.
What Can Photo Retouching Do For Me?
Here are some of the ways out Photo retouching or Photo, touch up service, can help your photograph:
Remove blemishes, acne, and dirt
Soften wrinkles and creases
Enhance eyes, lips and other features
Remove redness from eyes
Whiten Teeth
Re-shape eyebrows and eyelashes
Add volume to eyelashes and hair
Improve complexion
Remove unwanted hair
Increase contrast and visibility
Fix exposure
Re-balance colors
Improve lighting
Improve image composition
Crop out unwanted detail
All of these things — and more! — Can be fixed by our photo touch up service. You'll be amazed at how much your photo can get improved by a large number of small, subtle changes. Your new images will be sure to impress!
Will People Be Able To Tell My Image Has Already Edited?
At CPC, we believe in delivering the results YOU want. Our photo retouchers  are skilled at making subtle, undetectable edits that keep your image looking 'natural.' We're also happy to go all out and make every little detail in your image perfect, even if it makes it look a bit artificial. Let us know! We look forward to the unique challenges that each project brings us.
Outsource to us and grant your business a competitive edge. We provide photo retouching, photo restoration, old photo repair, high-end retouching, glamour retouching services besides this We also offer various Photo Editing Services like Image Manipulation, Photoshop Masking, Logo Design, Photo Editing, Photo Restoration, Photo Enhancement, Clipping Mask, Color Correction and Raster to Vector services.
Are You Waiting!
Especially if you're showing photographs to prospective clients or employers, don't delay! Every day you wait is another day that you could be using high quality, professionally edited images. Get in touch with CPC today to find out how we can help you present your very best in each photograph.
HURRY UP AND GET A FREE TRIAL
STILL THINKING,
Test Our Fantastic Photo Retouching Service?
(UP TO 02 IMAGE)