Photo Retouching services will provide the best look at every photograph and must be satisfied with your photo editing needs. You don't have to. We're proud to offer a fast, inexpensive photo retouch that's accessible to everyone. Don't be afraid to show your face to the world! We can ensure you look amazing, no matter what.
Digital camera sensors are not as powerful as our eyes. Sometimes photos are not beautiful enough. Hence, you need to use a variety of photo editing tools and techniques, and this art is known as image retouch.
Besides, if there is a boring image of a perfect product online, also there is a dull product with a crunchy view and gorgeous model. This is the magic of photo retouch up. Clipping Path Center Inc is always ready to deliver the best photo retouching services.
Photo Retouching Service at Clipping Path Center Inc.
Professional photo retouching services require a lot of attention to detail. Photoshop Retouchers need to figure out which part of the should be retouched up. Moreover, they need to decide which part they do work.
CPC provides you with a portrait photo retouch, wedding photo retouch, and product image touch-up. Therefore, if you need a professional photo retouch up for the business, then the CPC would be the best choice. Hence, our photo touch-up services are secure, professional, and affordable. Contact us if you need photo retouch services, we are ready to start working.
What Can Image Retouching Do For You?
Here are some of the ways our Photo touch up service, can help your photograph:
Remove blemishes, acne, and dirt
Soften wrinkles and creases
Enhance eyes, lips, and other features
Remove redness from eyes
Whiten Teeth
Re-shape eyebrows and eyelashes
Add volume to eyelashes and hair
Improve complexion
Remove unwanted hair
Increase contrast and visibility
Fix exposure
Re-balance colors
Improve lighting
Improve image composition
Crop out unwanted detail
All of these things — and more! — Can be fixed by our photo touch-up service. You'll be amazed at how much your photo can get improved by a large number of small, subtle changes. Your new images will be sure to impress!
Portrait Retouching Services:
Portrait photo retouching is a standard photo retouch. Moreover, portrait retouching is now famous because of the digital age of photography. However, images need quality and attractiveness. Lightroom and Photoshop are the most applied editing software that helps in this technique. Even though creativity is a matter in Portrait retouch.
Professional Portrait Retouch has some general tasks. Color correction, acne & scar removal, whiten teeth, stray hair retouching, wrinkle removal, braces editing, dodge and burn effect, blemish removal, glass glare correction, etc. tasks used in portrait photo retouch. Undisputedly, all the above photo editing services asked most modern photographers. Moreover, CPC photo editors are also happy to do the above image retouching tasks.
Glamour Retouching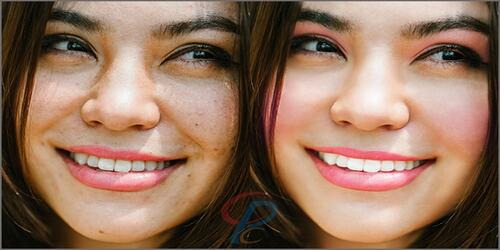 Most people wondered picture of the model looks gorgeous in the magazine, website, or billboard. The secret behind this is the beauty retouching technique. Though there are various techniques to manipulate the photos. However, the main objective is to look flawless. No matter what kind of flaws the face has the beauty retouch up can change the scenario.
CPC is one of the renowned beauty retouches-up service providers in the world. We use professional Photoshop tools for enhancing beauty but also preserving the natural look. Moreover, a photo retoucher works with the skin tone, color, texture, enhances the eye, lips, reshapes the eyebrows and eyelashes. All the services are used in beauty photo retouching.
Removing Glare Effect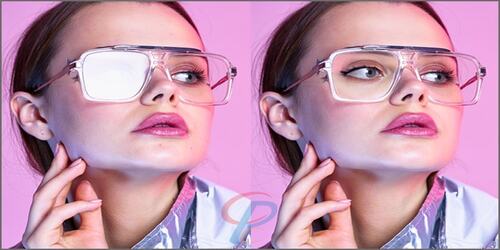 Sometimes many-valued images demand to remove glare from the photo. Pro photographers in the fashion house, e-commerce, or other areas may need this type of assistance. When they take a picture, they may have suffered from the glare problem. Accidentally, glare came in the photo, and it is a widespread flaw in the photos.
However, when a beginner photographer shoots anything, sometimes he cannot predict the glare problem. The glare effect is also a problem for those who wear spectacles or models with spectacles. But, don't worry because the CPC team is here to edit and modify the photo.
Acne and Scars Retouch-up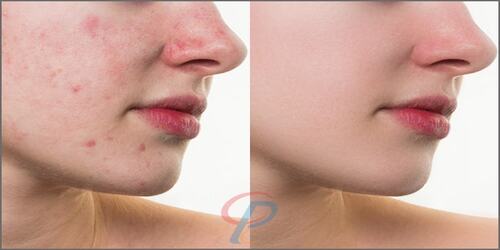 Acne and Scars Retouchup is a common type of photo retouching job. Our Photoshop retouchers use the spot healing brush to remove the acne and scars from the portrait photos. Most modern fashion photographer requires this type of editing assistance. Moreover, the models may have acne or scars problems. Some people also took a portrait in the function such as a ballroom party, graduation, birthday, etc.
On these occasions, people like to share and store the moments. Photographers who take portrait photo needs to confiscate these skin imperfections of the model or people. However, when retouchers remove the acne and scars from the picture also preserve natural and healthy skin.
Teeth whitening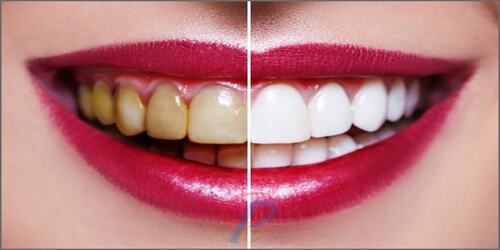 Portrait photos need beautiful teeth to make them more attractive. Forgetting perfectly white teeth in the pictures, this picture needs to be edited. CPC editors zoom the smile of the person with a click. After that, flip through different shades of white to find out which would be ideal. Professional editors also let you select how much or little you want to whiten the teeth.
Several tones can be chosen, or one tone used to whiten the teeth. Lastly, the Photo retouching technique is used to do the teeth whitening in the portrait photos. Choose the best skilled and professional to do this, and clipping Path Center would be a great option.
Face Wrinkles Retouch-up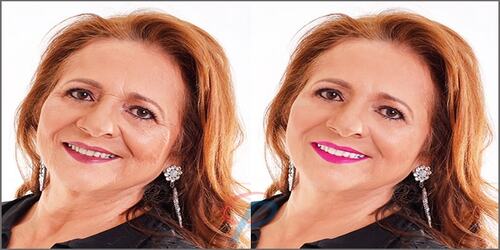 The skin aging process is inevitable, but it can be diminished with creams. Besides virtual life, our face wrinkle retouches up service is a great solution. In the fashion industry, the movie industry, or professional photographers need to give their customers an attractive-looking portrait. Photo Retouchers team is there to make the solution for skin aging through Photoshop.
Moreover, using Photoshop editors can retouch the photo to remove the wrinkle from the face of the person. If a portrait has wrinkles, it could be removed from the forehead, chin, or face. Additionally, thinking about Digital photo retouching up for fixing the face wrinkle. Then the CPC would be the best solution for you.
Red Eyes Effect Fixing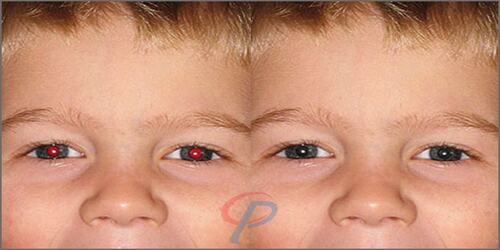 In the picture, if red eyes appear, then it is called the "red-eye effect." It happens while a camera captures the light reflection off the retina from the person's eye.
Moreover, this is common in the night when a camera flash is used. If there is sufficient light in the studio while taking the picture, then red-eye effects can be avoided in the pictures.
Furthermore, there are various software and techniques used to remove red eyes. Our professional Photo Retouchers use Photoshop tools to fix the red-eye effects.
Body and Face Shaping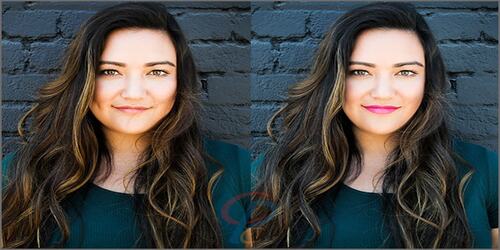 Though in a portrait most people think that only the face needs to retouch. But guess what all the picture is not only about-face. Moreover, models' body needs to be shaped before going to any magazine, website, journal, or calendar. But this is not an easy task you need professional photoshop editors to retouch the photos.
CPC can be a good option to retouch the images which require body shaping, face slimming, or working with the body curve. Body shaping editing services also include the make a thin waist, re-shape double chin, extending the legs, dodge and burn effect, etc. Please keep faith in us for any retouching jobs.
Braces Removal Services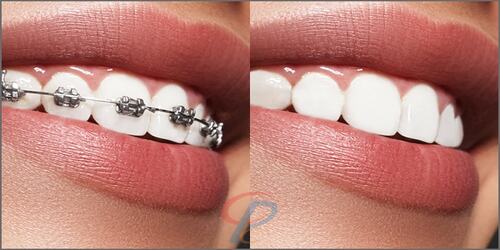 Teeth braces are mandatory to keep your teeth aligned. People who have braces that can be removed from their portrait photos. Since braces prevent the person from giving a lovely smile. A beautiful smile face can be ruined because of braces. People with braces wished that if anyone would magically remove these braces. Using braces removal services.
CPC provides the best solution for brace removal from a portrait photo. Our team offers the best solution in terms of brace removal with trained retouchers.
Swapping Heads (Body Parts)
Sometimes a photo can be almost perfect if it has a little head swap. The famous photographer does not only need head swapping services but also ordinary people are may need photo editing services. Swapping heads of body parts can be done with Image retouching services. Photo retouch-up has become very popular nowadays.
Actually, swapping head or face means is an action, in which a head/face is swapped with another head or face. Most of the time, there are several apps and editing software. When anyone needs a massive pile of editing, then the CPC is for providing the services.
eCommerce Product Photo Retouch Service
Product retouching is a common term in e-commerce photo editing. It includes the new detail or touches in the photos. Also, make the correction or improvement of photos included in the product retouching. For achieving more attention of the customer, a picture can do that for any seller. The photo can make the customer buy a product without thinking twice.
On the other hand, product photo retouches use various tools and make the thought the importance of shape, color, texture. Their work is to make product photos to be more tempting. Product retouching is used by the fashion industry (such as jewelry, clothes, shoes, cosmetics, watches), food photography, electronic equipment photos, kitchen utilities, automobile accessories, furniture, medical equipment, etc.
In the age of the digital era, product photography for an online business is growing. All the business is more or less linked online. Sometimes pictures are worth a thousand words. Whether you add any information about goods, the customer always tries to find product photos online. So that you cannot ignore the images in the e-commerce business sector.
Though you have a large business or small good photos of products are essential. Afterward, in e-commerce product photography, Photo editing is a vital part. Thus, photo editing and retouching services linked with e-commerce are inevitable. eCommerce product includes all the things with professional editing team are there for helping to provide the best photo retouching jobs.
Product Color Changing & Correction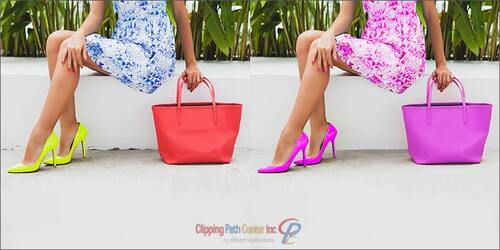 When you take a photo of a product, sometimes the camera could not capture vivid and original color. eCommerce era product photography cannot be avoided camera itself changes the color of the product. In this situation, the image retouching service is essential.
Sometimes color needs a change from the original one. Well, this type of color correction and change needs professional services for editing. Without color correction service, your product photography is not the most magnificent. To make your product color and harmonize with the original product color correction is a must. And, CPC is a good option for your product color correction services.
Product Resizing and Re-shaping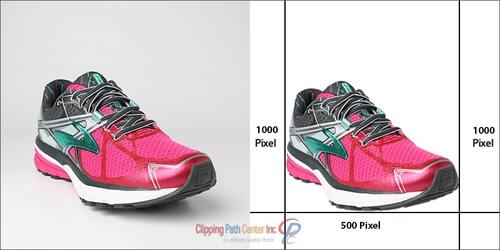 In the garments, a product represents shape with the fit. If a customer wants an accurate picture of a product, it needs some retouching. Moreover, it is not possible to create the perfect shape of the photos with the most skilled photographer. Because in the studio there may be some creasing and some wrinkling. Sometimes there is bunching. All these prevent a product from a good fit looking. In the real-world scenario, the product is packed and shipped from the factory.
The product is folded and paced for a lot of time. For this reason, they have acquired some pretty severe wrinkles, and it is not possible to stream or iron a product in the shooting. Hence, it requires retouching to remove the creasing, re-shaping. And, to make every photo consistent, you need to re-shaping the goods to look alike, which also needs retouching.
Ensuring the Symmetry of The Product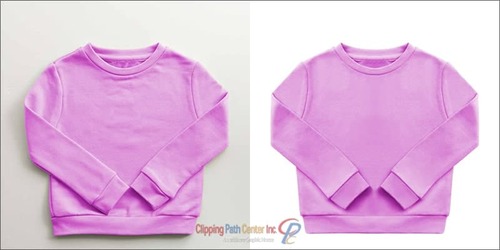 The symmetry of the vertical axis such as biologically facial and body attractiveness depend on the many human standards. But apparel and other product don't need to be symmetrical like a human, but there are amply of a product with asymmetric hems.
Moreover, if the object is meant to be symmetric, then it should be photographed that way. Besides, the asymmetric appearance of a product will give a messy impression, particularly in terms of head-on shots. Also, when photographers rush for the photo list in a day, they need a correct alignment after the production of the photo.
Hence, a Photo retouch could be a solution to this symmetry problem in product photography.
Clean-Up Dust and Scratch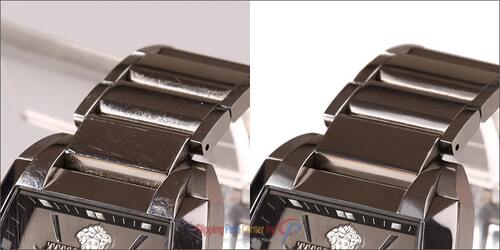 Maybe the common problem in product photography is the dust, scratch, and sometimes fingerprints. So, this is the biggest challenge in product photos to retain a fresh look.
Some product needs a bright look that can be done with product retouching. If it is like electronic materials, it may have a dust problem or scratch problem. The shoe joint has extra glue in the sole. All these kinds of problems have a solution with retouching.
To get the service to choose the best retouching service to provide and CPC is like one of it.
Watermark Adding Services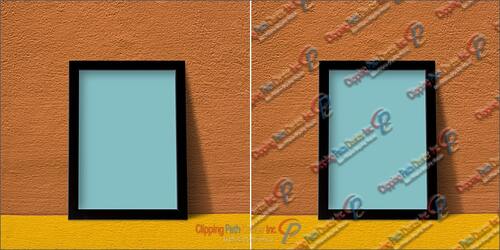 The watermark should be created for their own business or own brand. Online, there is a possibility that an image can be used by anyone, which led to the piracy problem. Moreover, people who have an online business have to create a watermark for the pictures which they uploaded online.
However, anyone can create watermark-free on the internet. It is not suitable for your branding. You need a high-end retouch that the watermark would not distract the customer from the product. As well as it would attract the customer through images. After all, for packshot photography, adding a watermark would retain your authentic branding and uniqueness.
DPI Correction Services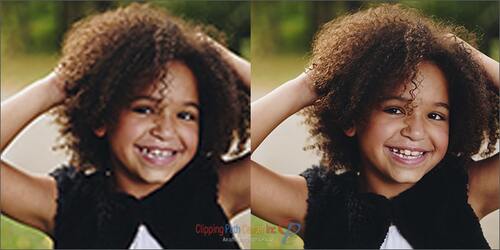 In the modern era, people would click the picture to take a photo of the product. They use Digital Single Lens Reflection (DSLR) camera or a mobile camera.
Most of them prefer to take images for printing, posting on the online website. Many companies want to print large banners and use the banner for advertising or promotional offer. To print large posters, photos of a product it is vital that the image should have a high DPI (Dots Per Inch) so that print and other things can be done in an effective way. Professional editors with a high level of expertise could do this easily.
Wedding Photo Retouching Services

Wedding photography is one of the largest market industries. As you want to make memorable happy moments of life. However, we want to visualize the moment of the journey of our life through the photo. Wedding photography is inevitable for the people of all countries. But the wedding photographer may not have a vast time to edit all the images. Because he or she may need editors to edit the massive pile of photos.
The photographer may have the $1000-dollar camera, but it cannot guarantee weeding photo composition, color, alignment. Many things are not in the control of the photographer.
Sometimes there is unclear light, some time is a glare reflection, and other problems can uprise in the photo. When there is a problem with photo editing and retouching, the Clipping path center is there for it.
CPC team do the professional wedding photo touch up with color correction of the wedding photos, natural portrait, calling services, contrast modification services, conversion of the B&W services, exposer correction, noise reduction, stage light correction, small-item removal, clothes recoloring, wedding album designing and the bulk of photo retouch services.
Why Should You Use Photo Touch Up?
We are surrounded by excellent, unattainable ideals of human beauty. All of the images we see in magazines and advertising are retouched. Whether or not we want to, we compare all of the pictures we see with these perfect standards. It's only natural for your photographs to fall short.
Photo retouch allows you to take up arms in this beauty race. CPC is proud to offer the same photo touch-up services used by magazines, advertisers, and celebrities to anyone with a camera. You'll be sure to impress with all of your photographs and make the best impression on clients, friends, family, and coworkers.
What Images Are Eligible for Photo Retouching Jobs?
CPC can work with all major image formats. It's best that you send the highest quality image you have, ideally straight from the camera. Many cameras use a unique technology that preserves some essential data about the lighting at the scene where you took your photograph. Once the image converts into a standard web format, that will lose the data. While we're happy to work with all image formats, we can add a little bit of extra pop to your image if it's still in its source format.
While many of our Photo Retouching Techniques have best applied to people, we can still retouch shots without humans in them. Color range and contrast, color correction, photo enhancement, sharpening, spot removal, image manipulation, and more are all very applicable to almost every photograph. If you're not sure about your picture, feel free to get in touch with our photo retoucher! We'll be happy to help you determine which of our services is right for your project.
Will People Be Able To Tell My Image Has Already Edited?
At CPC, we believe in delivering the results YOU want. Our photo retouchers are skilled at making subtle, undetectable edits that keep your image looking 'natural.' We're also happy to go all out and make every little detail in your image perfect, even if it makes it look a bit artificial. Let us know! We look forward to the unique challenges that each project brings us.
Outsource us and grant your business a competitive edge. We provide photo restoration, old photo repair, high-end retouching, glamour retouching services besides this We also offer various photo editing services for photographers like Image Manipulation, Photoshop Masking, Logo Design, Photo Editing, Photo Restoration, Photo Enhancement, Clipping Mask, Color Correction and Raster to Vector services.
Are You Waiting!
Especially if you're showing photographs to prospective clients or employers, don't delay! Every day you wait is another day that you could be using high-quality, professionally edited images. Get in touch with CPC today to find out how we can help you present your very best in each photograph.