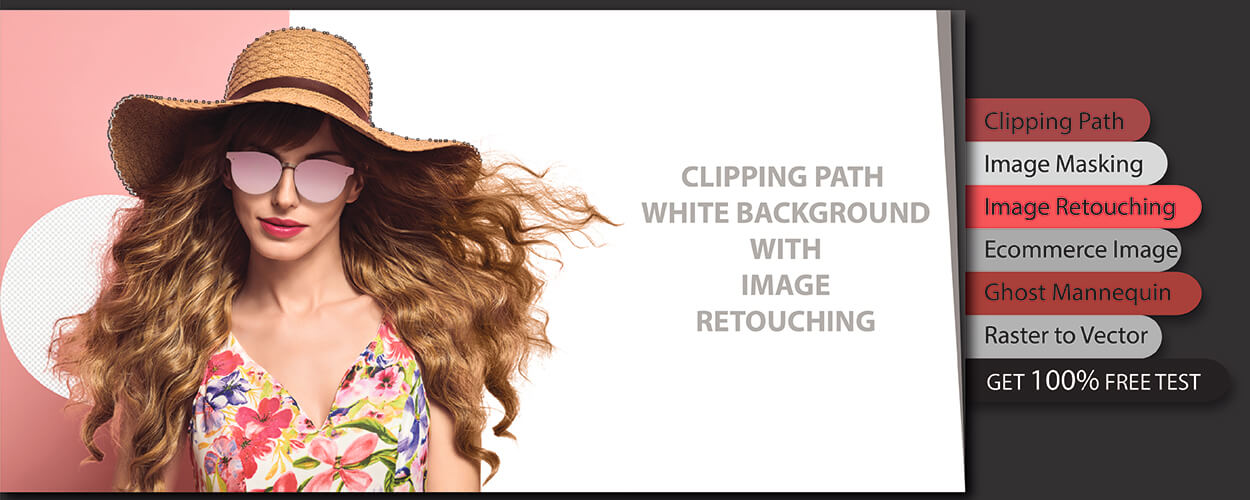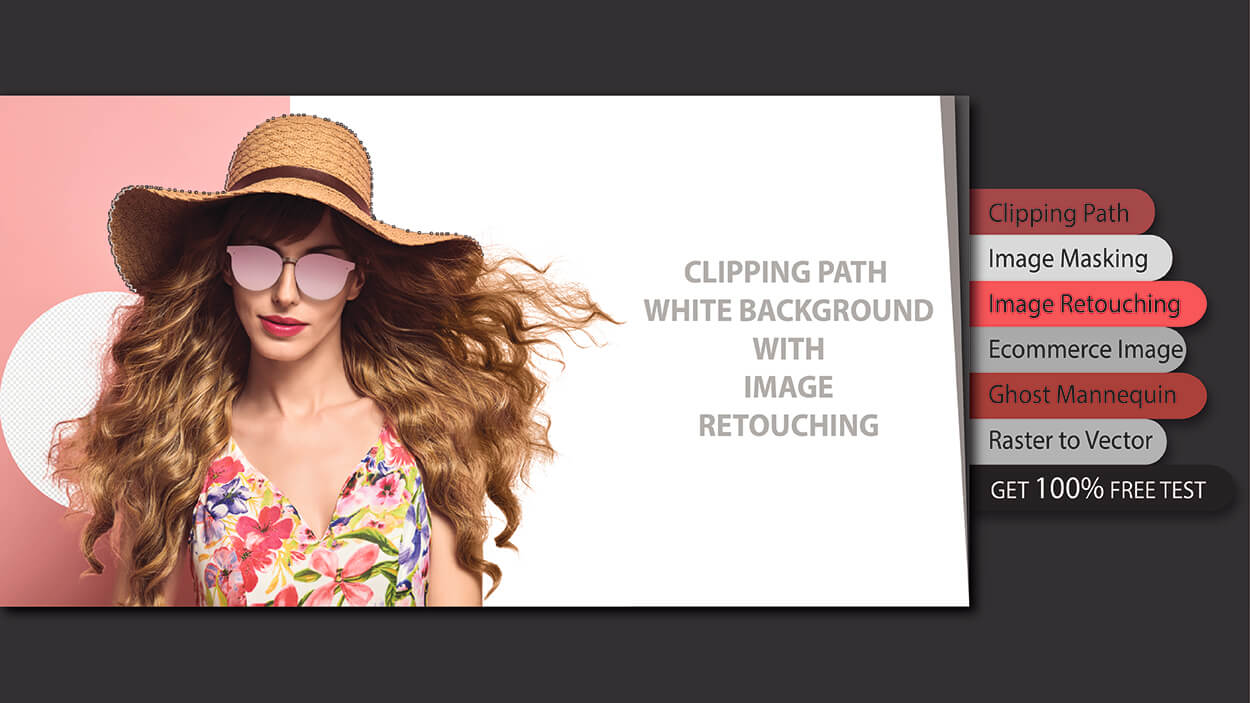 Clipping Path Services- Professional Photo Editing Company
Clipping Path Center Inc. is a professional photo editing service provider. CPC promises affordable hand-drawn path and background removal services. Usually, C
lipping Path is often cited as "deep etching," "cut-outs," or making a "silo" ( Industrial short form of "silhouette")
.
 Moreover, it supports further editing
 in prepress, 
product, or model photography post-production. 
Our photo editors are 
highly
skilled 
and trained for advanced photo editing services. 
They have
 outstanding experience and expertise in this field for the last Ten Years
. 
Most importantly, 
we are using the latest
Adobe Photoshop
software for 
editing
images. 
CPC specializes in image clipping, silo, background changing, for eCommerce and product photography
. 
Hence, 
we are capable of providing 
high-quality 
photoshop editings
.
Cost-Effective Cut Out Image Services
Our cost-effective cut out image can help you minimize your operating costs. Moreover, it saves your time, effort, and extra resources. Outsource images to us and give your business a cutting edge in the competitive field. 
We use the latest tools and software to ensure accuracy and a high-quality finish. Whatever, you need us to edit, -is entirely up to you, we are ready. Our retouchers can modify one or hundreds of images. Our photo editor team is experienced in clipping path service, retouching, or any photo editing.
CLIPPING PATH CENTER INC. – BEST CLIPPING PATH  SERVICE PROVIDER
A CREATIVE CLIPPING HOUSE FOR BACKGROUND REMOVING AND CLIPPING PATH SERVICES!
As a leading offshore clipping house, CPC provides top quality Photoshop clipping services. We provide high-quality Photoshop photo editing and eCommerce product image editing services worldwide.
Our quality work, friendly customer support, and on-time delivery system prove us a clipping path company
.
Moreover, your images are safe with us. We never use, sell, or share your images in any circumstances. CPC
is incorporated
in CANADA and our production house is in Bangladesh.

we are implementing TRUST PILOT for better customer satisfaction.

100% Positive feedback
By Trusted Review
High-Quality, Faster and Affordable Clipping Paths 
CPC is famous for its working process, flexible price, and quick turnaround. We use the best software for good quality work. Besides, we have dedicated photo editors who can do any editing jobs in a perfect way. Thus, our clients are always happy and satisfied.
CPC uses the
pen tool
to create a
hand-made clipping path
. Moreover, remove the background and create a pure white background. If you want to get an accurate result, the pen tool is the best option to make a path. When you use the pen tool to draw an outline of an object then it takes time. But it will gift you an accurate result.
A lot of software is available on the web to simplify the image clipping process. Automated clipping may reduce the cost in effect but the outcome is often worse. As it is not possible to take care of every image
properly
.
Besides, there are several companies that draw an object by using the magic wand tool. It's fast, and with high dynamic range images, it works great. But it can get inaccurate close to the edges. But, it can be very bad if it goes bad.
Quality
We ensure clipping paths done with high quality & proper attention to the details. Thus, we zoom-in 300% & use the Photoshop pen tool to draw lines across the edge. Moreover, our pixel-perfect paths assist in further editing task to impress consumers & clients.
Time
CPC always focuses on OTD. Our photo clipping experts are very fast in creating paths and capable to meet any tightest deadlines. Even if you are in a rush, you can get your job done within an hour or before. So, no need to worry about on-time delivery. 
Price
As the best photo clipping service provider, we ensure the lowest cost. Our basic clipping price starts at just $0.39 USD per image. But it depends on the quantity & complexity of the images. Send us images with the requirement to get a custom quote. 
Get Your Image Edited for Free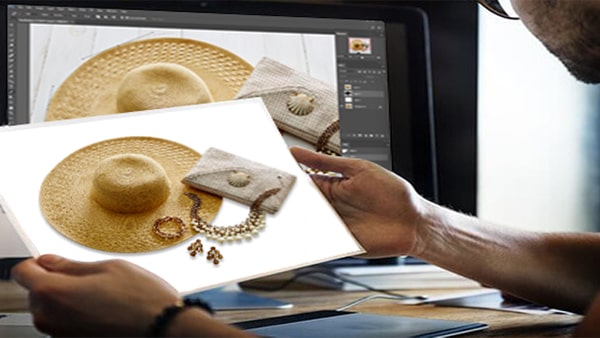 Judge quality before submitting your full order. Send us 02 sample images and get completed images within an hour.
Less than 50 minutes it will appear in your inbox.
Major Cards by PayPal payment accepted.
Download way or other instruction by email.
Less than 50 minutes it will appear in your inbox
Major Cards by PayPal payment accepted
Download way or other instruction by email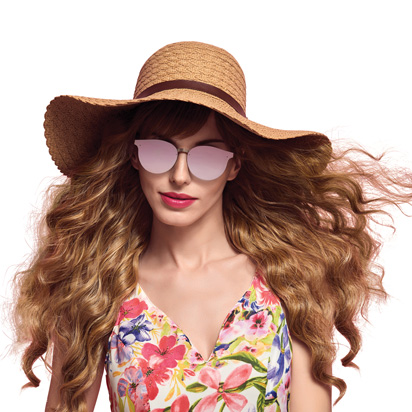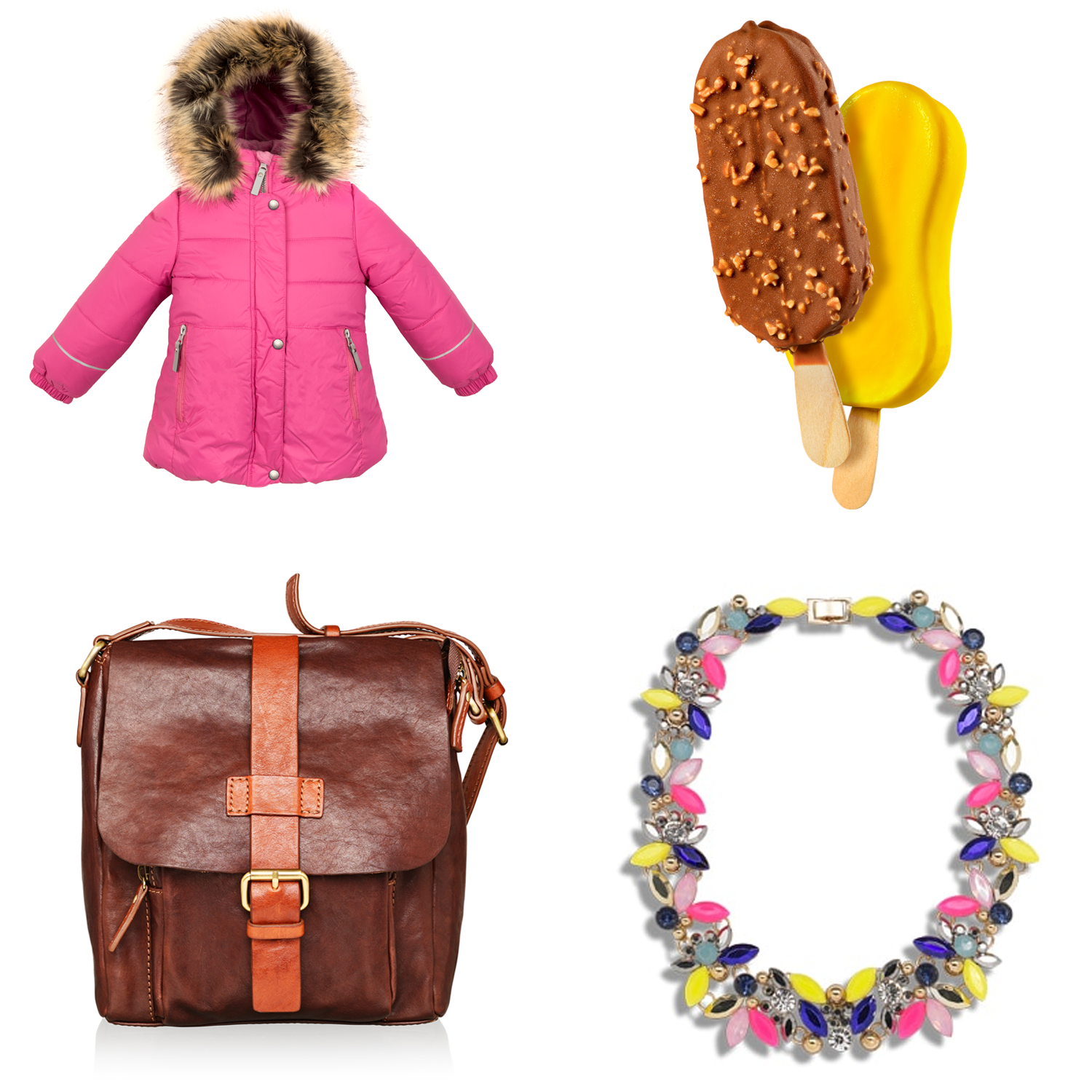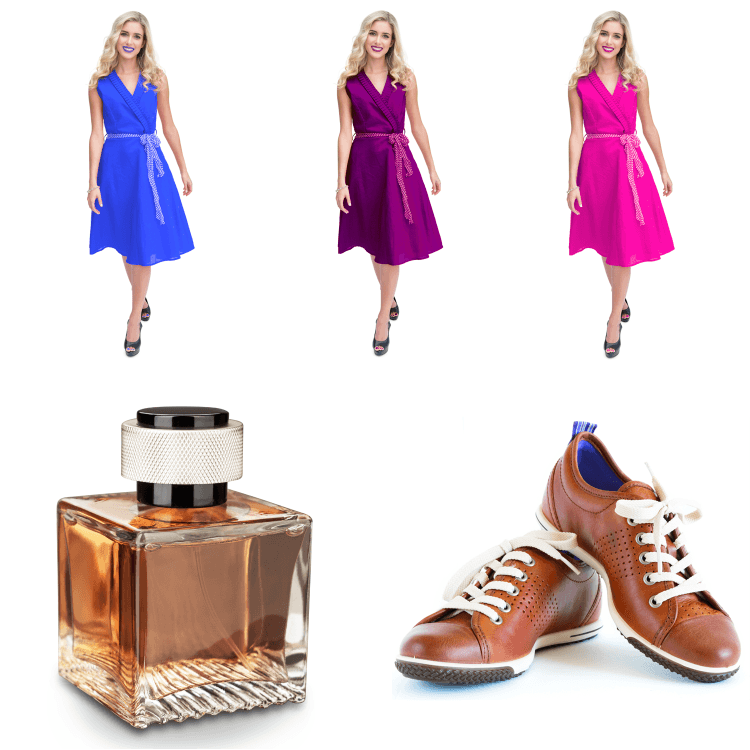 E-commerce Companies Where We Have Contributed Thousand of Images:

Why Clipping Path Center Inc.?
We have 150 professional Photoshop experts ready to fulfill your needs. Most of them are educated from the Graphic Arts Institutes. They are professionals in advance photo editing and retouching. That is why it is possible to deliver world-class editing works. Plus, we are appreciated by our clients for quick, friendly customer support. Besides, there are some key benefits to our clients. Be confirm! You will get your designed help form us.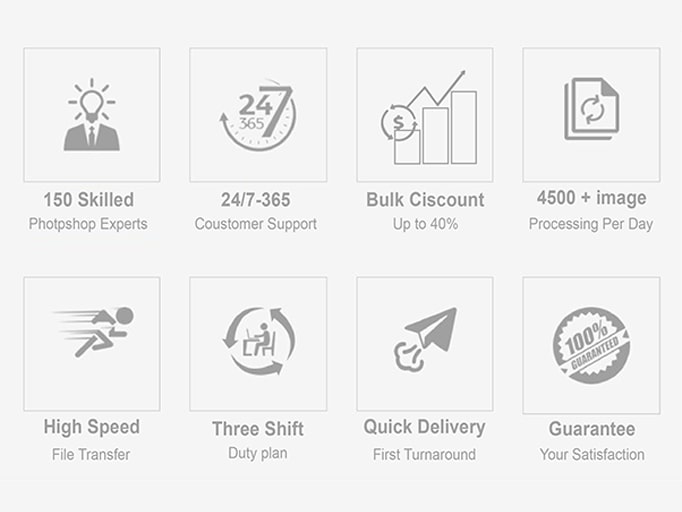 It's a pleasure to work with amazing people like you. CPC never compromises quality and you guys also, always appreciate it. We have outfitted to provide HQ editing works and hassle-free experiences.
 Up to two free trials to judge quality.
Up to two free trials to judge quality.
Complete quality control before job delivery.
Quick and outstanding experiences.
Fast turnaround.
Three steps of quality control.
Payment only after 30days.
Low-cost guarantee.
24/7 online customer support.
Amazing discount for bulk images.
So easy and flexible ordering system, including uploading/downloading.
CPC is always open and dedicated to clients' needs. Usually, a client wants to know the capabilities, brand values of a company. There isn't any doubt every customer loves quick reviews.
There are a number of possible reasons why a client will work with us. One of the major reasons is that they get a good service from us. Because of that, we can reveal the name of Clipping path center Inc in front of the whole world with full confidence.
 Our clients recognize us for our quality work. For that, we feel like they are helping us enlighten our company. However, the acceptance of clients determines the utmost outcome of each project completed.
Customers will get some photo editing benefits from us. Properly edited images speak to the brand and send a message to an entity preferably.
Upgrade Branding,
Best deals.
Get high-quality work.
Save time and money.
CPC always concentrates on clients need. So in this situation, Our clients can think of us differently when they realize that we are also dealing with the things they need. Our specialties are such as:
Quick service,
Service delivery duration sharp 2-20 hours,
Hand-drawn clipping path,
Reasonable price,
60-80% hassle-free photo editing.
Product Photo Editing Service for eCommerce Business
eCommerce Product Image Editing
Good looking product photos contribute greatly to customers' decisions to buy a product. But the images without image guidelines may raise restrictions and penalize your sale. Your photos and listings might even be "concealed" from public view.
Desperately Seeking for Quality Product Photo Editing Service?
If you are struggling to edit product photos to meet eCommerce guidelines, you can keep faith in us. They'll be able to assist you to meet the requirements in record time! Photoshop clipping is used to make background 100% white.
Frequently Asked Question About Clipping Path
What is a clipping path?
It is a vector or a shape that makes an outline of an object by using the Photoshop pen tool. There are many reasons these techniques are typically used. However, they are commonly used for cutting an item out from its background.
What does a clipping path do?
Photoshop path is an advanced technique uses in any photo editing needs. This allows us to select objects or shapes inside images to cut out or modify details, remove the background, replace a specific part of the image or even make a composite of different images into one.  
How are clipping paths used for e-commerce?
In the e-commerce platform, you need background changing, shadow making, and image resizing. Because any product on white background looks attractive. Where it plays a vital role in product image editing mostly in background removal, shadow creating, etc.
Besides, it can reduce the cost and time of a photographers by backing on product image color change and fixing.
Why outsource to CPC?
CPC is renounced for high-quality service in cheap price. Besides, CPC knows the importance of making a good customer relationship. In order to achieve that we ensure the top support on every process. 
"Upload your images at night and get it back in the morning." CPC has 3 schedules of workers for ensuring quick services at any time.
Outsourcing from us is safe, secure. Furthermore, It will save valuable money, time and energy.
When and how will I get my images back?
Our normal turnaround time is 2 to 24 hours. Actually it depends on the complexity and the quantity of the images. We also provide rush delivery within an hour or less. 
You will get your completed images back via mail attachment or any online file transfer option like WeTransfer, Dropbox or Hightail. If you want, we will provide you our safe and secure FTP details for faster file transfer.
How can I get a quote or custom price for a project?
Working with CPC is simple and hassle-free. Getting a free quote is straightforward as one, two, three.  You can get a free quote simply by submitting a request for a quote and we will provide a custom quote just for you in 20 mins.  
What is your free trial policy?
For making a good understanding with the clients, we offer 02 free photo editing.  So that you can justify our working quality before submitting an order. This will help you to determine whether it's profitable for you or not.  
Is there quality assurance?
Yes, we do have quality assurance. In fact, CPC has 3 step quality control system. So, We can guarantee 100% satisfaction. However, If you don't like our work you will get unlimited revisions for free. Moreover, It that is not enough, you will get a 100% money-back guarantee.
Whom are you working with?
It's been 10+ years we are serving B2B and B2C companies and Individuals in any photo editing task. In this period CPC proudly worked with eCommerce market leaders and Photographers around the world. CPC has been working with Amazon FBA sellers, eBay, manufacturing companies like Hitachi, Samsung, car dealers and many. However, We enjoy working with anyone with any quantity of images. Because CPC believes in long term business relationships and growing together.
What is your payment method?
We always prefer PayPal for payment. You can pay via check or wear transfer in our company bank account. After completing the job, an updated invoice will send to your eMail. You can also request for weekly & monthly payment system.
Get a Custom Quote for Your Project…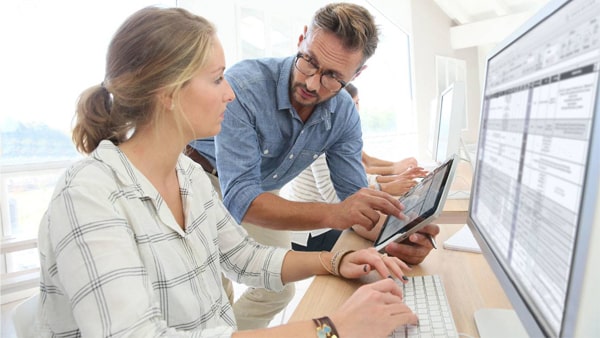 Submit a quote request and we will send a custom quote just for you in 20 minutes or less.