For advertising any clothing brand, the perfect pictures of the clothing are of utmost importance. But using the raw images won't help brand growth. That's why, editing those pictures before running an ads campaign is crucial.
To attract more clients, apparel photos need to be edited. There are various photo editing apps and methods that can enhance the look of your clothes.
The common photo editing technique performed on cloth photos is background removal, replacement, and retouching. ghost mannequin, crop and wrinkles removal, and sometimes color adjustment. 
At CPC, we ensure the best clothes editors and use the best app to make clothes look attractive in photos. Our photo editors are highly skilled and experienced in image editing and retouching. Along with that, all the premium services come at an affordable rate.
What is Clothes Photo Editing?
Clothes Photo Editing is a specialized branch of the best photo editing services that focuses on enhancing and modifying images of clothing, accessories, and fashion-related products.
Adobe Photoshop has become an essential tool for fashion designers, photographers, and businesses to manipulate their photos into stunning visuals.
This process usually involves selecting a photo and applying various adjustments such as color, background, pattern or texture enhancement, and other transformative edits that result in a professional photo.
The demand for high-quality and fast service in clothes photo editing has increased day by day, especially with the growth of online shopping and e-commerce.
Businesses must have captivating images that capture the product's essence and attract and motivate potential customers to make a purchase. As such, professionals offering clothes photo editing services focus on delivering edited images quickly to help businesses meet their goals and stay ahead in the competitive online market.
With the right skills and editing software, our retouchers can turn basic product photos into visually appealing and professional images that showcase products in the best possible way, ultimately leading to increased customer engagement and higher sales.
Clothes Photo Editing Service Categories
Depending on apparel types, these editing services are often categorized into different types. This allows us to work with a wide variety of styles, and provide you with a number of options to choose from at an affordable price.
Men's Apparel Editing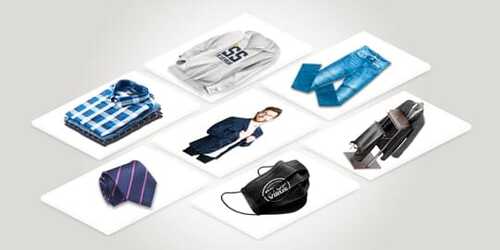 When it comes to men's garments, the collection is simple and straight. The t-shirt, pants, blazer, coat, tie, etc., come with simple cuts and minor details without any complexity.
Our photo editors always aim to make the male garments look crisp and solid. Therefore, we replace the background and retouch the image to make it look perfect.
The skilled editors eliminate all the wrinkles from the photos of suits, formal pants, and shirts. They can also fix the damaged color and not compromise with the clothes stains.
Advantages:
Background Replacement
Elimination of wrinkles, folds, and stains
Crisp and solid-looking male garments images
Women's Apparel Editing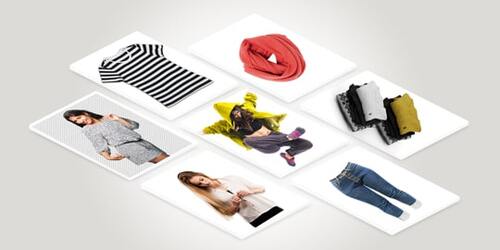 Comparatively, the female clothing collection is larger than the male, and there's a wide variety. While fixing great photos for women, our team mainly focuses on keeping even the most superficial details.
Our skilled editors add effects and eliminate wrinkles from female wear like wedding gowns, jeans, skirts, tops, t-shirts, etc.
Our must-do list is also changing the dull backgrounds and making the image shinier. Keeping the tiniest of the clothing details will make women's apparels look outstanding in the photo. In addition, we provide editing services for a massive variety of women's wear to help grow your business.
Advantages:
Model skin retouching and color enhancing
Presence of the tiniest details in the garments
Removal of wrinkles & flaws
Kids Apparel Editing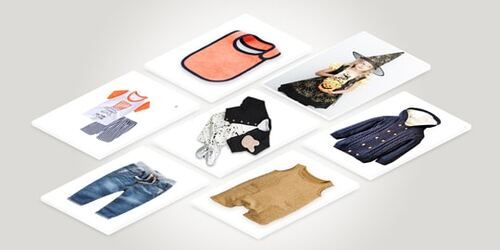 Kids apparel editing is fun, and there are many styles, colors, and designs to work with. The kid's clothing, like overalls, mittens, beanies, baby aprons, shoes, and socks, must look brighter. Moreover, there are many areas to work with, but our team always adds necessary effects.
Minimal work, background replacing, wrinkles eliminating, and detail enhancement are the major areas that our editors focus on. In addition, your kid's apparel will look appealing with the help of cloth our retouchers.
Our skilled editors ensure the best output from kid's clothes retouching.
Advantages:
Natural shadow
Elimination of unwanted parts, wrinkles, and stains
Make the garment appealing
Undergarment Photo Editing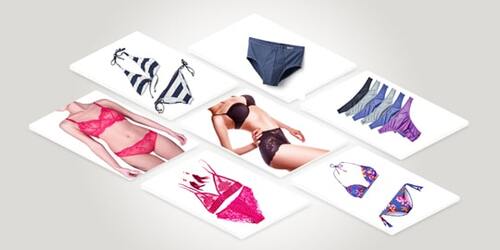 We also offer the undergarment photo editing service. Those undergarments, underwear, and lingerie need to look hygienic and attractive. This intimate clothing needs to be showcased on various online platforms. It should look clean and flawless.
That's why our editors mainly focus on eliminating wrinkles, stains, and flaws from the undergarment. Then, when the editors make those undergarments more appealing, customers will be attracted to purchase. Background removal, color adjusting, and liquefy services are also available from CPC. We also prepare a ghost mannequin of the undergarments for the online presentation.
Advantages:
Resizing the undergarment image
Elimination of wrinkles, stains, and folds
What does CPC's Clothes Photo Editor Do to Improve the Dress Photo?
The clothes photo editors from CPC are highly skilled and experienced. They will edit your images to prepare them for eCommerce websites and other social media platforms. Our pro editors use Photoshop to edit your images and make them appealing.
The editors apply a clipping path, background editing, and shadow effects to improve the dress photo. They also retouch the clothes by eliminating wrinkles, dust, stains, and flaws. Creating a ghost mannequin is also available to give customers a better view of the clothes.
Our cloth retouching team has years of experience in this sector and are pros in this area. As a clothing brand owner, you can take our services to grow your business.
Now let's talk in detail about how the editors from CPC improve the dress images:
Clothes Photo Clipping Path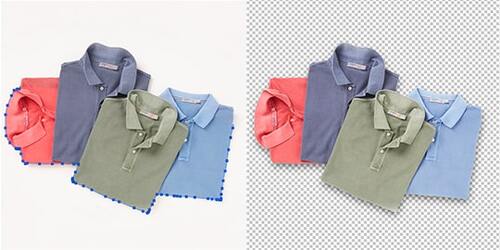 The clipping path is the method for removing any object from an image. While doing this on clothes photos, the central importance should be keeping the most significant details. It is a closed vector pathway that you can use to remove an object from the picture.
Our retoucher uses this method by accessing through the "Pen Tool" and eliminates the unnecessary objects from the image with this.
This method is mainly used for separating the background from a clothing photo. After removing the background, we can add another attractive background as you need.
Proper clipping path application helps keep the finest of the details while detaching the background. It's better to use the clothes images with white backgrounds to make the cloth the main focal point of the viewers.
Then, when you showcase the clothing online, the white background will provide a cleaner look.
You can also create an offline leaflet for advertisement by it. The cleaner clothes image will help you grow your online and offline business.
Advantages:
Removal of unwanted objects at a reasonable rate
24/7 service with better deals for Bulk Orders
Enhanced presentation of the clothes
Clothes Photo Background Removal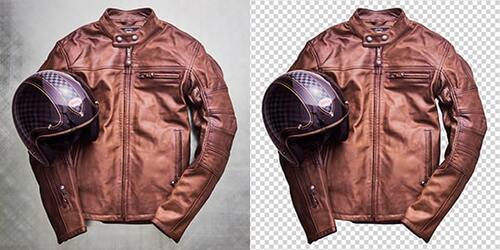 Background removal is the most common task for cloth fashion photo editing services. A clean and clear image with a soft background is necessary for apparel business owners. You will require perfectly edited images to showcase your clothing products both online and offline.
Background removing opens up several windows to manipulate your clothing images. For example, if the dress image background is white, the customers will pay more attention to the clothes. Therefore, our team carefully removes background by keeping every detail.
As a result, the clothing image will become transparent. Then the experts import a white background and attach it behind the clothes. After importing, the editors soften the edges of the transparent clothing image to make it more realistic.
The apparel image with the background will provide a good view of the clothes.
When the dress has fine and trim edges, it takes more time to remove the background. That's why the price also has ups and downs as per the complexity of the main object.
Advantages:
It opens up the opportunity to apply a white background
Prepare the clothes image for showcasing
It makes the photo transparent
Clothes Photo Shadow Effects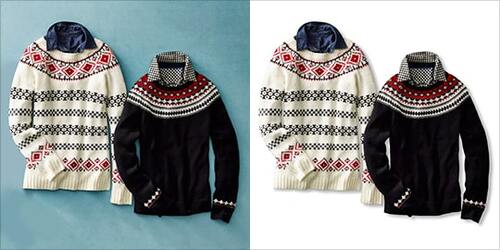 On that newer background, the product may look unrealistic. That's why it is necessary to add a shadow effect to it. There are many shadow effects like natural shadow, soft shadow, blending shadow, drop shadow, and reflection shadow.
Our editors apply those shadows based on the image type, situation, and requirement. By using the required shadow, our editors make the image look realistic to the customers. Therefore, showcased in online apparel stores will attract customers to comparatively real-looking cloth images. In addition, sound shadow effects will make the dress in the picture look more appealing.
If you are a cloth image photographer, you can also take our services for adding shadows. You can increase your fame and market as a photographer by taking our cheaper shadow effects-applying service. As an apparel brand, your business will expand by taking our service.
Our expert editors take every project seriously and complete the project quickly without compromising the quality.
Advantages:
It makes the dress more realistic and appealing
It helps the cloth to adapt to the white background
Shadow effects will help to increase sales
Clothes Photo Retouching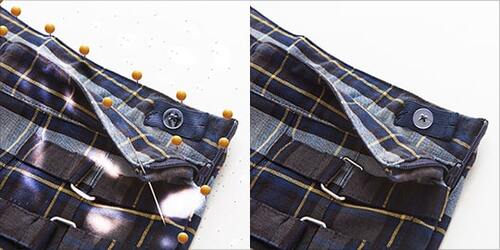 Retouching the clothes photo means fixing all the spots and unwanted marks and making it smooth. The "Healing Brush Tool" and "Clone Stamp Tool" are the most used retouching tools. Your clothes image can contain stains, blemishes, flaws, wrinkles, and dark spots. Those things need to be eliminated to prepare your cloth image for marketing.
The tone of the dresses from the image also needs enhancement. Our specialized editor's team focuses on each part of this retouching process for the best output. Sometimes, the model's facial tone also needs fixing to make the dress more appealing. Finally, dust can be seen in the raw images, and our editors will eliminate those too.
If the light reflection causes glare, the CPC editors fix that through retouching. In the raw images, the dress may look dull and lifeless. Smoothen your images and make them look attractive. Then you can showcase those images at online marketplaces and offline marketplaces.
Seeing the stunning dress images will the customers to the clothes.
Advantages:
Blemishes and wrinkles removal
Smooth and attractive dress images
The dress will glow
Clothes Color Correction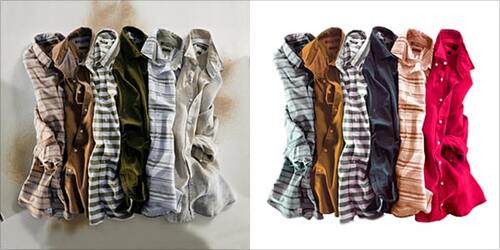 Color correction on clothing images can turn any dull photos back to life. Color tone adjustment, brightness, and contrast adjustment are essential to color correction. Moreover, our editors also make exposure and color temperature adjustments for the process. As a result, an overexposed cloth image looks lifeless, and the details could be more precise.
Correction of exposure will make the dress properly visible, and our editors are masters of that. The editors from CPC fix the colors by keeping the natural look of the image alive. White balancing is also a part of the color-correcting process, and it helps the image look catchier.
Color saturation fixing and clarity adjustment are also the sectors our editors gravely work in. The clothes will look stunning in images by applying all the color adjustment features. You can use those retouched dress images to make leaflets or showcase the dress images on websites.
As a photographer, you can take our services and enhance the look of your dress images. The CPC is ready to serve photographers and clothing brand owners.
Advantages:
The clothing image will be more appealing and attractive
Exposure correction will make the image visible
Color correction will produce stunning dress images
Ghost Mannequin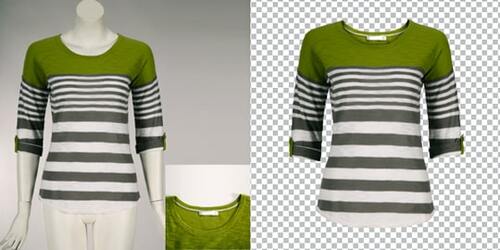 Using a live model for clothing advertising is expensive. Some brand owners and photographers use mannequins to get rid of that expense. But, showcasing them on websites could be more efficient. Mannequins occupy ample space on the showcase page and consume more time and internet for loading.
That's why the concept of using ghost mannequins came into focus. It is mainly a hollow 3D effect to give customers a view of how the dress will look. As a result, it takes less space on the showcase page and consumes less data to load.
The viewers get distracted because of an actual mannequin. Therefore, our editors eliminate the mannequin from the neck joint and symmetrical neck joint.
As it will eliminate the head and limbs of the mannequin, the customer's focus will be totally on the dress. Our cloth image editors offer ghost mannequin service at a low price.
The editors take every ghost mannequin project seriously and help the companies achieve their marketing goals.
Advantages:
Ghost mannequin takes less space to showcase and consumes less data
It provides a better overview of the dress
Who Needs Apparel Image Editing Service
The apparel photo retouching services are mainly for web clothing brands and photographers. Now, let's talk in detail about them:
eCommerce Clothing Brands
Online shopping is getting popular as the number of eCommerce clothing brands is increasing. So they need to advertise with attractive and appealing dress images. But the raw pictures won't do the job, and those photos will require proper editing. That's why CPC offers apparel photo editing services to online clothing brand owners.
By showcasing properly edited dress images, they can attract more customers. As a result, their business will expand, and that's why online clothing brand owners require clothing manipulating services.
Fashion Photographers
Fashion photographers sometimes capture clothes images as freelance photographers or get hired by any clothing company. In both cases, they need to provide catchy and appealing dress images. The raw images won't work, so they also require our services.
Why Choose Our Photo Editing Service for Cloths?
You'll be able to this type of service within a short time from Artificial intelligence (AI), mobile apps, or many online photo editor apps. But AI or app doesn't provide quality work and you will not be satisfied with the result. Thus choose us as your editing partner to get quality and fast service.
When it comes to photo editing for clothing items, our service stands out because of our expertise in the fashion industry and fashion retouching. Our editing process includes a range of editing features that can cater to your specific editing requirements.
We understand that your fashion business development will increase with our quality images, and that's why we are committed to bringing out the best in all of your clothing items.
Our team ensures that we enhance the quality of your images without making any noticeable changes to the garments or the model's appearance. Choose us for your needs and experience high-quality and hassle-free editing, allowing you to focus on growing your fashion business.
Team and Security
CPC consists of highly experienced and skilled Photoshop experts. Each photo becomes appealing and more creative with its touch of excellence while manipulate. In addition, our company is highly focused on client privacy and security. Thus, we provide an SSL-secured image transfer protocol to protect and secure your images.
Quick Quality Services
There is no contest in the quick completion of the projects with the best editors of CPC and never compromise with the quality.
All our premium services come at a pretty affordable rate for everyone.
Customer Satisfaction
CPC has the best photo editors who take care of every editing project seriously. Moreover, our team completes the project in the way the client requires.
Usually, the editors complete each project perfectly; they are still ready to provide unlimited revisions.
FAQs
What are the necessities of clothing image editing?
In the raw photographs, no dress will look catchy and attractive. As you need to use the dress images for advertising your clothing, you will want them to look gorgeous and appealing. It will help increase your sales and spread your company's reach. That's why you will require clothing image editing for your brand advertisement.
What should I do to edit my clothing pictures?
You can edit your clothing pictures using Photoshop and its several tools. This requires Gathering basic knowledge about the tools. As you will need to edit those images for business purposes, please leave that to the professionals of CPC.
How do the editors from CPC make the clothes' images look appealing and attractive?
The best clothes photo editors from CPC have years of experience and knowledge. They can edit the men, women, kids, and undergarments to make them attractive. The editors also apply clipping path, color correction, shadow effects, etc.
All these methods enhance the look of the clothes and make them appealing to the customers.
Final Thoughts
The raw clothing images are not suitable for using online and offline advertisements. Whether you are a photographer or a clothing brand owner, you would never want to show dull images. To enhance the look of your dress images, CPC is ready to serve you. Think of our services as the photo editing service near me.
The skilled editors of our company use Photoshop and its several tools to make your clothing images look appealing. We provide all the premium services to photographers and clothing brand owners. By taking quality services from us at an affordable rate, their business will spread quickly.