Do you tired of failing to display the exact beauty of your clothing in a static image? Want a solution about how to photograph clothing that represents the original beauty & attracts the customers at first glance? Then this article is for you.
Here I will give some secret tips about how to photograph clothing & the necessary equipment that is a must for clothing product photography.
My complete guideline improves your skill & helps you to get the best Clothing photoshoot ideas that commercially benefitted you. I will cover all the necessary preparations, steps, setup, strategy about how to photography clothing here. If you want to do apparel photography for a famous fashion brand, go through this article.
Clothing Photoshoot ideas are especially highly demanded due to eCommerce stores, fashion brands & Photographers. The tricks that help you to highlight the clothing & make your cloth eye-catchy is the motive of my writing.
Most importantly, my guideline is also helpful for beginner startup owners to renowned e-commerce. I will suggest the super budget-friendly technique to get a professional clothing photo like Amazon, AliExpress, etc. if you have a keen eye for photography, then no need to hire an expensive photographer. Following my tips, you learn how to photography clothing at home with your effort. Keep reading to know the detailed technique.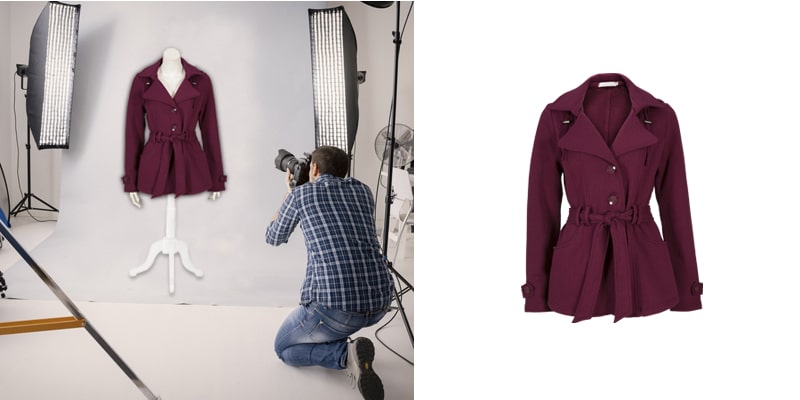 Take a Decision on How You Want to Represent the Products.
Before you jump on clothing photography, you need to take some pre-decision on how you like to display your clothing products on the e-commerce website, magazines, or for advertising purposes.
There are three popular ways; you can pick one from them. This technique lets you know how to photograph clothing for an online store.
Take Standing Clothing Photos Photograph Using Mannequin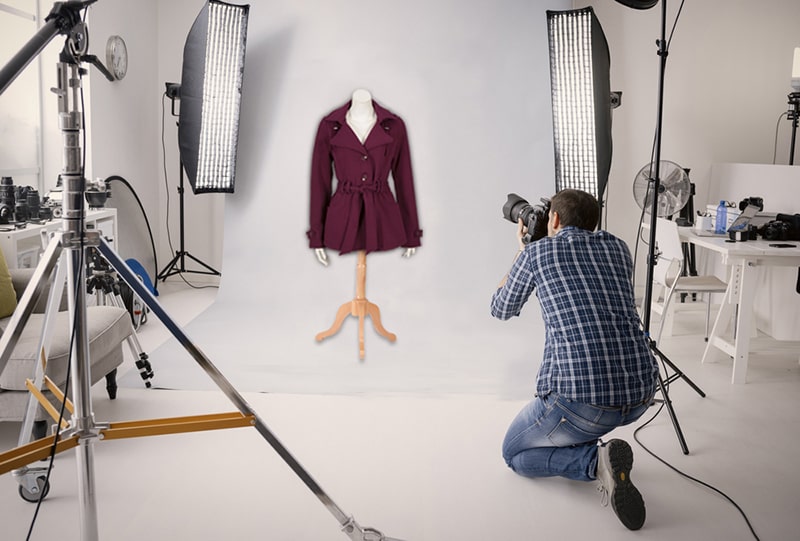 When it's a matter of clothing photography, the visualization or representation in a realistic way such as Mannequin can be helpful for your customers. Online shoppers have no access to touch the product physically. When the static photograph has the power to visualize the customers how they look after wearing, it's the best technique to attract buyers.
Yes, using a mannequin to take a clothing photo gives a realistic human look without effort & extra money to hire a model.
Using Mannequin for clothing photography offers you re-take the shots as many times as you want. You do not face problems like the model's schedule. But placing the Mannequin in a proper way that looks attractive — standing straight-on or exclusive pose so that all the shots do not look similar.
You can fix the background later using a professional retouching service. No matter what background you want to apply using a professional photo editing service, you can add any transparent or solid color background within a second.
Photograph Hiring a Model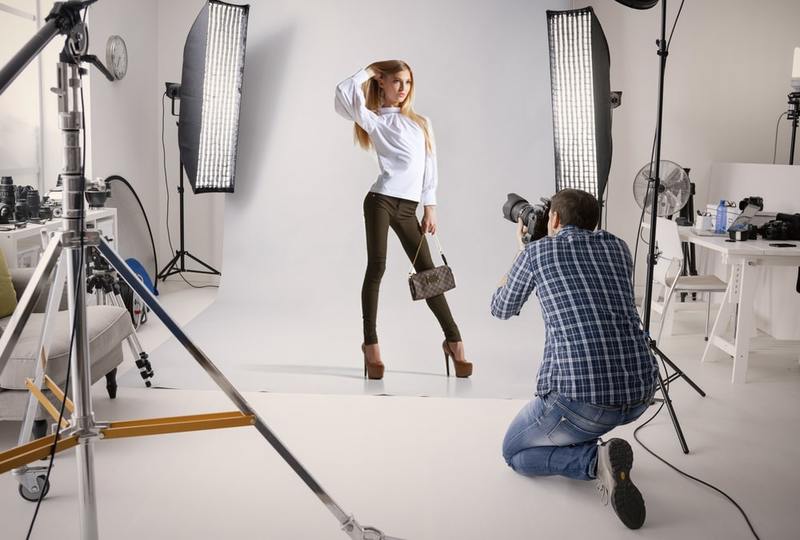 Do you want to know how to photograph with a model? When you don't have a problem with the budget, you can surely hire a model to photograph your clothing. Hiring a model is the first step to photograph with a model. It helps you to get any unique pose or allows any angle shots that enhance the beauty of the clothing. You can play with the movement & find the best view. Moreover, the model amplifies the beauty or highlights the dress that helps you to get engagement in e-commerce site & social platforms like Facebook, Instagram.
You must try some different poses or styles that represent the original beauty of your product. The product size must be perfect for the model that will be the best fit for the model to grab customers' attention.
The model enhances the product's personality & make a brand. Most of the online platforms like Amazon, Zara choose the model for clothing photography.
Hiring a famous model is quite expensive & you have limited time to shoot compared to using a mannequin. It is the best alternative way of how to photography clothing without a Mannequin.
The model has the power to give expression, a more realistic view of your product that can grab the customer's eye & impress buyers. So, It is a good option for clothing product photography.
Apply Flat Lay Photography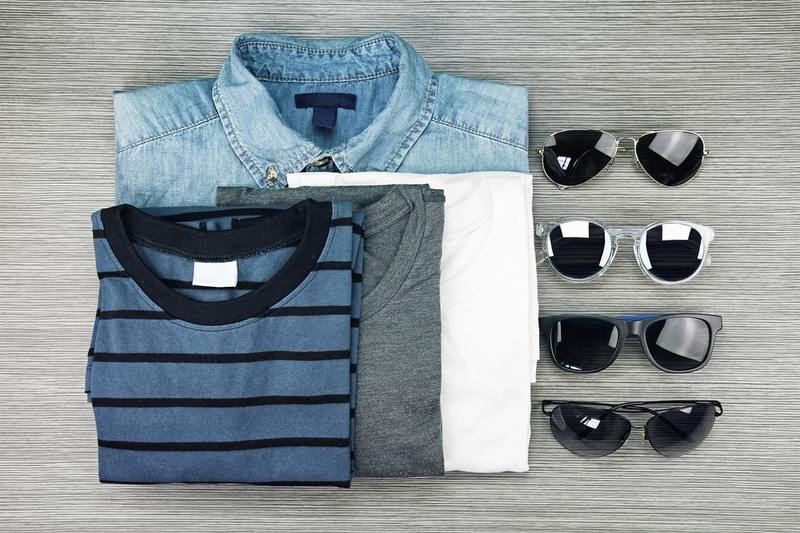 How to photograph clothing laying flat? Basically, flat lay photography is a process that is easy & costless. It is a convenient, affordable alternative of how to take pictures of clothing without a Mannequin.Flat lay photography, Generally goods for shirts, socks & men's trousers or caps. But I won't suggest a flat lay for an e-commerce site unless you need to share on social media. I think when the term is clothing, you need to display the product in a more realistic way that added value to your product.
You can use an old white paper or white fabric on your room's ground; that's all to apply flat lay photography. Keep the product on the paper & start capturing.
Be conscious about the apparel look like iron the clothes; make sure collars are in the proper place. You can use cardboard to give a flat shape to your clothing.
Remember that customers will hesitate to buy your products because they can't visualize the outlook on how they look after wearing the cloth.
As a beginner, when you are working only on social media, you can use the flat lay technique. In the case of e-Commerce traffic better to ignore it until the extreme financial issue.
To use in the Instagram flat lay photograph to fit in specific themes & look awesome! Create your own unique flat lay compositions.
You should find out the relation of how your clothing is connected to each other to make a custom theme in the social platforms. Pictures generally represent a common theme, occasion, or color.
Studio Backdrop Prop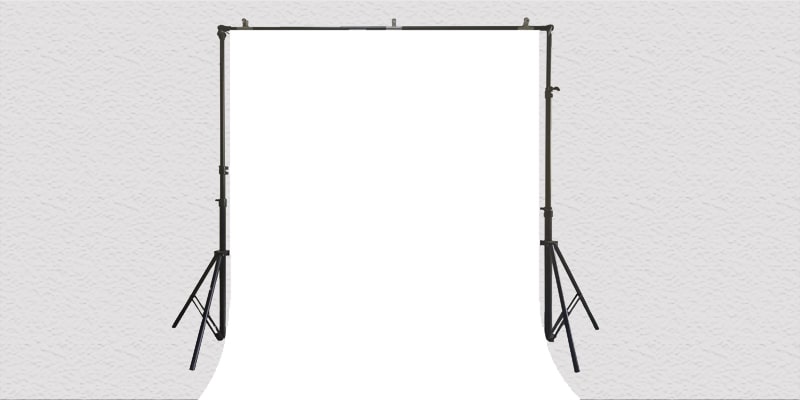 The backdrop view is most important to draw the customer's attention. You need a clean, cool-looking image. Do you think about how to photograph clothing on a white background? I will suggest a plain white backdrop prop that includes a stand. The prop should be 10*20 feet long so that it covers full-length mannequin shots for any type of garments or fashion clothing. You will get a classy white background easily.
Learn more about White Background Product Photography from this ultimate guide.
Wireless Trigger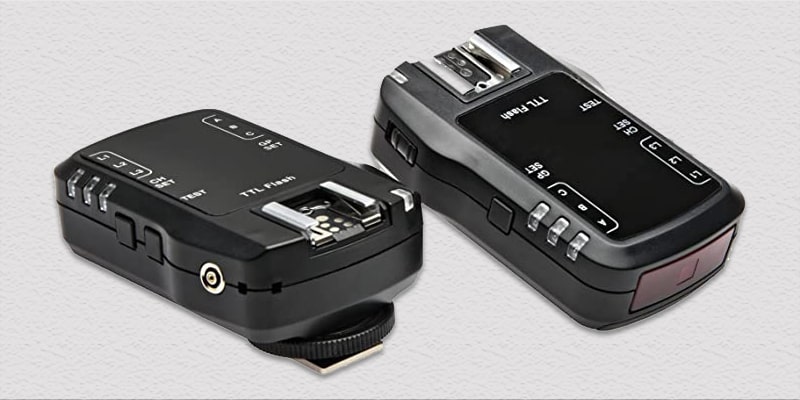 Earlier I mentioned the best results could be achieved using a studio wireless trigger while discussing lighting. For the connection between the camera & lighting set, you need a wireless trigger that allows fire or go off at the same time the picture is captured.
When you are buying the wireless trigger, make sure that it is compatible with your camera brand.
Tripod: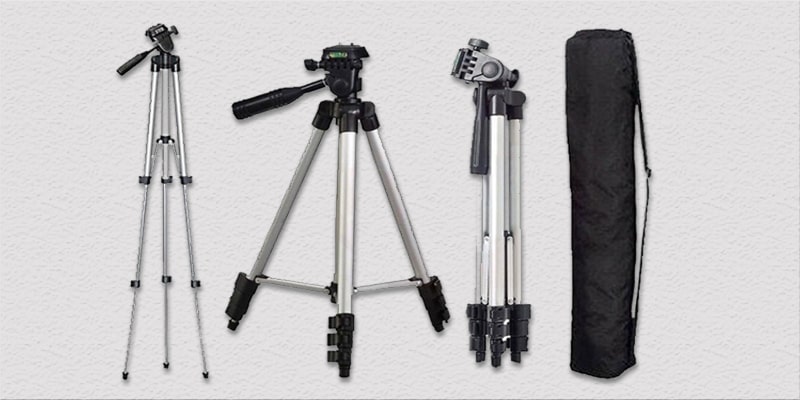 There is no alternative to buy a good tripod because it protects you from unwanted hand-shaking by holding your camera.
Your target is to get a tripod that is flexible enough to extend your eye level in height & allows settings legs up according to the need.
Photography Magic Box: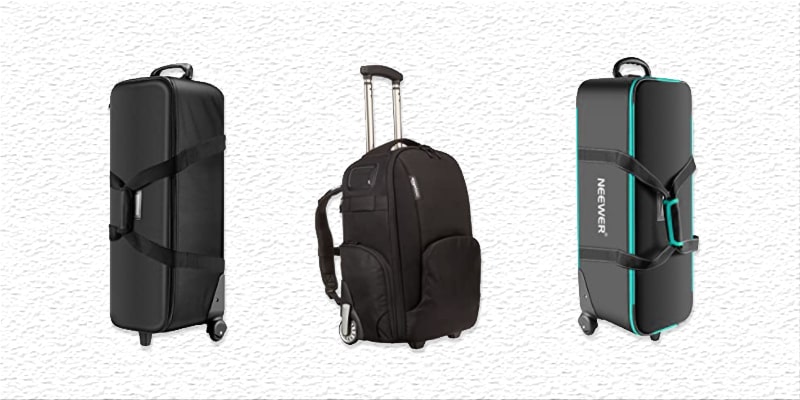 Using a small box to carry the necessary clothing photography tools is a trick that is always handy when preparing for clothing photography.
You need to use pins to pin back the particular fold or area of the clothing to get a better view of your products. So, collect the pin in the box.
You also need the tape. It is an essential tool in the case when dresses are slipping down from the Mannequin. Double-sided masking is helpful to fix the dress. Moreover, it won't harm your Mannequin. Hence, the magic box must contain tape.
Besides, you can collect extra battery for camera, extra lights for studio lighting & carry iron, brush, lint roller.
Arrange Your Clothing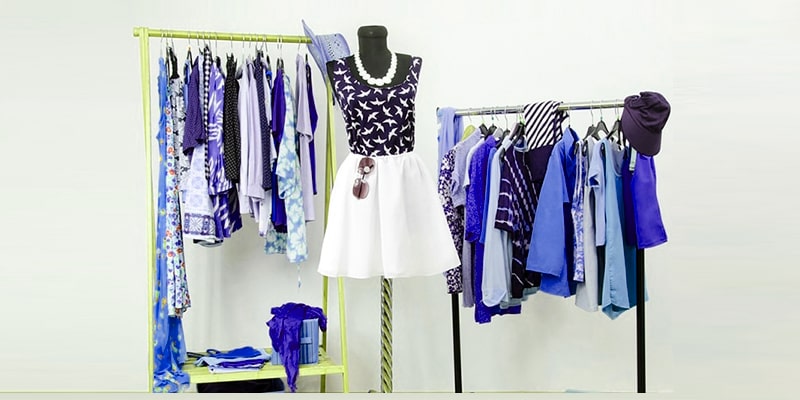 Arranging is the principal to derive an excellent shoot. The more time you invest in prior arranging clothing perfectly, it will save the post-processing editing time. Ironing your clothing is the basic step you must do. Before displaying the clothing, make sure it is wrinkle & dust free.
For extra security, brush the clothing as it should not contain small dust. Moreover, use a lint roller to remove dust, lint & spots from clothing. Keep ready your photography magic box to use all the necessary tools like pins & tape to arrange a complete arrangement of the clothing.
Set Up Your Studio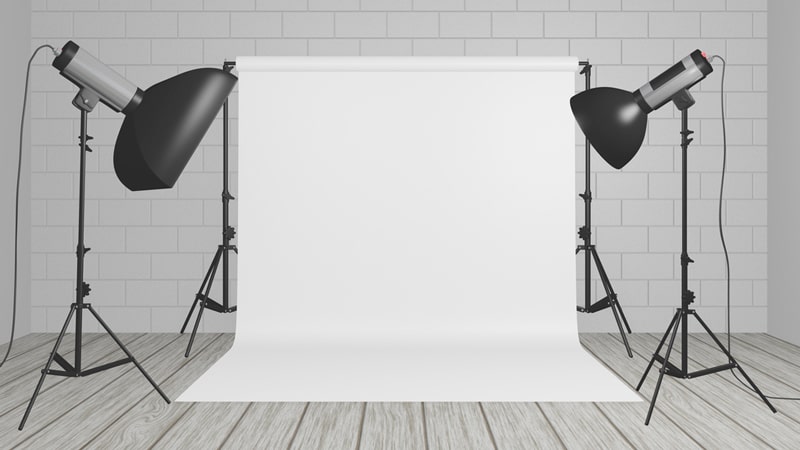 A proper setup of clothing studio is important to get a good shot. You can use your extra space area as a clothing studio. It's not the problem where you choose the place as you have the right camera & equipment. I just need to arrange it in the correct way. Firstly, set the background props, then set the lighting & camera. Before starting the shot setting the light is important. You need to set light next to your camera or smartphone & make the direction to the Mannequin or model. It will be your key light. You choose a position that is far from the key light like a 45-50 degree angle from the model or Mannequin & set the fill light there. Finally, the third light can be placed in backdrops as a backlight or in between the Mannequin & backdrops.
According to the guidelines, set the camera, tripod & lighting & achieve the best shots.
Camera Settings
The three-factor of the camera must check before starting shooting that is Aperture, ISO & Shutter speed.
Aperture:
When it is clothing photography, it is best to shoot at high f/stop, between f/8 & f/10. It is the main technique to achieve a focused shot on clothing photos.
ISO:
The perfect ISO for clothing photography is between 400 & 800. It depends on the light source you apply. When you use artificial light, set your ISO between 400 & 600 that reduces the noise.
Shutter Speed:
Shutter speed is the process that determines how long you want to open your shutter. For clothing photography, the ideal shutter speed is 1/125.
Start Clothing Photo shot
Now you can jump on clothing product shooting.
Make sure you follow the steps & guidelines & set the camera & use a tripod on a stable surface. Place the Mannequin or model strategically at the center of the frame that can grab the attention. Take closer shots to highlight the features, adjust the tripod & optical zoom of your camera to get the best result.
If you want to refocus the object after each shutter, click the timer mode per 3second can be a good option for refocusing.
Try different angle shots to enlighten the details of the clothing. For each of the different parts like buttons, tags, zips, anything customers need to see you must take a close shot. The aim is to represent the dynamic view of a static image. So, all the angles that help to visualize your clothing must be captured.
Cloth Photo Editing to Attract Customers & Increase Sell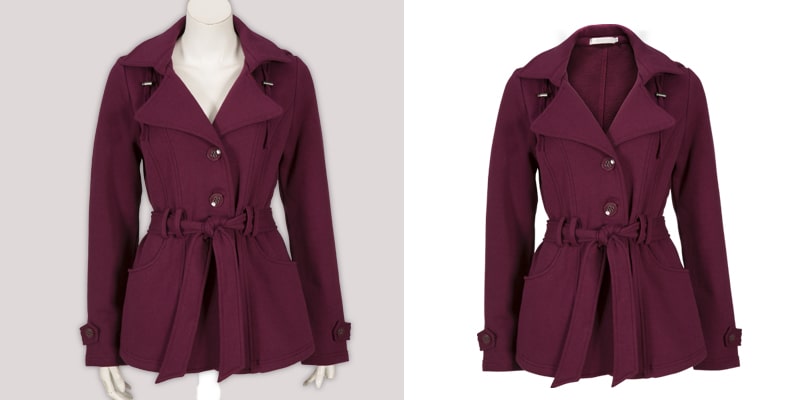 After taking the clothing photograph, it is time to edit your photo to amplify the beauty of your product. Post-production helps you to display the products in a beautiful way to your e-commerce site. You can choose the professional photo editing services provider, Clipping Path Center Inc. They can handle the alignment, adjust background, cropping, color correction, shadow creation to give your e-commerce product a realistic & vibe look. The expert retoucher ensures the consistency of your e-commerce clothing.
If you want to get an outstanding product photo, takes the ghost mannequin service from the Clipping path center Inc. It provides a human shape clothing look without a model. By representing the inner side of the clothing, it gives a more realistic view that is helpful for the customers.
Or you can become a master of the ghost mannequin effect following the 10 Steps to create a ghost mannequin effect in Photoshop easy tutorial.
Photo editing helps to save the money to hire a model or background props. Moreover, all kinds of imperfections can be removed by photo retouching. So, pick the budget-friendly high-quality retouching service provider CPC.
Photo editing helps you to get highly professional clothing images that increase your sales & bring fame to your e-Commerce store.
Conclusion on Photograph Clothing To Sell Online
Photography clothing is a pleasure & a lucrative thing. But to organize your website with amazing shots, you need dedication & passion.
My tips on how to photograph clothing can be the best guideline to start with clothing photography. You must invest hard work & be optimistic For getting the best results by applying my tips. Moreover, photography is a creative field, so don't forget to apply your own tricks & style.
Learn more:
How To Protect Photography Online and Take Action