One of the best and most essential parts of having a successful e-commerce business is whether it's on Etsy, eBay, Shopify, Amazon, or anything; you have to shoot great white background product photography. Environmental photos are vital as well. But having a crisp, clean product photograph is the pillar of brand promotion.
It will help you get sales by assisting customers in understanding what it is that they are buying from you. Mind it; people dredge up 80% of what they see and only 20% of what they read. So, the phase of using product photos cannot be ignored.
If you are not including your product images on your selling profile, then, for sure, you are going to lose some serious sale margins.
With this complete discussion, we will help you to learn why you need to consider this as a mandatory aspect and why it's important to succeed in e-commerce or any product business.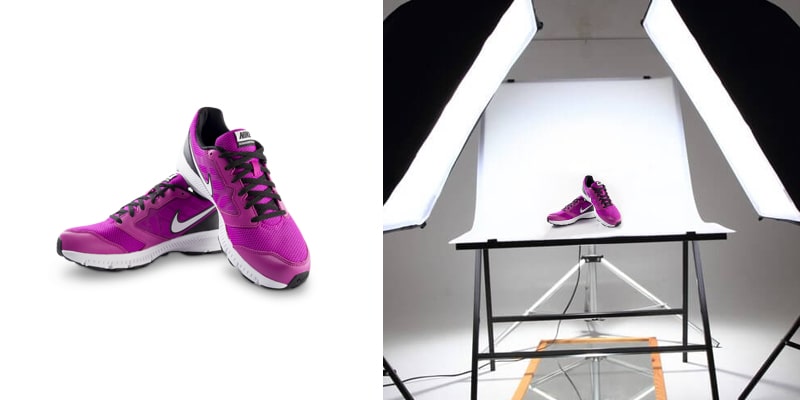 Advantages of Product Photography with White Background
There are so many advantages of product photography with white background. The editing will splendor much more if you can make proper photography. It doesn't mean you have to get a full-packed professional setup. Let's take a look at how you can shoot product photography in a budget-friendly way.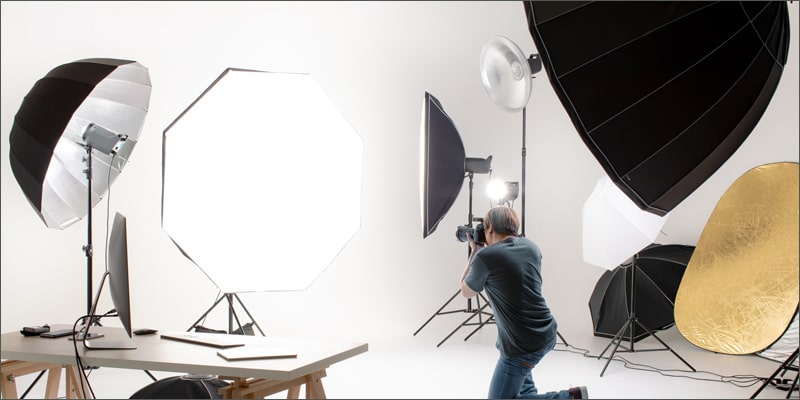 Well, the question remains the same for all the marketers or e-commerce entrepreneurs that why you should use a white background when shooting product photos. However, the reasons are pretty obvious. These are –
Easy to Edit
Since editing photos often required attention by brands, one can do quick editing if the product image is on a white background. You can change the background color or do brand-related background editing if required.
Detailed Product Demonstration
According to marketing experts, your target customers prefer to view a product image with proper detailing, as the first impression is the principal force behind a conversion.
The prime aspect of using a white background is viewers can get a complete and detailed glance at your product demo.
Campaign Acceptance on Multiple Channels
As an e-commerce business person, you want to spread your product marketing stunt on different platforms.
We should let you know that some of the significant product marketing and selling websites like Amazon emphasize more on product photos with white backgrounds or RGB (255,255,255).
Cost-efficient Product Showcasing
You don't require a big chunk of investment on a professional green screen set up to shoot your product or merchandise.
Any household cloths, fabrics, or papers can be used as a background. It's cheaper, easy to proceed. Hell yeah, that is all you want. Right?
Necessary Equipment for White Background Product Photography
Before jumping into the details of the photography process, you should organize the essential photography equipment.
Camera for White Background Photography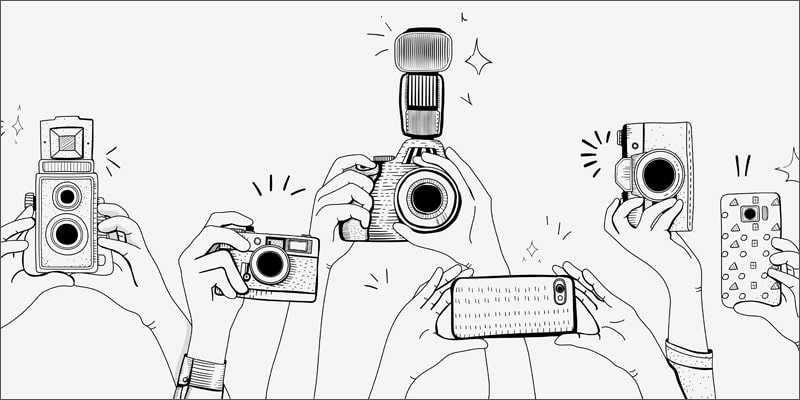 It's entirely possible to tackle photography with a smartphone if it has an excellent camera specification. For DIY photographers, we believe this is the most cost-efficient way to capture product photos. Here are some of the best camera phones for product photography.
Apple iPhone 7
Samsung Galaxy S8
Samsung Galaxy Note 10+
Huawei P30 Pro
OnePlus 6
Google Pixel Series
LG G6
But if you have enough bucks to invest in a DSLR or in a professional photographer, it's always appreciated.
Tripod for Camera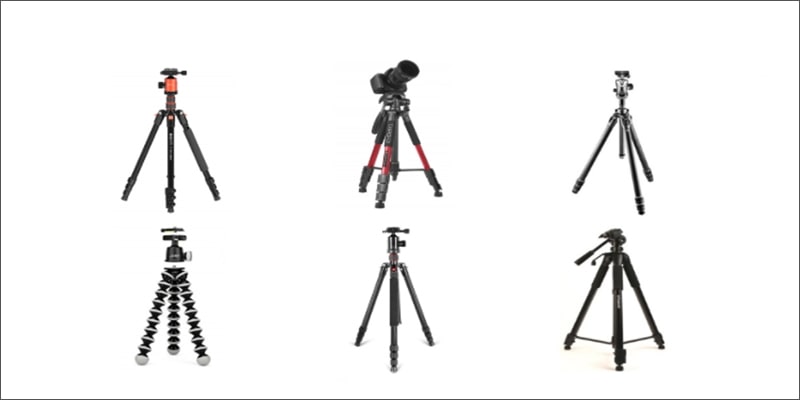 Generally, the tripod holds the camera or smartphone in the right position. It's necessary to have a tripod because, in product photography, you cannot rely on your hands as they always shake. Therefore, chances of getting blur photo or wrong focus point will appear on your output image.
Furthermore, the undeniable stuff you need is the white background material. You can utilize a white fabric like a window curtain, white wall as your background. Also, you can get pieces of white poster board from your local store only for 50 cents. Whatever you are going to use, make sure it's a bigger size than your object.
Lights for Shooting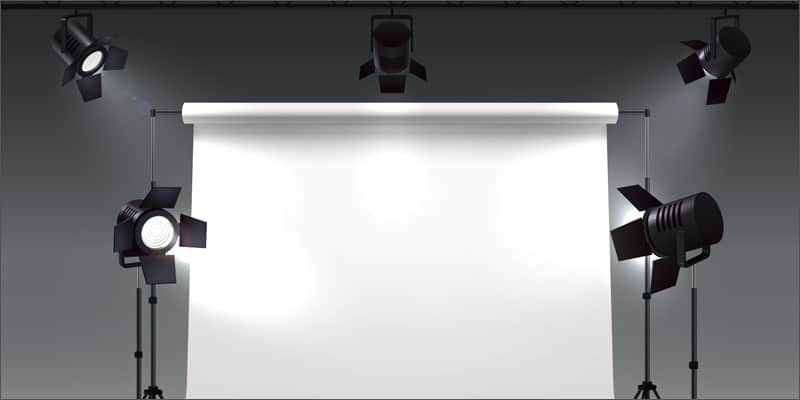 You can consider both flash and regular bulbs to lighten up the object and background. Usually, 100 watts of bulbs are enough to tackle the situation. You can also watch some tutorials on Youtube to learn how to make DIY lights for photography.
Table for Shooting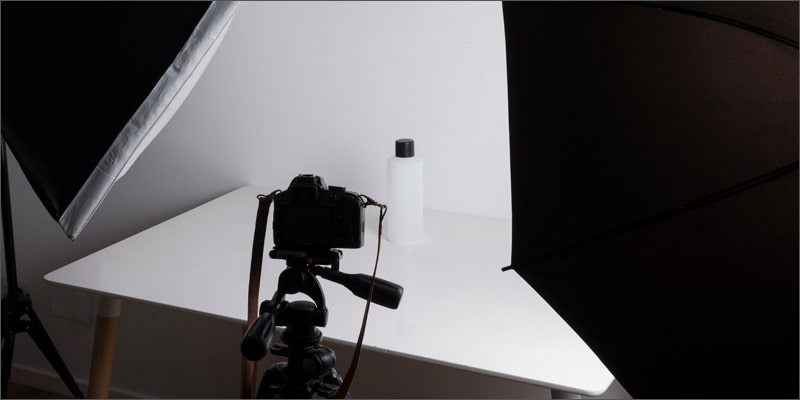 The shooting table is the place where your product will stand or lie down as a model. If the background is formed with a mounting paper studio and you have a toy as a product, then using a shooting table is the best way to frame a scene.
Reflector to Optimize Unnecessary Shadows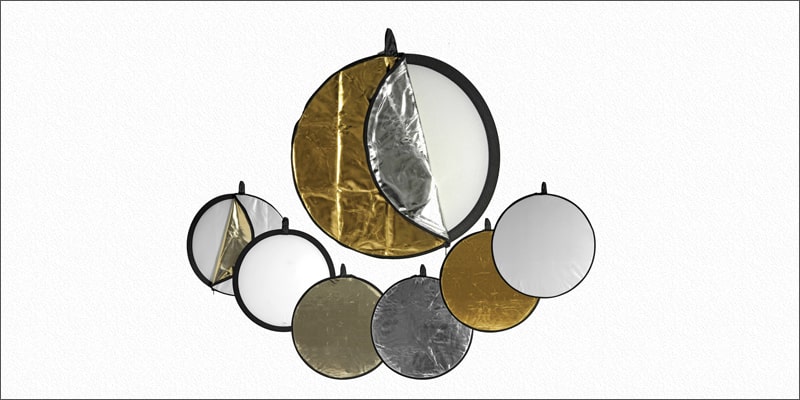 Depending on the lights and captured results, you may consider using a reflector. Reflectors are used in photography setups to optimize unnecessary shadows from the frame.
Lighting Setup for Product Photography with White Background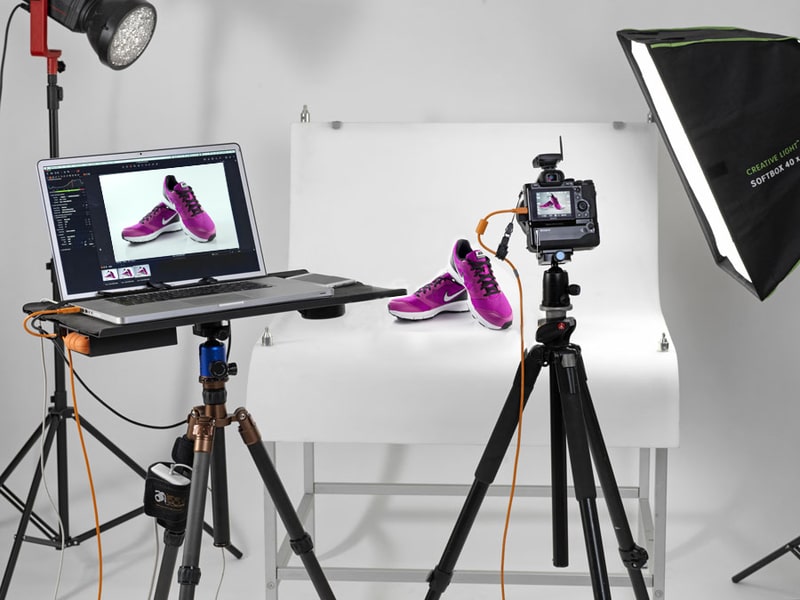 For white background product photography, we will show 3 methods today. You can go forward with any of these as your preparations.
Setting Up Flash Lights
Ideally, your flashlight will have an umbrella on it. The flash could be mounted on the camera or right at the point of it. For product photography or filming, you should ground it 2 feet away from the subject.
If you are using one light, which is common in this scenario, you must place your product 8 inches away from the background.
Now, it's important because we need that one light to illuminate both the product and the background.
Remember, if you have this light or the product too far away from the background, you are going to lose the background to gray. And that will defeat the purpose of what you want to achieve. Usually, the flash is set to 1/4 power, obviously, if you are using one.
When you capture a photo with this setup, you will see everything's fine, but there is a shadow showing off on the camera left side of the subject. It is because the light is coming from the camera right side.
There is a super easy fix for that. All that you need to do is take in the reflector and place it on the camera's left side. Make sure the reflector is not showing in the Image; keep it just out of the frame. And then prop it up with something.
Now, if you take a photo, you will see the shadow is completely eliminated by bouncing light back in on the subject.
Setting Up The Light Box
For setup number 2, you are going to need a lightbox. You can find it on Amazon in the different budget ranges.
Here, your light is positioned on the right side of the camera, pointing at diffusion material in the lightbox towards your subject. The camera settings and flash settings both are identical in this case.
When you take a photograph with this setup, there won't be any shadow.
Fortunately, it happens because your lightbox has a built-in bounce panel that is bouncing the light back in to fill in those shadow areas that we got from the first setup.
Utilizing The Natural Light
For this next setup, we are not using a flash. Instead, we are using two continuous lights. If you have a lightbox, you can do this by placing them inside the box.
Don't worry.
You don't need LED lights, as some professionals use. You can use clamp lights from your local hardware store or other lights that you can control the directionality of.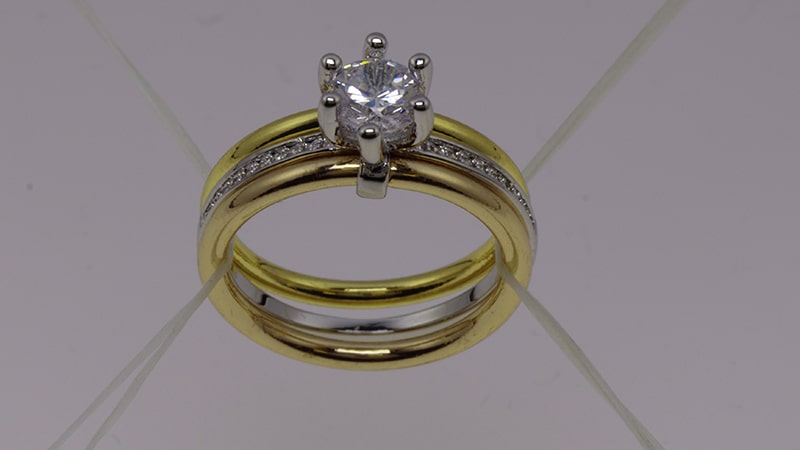 With that being said, this is how the complete setup will look like – two lights on two sides and in the middle of them, your camera. You have to put the subject very close to the background. In fact, try to put it at about 1.5 inches away from the background.
Then, your right and left cameras are both about 8 inches to 8.5 inches away from the subject.
Here, all the camera settings will remain the same without the sync speed. Change it to 250th of a second. To learn more about the camera settings, hover over the next section.
Camera Settings for Product Photography with White Background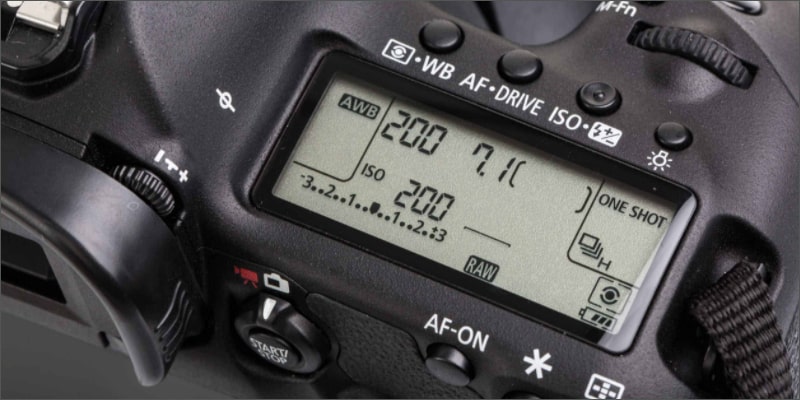 The basic camera setting you required for product photography is ISO 200, which is the lowest in some of the DSLRs. Use F7.1 to ensure your subject is fully in focus from front to back. We prefer using 160 seconds or the maximum sync speed available on your camera.
However, an important note here is that your camera settings will vary depending upon the lights you are using to illuminate your subject. So, what mandatory here is how you set up the subject, where it is in relationship to the background, and where those lights are?
7 Tips to Edit Product Photography in Photoshop with White Background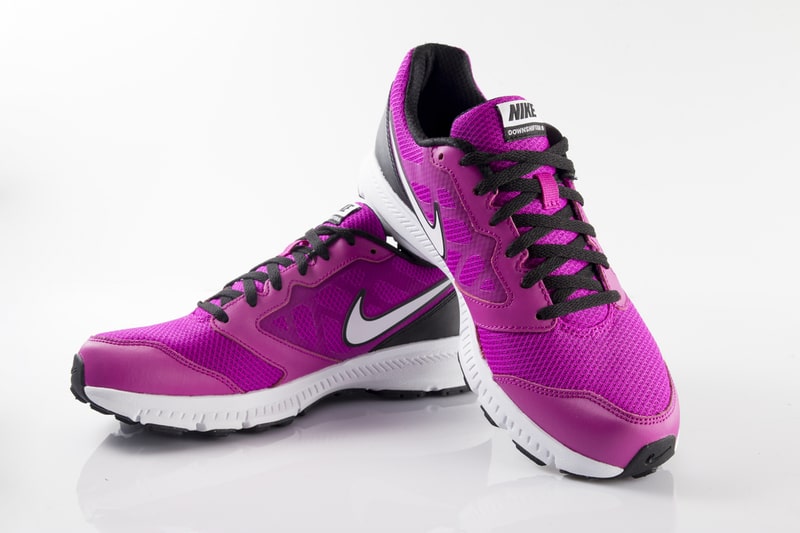 We are going to share the editing process from a firmer perspective of someone who already kind of knows Photoshop and has well versed in that software. And this is just to share with you an idea about the whole white background editing and making process with 7 simple tricks.
Tips 1: Using the Selection Tool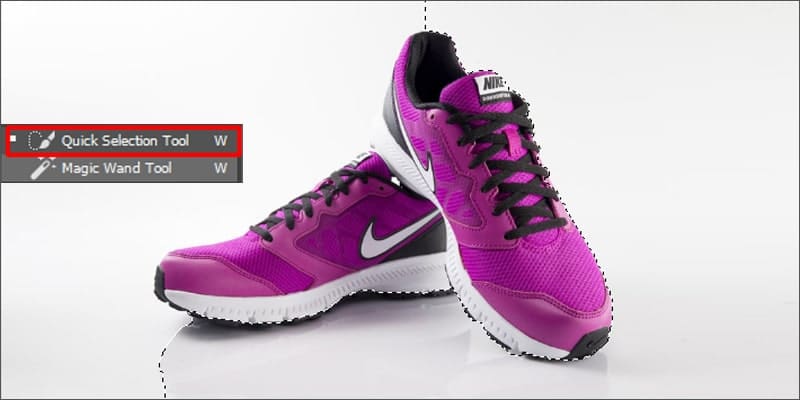 First, we open up the product photo in Photoshop that captured with a white background. Then, we will select the Selection Tool and then select the Image. Here you will see there is an extra unnecessary area around the picture. So, select the Minus Selection Tool and select the extra area. When selection is complete, then press the Delete key, select the White option, and press Ok.
Tips 2: Using the Magic Wand Tool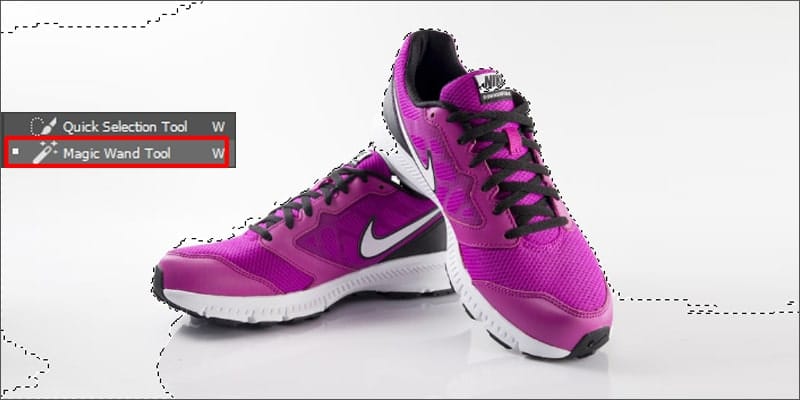 For the next trick, we are going to use the Magic Wand tool. Click on the icon from the left bar and then select the Image. Follow the same process as the first trick. Now, we will click on the Select option, click Modify, and select Features at 0.3 pixels. It is necessary to get a smooth round area. Click on Done. Press the Delete key to open the Fill popup window. Select the White option from the Context part and click on Ok.
Tips 3: Use Curves to Modify White Background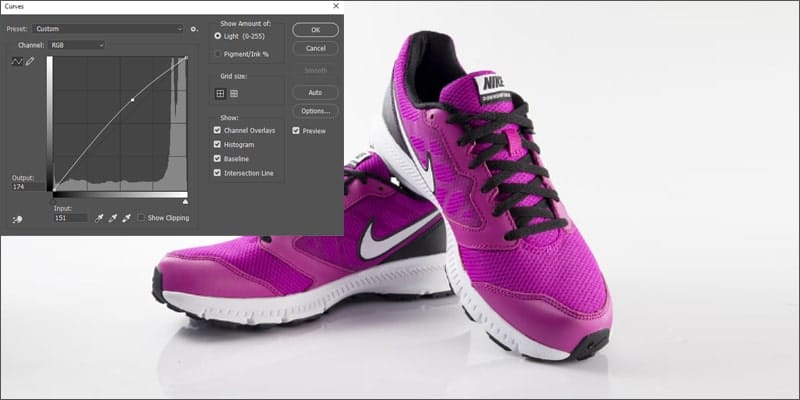 Go to Image from the upper panel and click on Adjustments. There select Curves. You can use Ctrl + M as a shortcut also. In the popup up window, select the third eye drop icon and click on the white background parts of the image multiple times. Change the input value according to your satisfaction and click on Ok.
Tips 4: Use Levels to Adjust White Background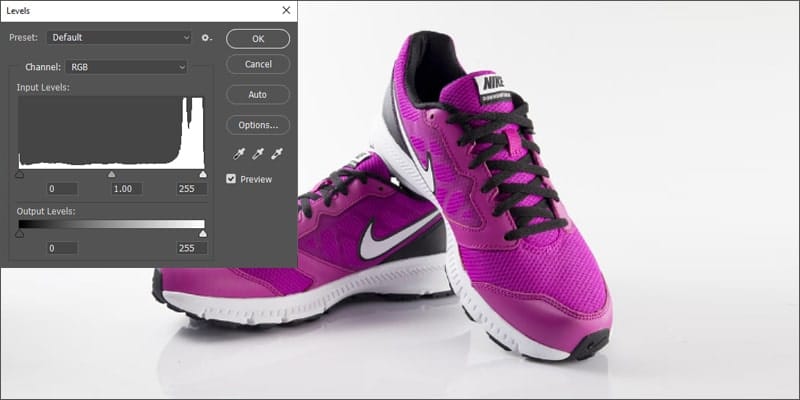 Just like before, click on the Image> Adjustment and select Levels this time. Alternatively, you can use Ctrl + L also for a quick jump. Select the third eye drop icon and click on the white background of your product image. Change the Input Levels as needed and click on Ok.
Tips 5: Replace Colors to Edit White Background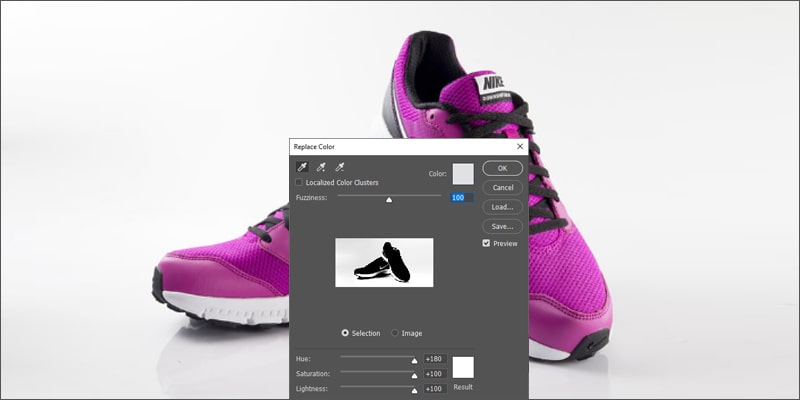 In the fifth trick, we will jump onto the Image again. Then click on Adjustments and select Replace Colors. You will see a popup window will appear. There, click on the Plus Eyedropper tool and click on the desired area. Use it just like a brush to remove the shadow that you can see in the preview. Then select Lightness to 100% and press Ok.
Tips 6: Rectangular Marquee Tool to Adjust Background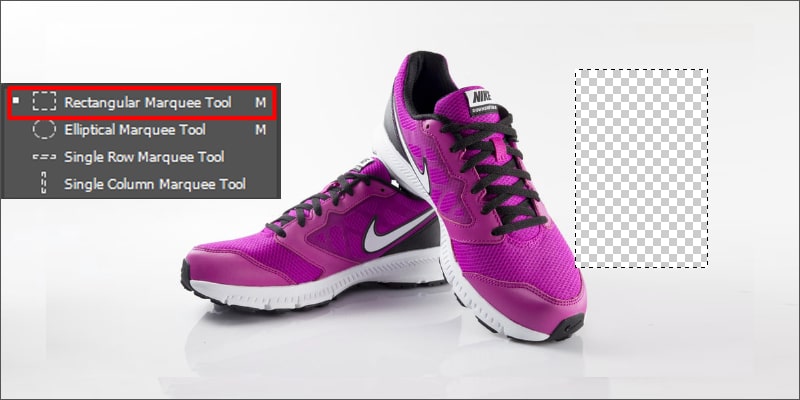 We can find the tool again in the left toolbar section. After picking the tool, select the background area of the product image. Then click on the Select option and select the Similar option. Click on different areas multiple times. And then, press the Delete key to open the Fill window. There again, select the White option and click on Ok.
Tips 7: Pen Tool to Edit Background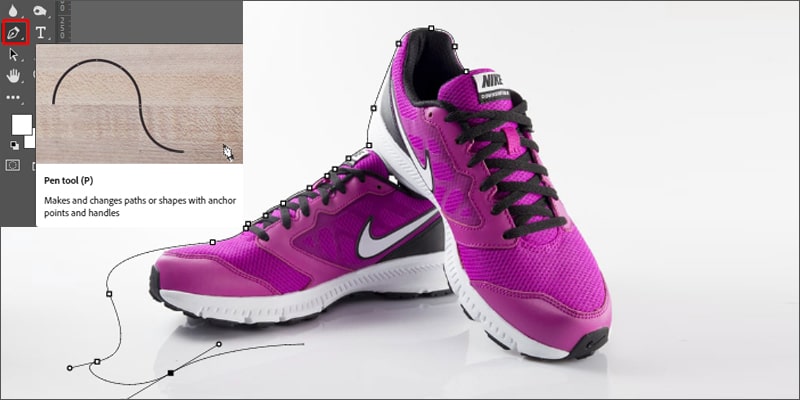 In the final trick, we will use the Pen tool (this technique is known as clipping path service). You can find the tool in the left toolbar section. Now, mark the main subject body part first. If you are done with marking, do right-click on the mouse, and from the popup, select on Make Selection option. Change the Feature Radius amount to .5 pixels and click on Ok.
Well, these are the 7 tricks for product photography on a white background in Photoshop. If you can follow all of the tricks properly, you can easily blow up your product image white background. Though ultimately, professional touch requires some extra effort.
Why You Need a Professional Product Photo Editing Service
We have said before that anyone could start editing their own product photos. But the matter of fact is we believe everyone has their own job to perform – a marketer should focus on marketing, and a designer should not enter his nose in that business.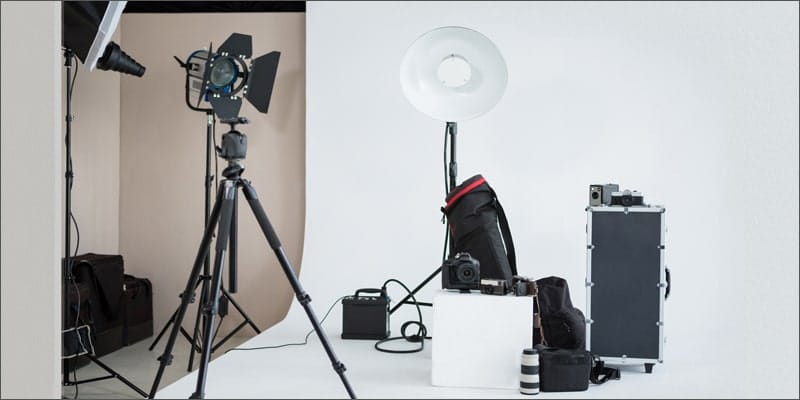 As you are the ambassador of your business, you should only focus on the margins. We are here to tackle any of your product presentation need. With our nearly decade of editing experience, we know how to express your message through your product photos.
So, reach out to us if you want to eradicate the hassle of the objective to edit white background product photography. We will get back to you with our quotes that will suit your budget, for sure. And don't forget, 100% revision support is always our commitment to start.
Learn more:
10 Best Photoshop Photo Editing Services for Photographers
How To Photograph Clothing To Sell Online