In the age of the Internet, People are involving with e-commerce because it's easy to order your product from anywhere and save your time from transportation. So now every retailer wants to shift its business to e-commerce. Here, is the best professional product photography tips.
Besides, when you have an e-commerce store then you should aware of the importance of product photography. Because human purchasing decisions are based on visuals.
'A good face is the best letter of recommendation".
– Queen Elizabeth (I)
How to Become a Successful Product Photographer
The process involves study and patience along with hard work. Besides, taking pictures will not address your success. Instead, smart workflow and proper planning can ease the hard way.
Now then, if you obtain a customer, you need to deliver quality photos. In that way, editing during the post-production period is an essential part.
However, product photo editing is troublesome and costly. Moreover, it is a time-consuming task. But, you can compress the cost by using the right tools and equipment.
Later, in this article, we will show you how…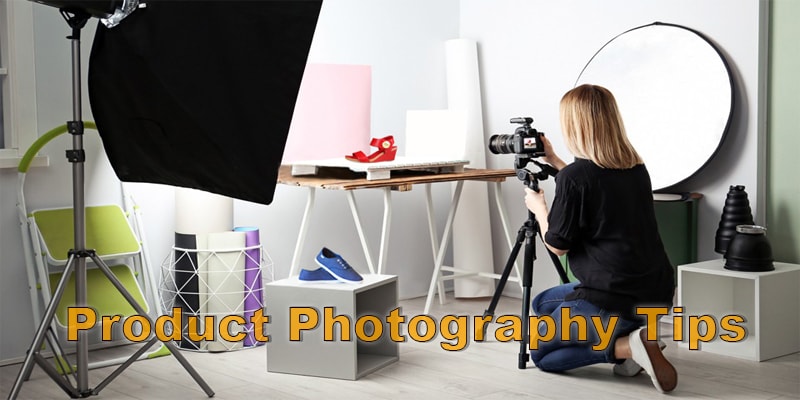 What is Product Photography?
Product photography is a specific section of photography, which involves taking product photos in order to represent them in the advertisement or online stores.
Though it is demandable, it is not simple. Creating a photo that attracts customer's eyes is requires diligence and experience. Especially, for e-commerce websites like Amazon or eBay, it creates additional competition for every product.
So, these tips below will get handy. Expressing that, the cost minimization process can be helped by following these simple product photography tips.
Product Photography Tips for Beginners
That is why the visualization of a product is more important online because people could not touch or feel the object in their hands. The customer has to order their product only seeing it and that is why the retailer has to present his product by using images and some descriptions.
In a nutshell, we can say that customers cannot touch the product in person and retailers need to present a photo of the product to earn the impression of the customer.
If you are a rookie of e-commerce business you need to know the e-commerce product photography tips-
Choosing a Suitable Background
This is the first and most important product photography tips. A suitable Background is preferable for your product. Most of the e-commerce site uses a white background for their product because it is appropriate to attract consumers' attention. But you can use the black background and bring a different outlook to the product. You should use background light in order to highlight the product.
Placing of the Product
When you want to take a photograph of your product you need to think about the position and placing. Because there are different shapes and kinds of products. So, you need to match the shape and size of the product and take a photo of these products.
Camera Tips: Start Without Broke
For a great photo, you don't need expensive equipment. Canon 5D is great but it may not be affordable for all. So, you can start your product photography using your smartphones. Because now most of the smartphones have a built-in camera. These are capable of taking a high-quality image. But if you need more detail of a photo you can buy a mid-range digital-single-lens-camera DSLR.
These cameras give you more options and control over your photography. You can adjust white balance, focus, frame rate, shutter speed. You can use an additional lens for these cameras. So whatever camera you use you need to stable in the time of photography. You can use a tripod for a better-looking image. The image needs to be sharp and clear.
Use Standard Lens: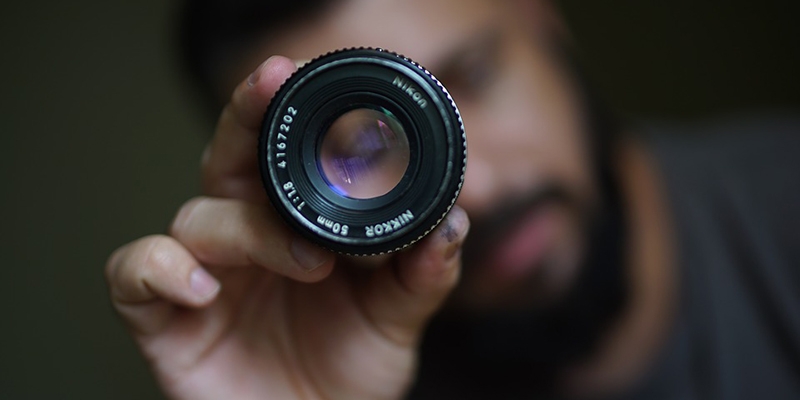 A standard lens is handier than a wide-angle lens. The wide-angle lances may destroy the theme. While a standard lens helps to bloom the original state of a product.
Here, the popular 50mm lens is the best choice. Because the experts suggest a focal length between 40mm and 58mm.
Think about Lighting
No, product photography tips ever complete without mentioning something about the light. Let,s start with a question.
Will There be many photographers who are not conscious of perfect lighting? Some photographers shoot in the sunlight, which may produce a wash out the image. Sometimes photographers capture the image leaving the sun behind. Moreover, they use hard light and soft light adversely.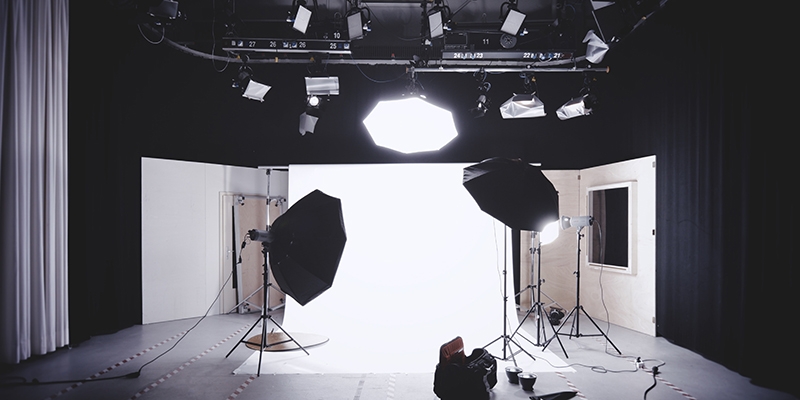 Insufficient indoor lighting also another reason for poor photographs.
Artificial Light vs. Natural Light
Well, which one you should use? Ultimately this comes down to your personal preference. Photo means light. As a photographer, you know the urgency of lighting.
The natural light is magnificent product shots, it is abundant, constant. In the case of product images, there are some products that have multiple bends and corners. Which makes the natural light inferior.
On the other hand, artificial light setup is costly. However, having a setup will ease the process. If you are comfortable with the artificial setup, always use a diffuser with artificial light.
Oversaturation
To make the product image colorful sometimes we magnify the color of the image. Which makes the image unrealistic and unpleasant. Customers may skip these images because of oversaturation.
Noise control
In photography shaking is known as noise. Noise can make an image rough and vague. The poorly skilled photographer may do excessive editing and increase the noise.
Sharpness Control
To minimize the noise sharpness control is mandatory. Moreover, some photographers do excessive sharpening due to less expertise and experience. As a result, they spoil the photo and the product of the photo looks unappealing.
Idea Sells the Product
Peoples buy the idea and the history behind the product. So, experiment with the subject in order to create something excellent. You can develop your ideas by simply asking this, How much more satisfying life can be with a product, or how meaningful the product is to a particular case.
Pay Extra Attention to Reflections
A bad reflection showcases unprofessionalism. Besides, to increase the chance to create doubt in people's minds. However, the best solution is to either obtain a pro reflection or carry it in the image or remove the reflection completely.
Don't afraid to Shoot with Different Camera Angles
Sticking with different camera angles is beneficial. Also, it influences the story. If you are taking images using natural light, be watchful when picking the angle. In addition, take multiple shots from a different angle.
Promote the Details
This is the most important thing to do while packshot product photography. Displaying the details clear the drought in people's minds. However, this can be problematic because of shaking hands or products. In such, circumstances use a tripod and a solid surface to host the product.
Follow the Product Photo Specifications
The last but not the least important is following the product in the specification for uploading a photo on Amazon and eBay. Listing a product will require at least a high-quality image as they have suggested.
I hope, all the above product photography tips will help you to capture more engaging images.
You may read:
Ultimate Guide To White Background Product Photography
How To Photograph Clothing To Sell Online
How To Protect Photography Online and Take Action
Post-Processing Product Photography
After taking the photo of a product image editing is an important and necessary task. To make the product more vibrant and vivid to the customer through editing. After shooting a product, raw images are produced. But these raw images get a more vibrant appearance after editing. There are various tools and software available to edit these photos. Adobe Photoshop. Illustrator, Lightroom, Paint.net, Photoscape, Snapseed, etc. Moreover, to get the best editing result you need professional and experienced editors are needed.
Importance of Shadow
E-commerce products need a vibrant and vivid look to attract customers. Adding some shadow can improve the image quality and attract customers.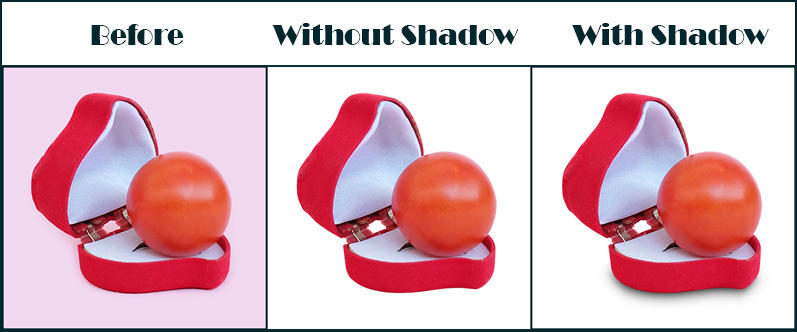 Shadow results: Before(left) and after without shadow(middle), with shadow (right).
With the help of photo editing tools such as Adobe Photoshop, you can drop shadow, original shadow, and reflect the shadow. In addition, shadow making would increase the depth of the product image and attract the targeted customers.
Color Balancing and Switching
In an online site, your product image color should be accurate to the original color. You need to understand the matching of color to the product if you choose the proper color for your proper product it would help you to generate more sales.
Color not only create a desire in customers mind but also earn trust and loyalty. You can adjust your color in any editing tools. In photoshop you can do this after shooting the product's image.
Brightness and Contrast Fixing
Brightness and contrast have a great impact on e-commerce product photos. After taking the photo, it may be dark or too bright. Adobe Photoshop gives a solution to adjust brightness and color.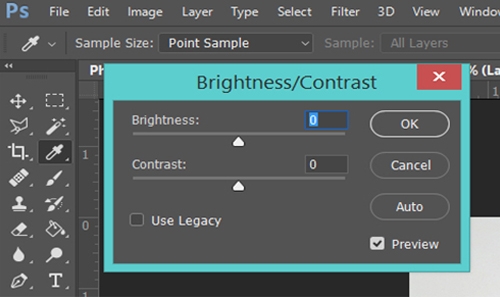 Product Background Remove
When you are using the adobe photoshop pen tool is a helpful tool. This tool gives you the highest utilization of editing. You can remove the background by using this tool. A clipping path is one of the methods for Background removal.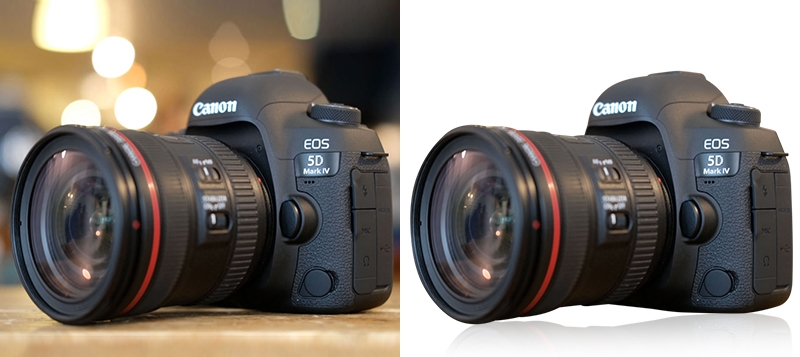 When you separate background from your photo or the specific products it called Background Removal. The main reason for removing the background to provide a simple look and give some highlights to the subject of the photo. This technique is widely used in e-commerce websites. It is essential to remove the background of the product and put the subject on a white background.
Besides that, a product photo needs photo retouching, color correction, and optimization according to the website requirement.
Final Words on Product Photography & Post-Processing Tips
When you sell your product on eBay or Amazon or any third-party websites, you need to use the Background replacement technique. Two tools that use to separate background is called a clipping path and advance photoshop masking. These tools give product photos more appealing and target more customers on e-commerce websites.
Last, of all, use every tip to apply your product photography. You would see the result when your e-commerce store more presentable and appealing to the customer. Gradually your business would improve if you can attract more customers by changing your product photography and presentation. If you like our Processional Product Photography Tips, please share this article with your friends, However, if you have any questions please let us know- by commenting below.