Professional Photo Restoration Service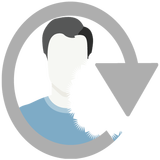 Photo Restoration helps to restore old photos. Do you have an old, physical photograph that' has ravaged by time, children, or pets? Have your photographs faded, preventing you from sharing your favorite memories with others? CPC can help! We're committed to making sure every project we take on gets done right. Our photo restoration service is no exception. We can take scans of your old photographs and turn back the clock, allowing you to share your favorite memories with new generations in both digital and print formats.
Photo Restoration Service at Clipping Path Center Inc.
Photo Restoration Service Examples
Photo Restoration Can Work Magic
CPC's team of trained professional photo retoucher can make your old pictures look better than you might imagine. While we're old hats at doing things like color correction, photo enhancement, stitching together torn photographs and clean up dust and scratches, we can also undertake daunting tasks like repairing damage caused by mold, fire, and hungry household members. The sum of these edits is incredible. Your photographs won't just be restored to their former state — they'll benefit from advances in image processing and be more precise and more vibrant than ever.
Photo Restoration Scope
Our photo retoucher team utilizes the latest technology and processes in our editing work. It allows us to overcome some of the most daunting kinds of damage and restore your photo to working order. Still, there are limits to what we can do. We can't recover parts of your image you don't have. If large portions of your photos are missing entirely or destroyed, we are limited in what we can do to restore your photograph. We're happy to try to synthesize segments from other source photos you provide — but it won't be the original picture.
Here are some of the types of damage we can restore:
Torn photos (as long as you have most of the pieces!)
Mold and burn damage
Water damage
Fading
Wrinkles
Dust and scratches
Here are some things we CAN'T restore:
Missing or destroyed pieces of your photo with no references
Extensive surface damage, covering most or all of your photograph
Resolution beyond the scans you provide (we can't make your pictures any more significant than you send them!)
Objects that are out of frame
Take Advantage of Modern Photo  Editing
We automatically subject your image to careful color balancing. Because of this, your old photographs will come back looking better and brighter than ever. Our color correction pass can fix contrast issues, poor lighting and subtly shift the mood of a picture. These improvements will make your projects sure to impress even the staunchest critic!
Quality Guarantee
We are committed to doing what it takes to get each project done right. Our staff will carefully go over your photo by hand and make any necessary adjustments. We're sure to preserve both the tone and subject of your project as we make our edits. We pride ourselves on performing 'invisible' fixes wherever we can, ensuring that your photograph looks as natural as possible. You'll be able to sit your restored photograph in any scrapbook or image gallery without it looking edited or out of place.
Our some other essential Image Editing Services are Image Enhancement, Photo Retouching, Clipping Mask, Color Correction, Image Manipulation, Clipping Path and Background Removing.
Don't Wait!
Your photographs aren't going to look any better than they do today. Scan them before it's too late! CPC is happy to help you to restore any damaged pictures in your collection, ensuring that your memories remain as bright and beautiful as they were when you first experienced them. In the immortal words of Bob Dylan, "Take care of your memories, for you cannot relive them."
HURRY UP AND GET A FREE TRIAL
STILL THINKING,
Test Our Fantastic Photo Restoration Service?
(UP TO 02 IMAGE)