Clipping Path Service

from Photoshop Experts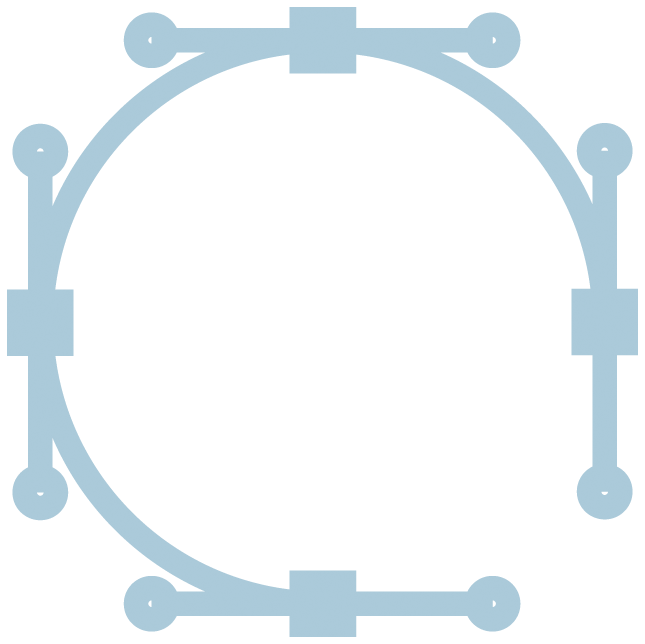 If you have images to retouch, reimagine or improve, our clipping path experts are here to help. Clipping Path Center is an acclaimed image-editing powerhouse, with satisfied clientele across the globe.

We specialize in delivering beautifully rendered images in the ideal color scheme for your needs. Whether you're seeking flawless e-commerce images, business photos for branded campaigns, stunning family photographs or anything in between; our team of designers is here to deliver the results you're looking for. Our clipping path services can be coupled with a variety of image masking, deep etching, and photo manipulation services to bring out the best in your photos.
What is Clipping Path?
Clipping path is the vector shape that forms the edge of your subject. The simple definition of a clipping path– is something like an outline and gives you the editorial control you need to place your product or model in the backdrop of your choice.  If you need the focal point of an image removed from its background, you'll need a clipping path expert to cut it away from the background. Whether you're seeking:
A plain background that highlights product features
A life-like example of your product in action,
Or a cut-out of your product or model with no background for future use,
A carefully placed clipping path is the first step along your journey to beautiful graphics!
Advanced photo editing tools like Photoshop, InDesign, and Illustrator give professional designers the opportunity to carefully extract them from their background, but not all clipping path services are created equal. It takes tremendous skill to create a high-quality image clipping that won't cut into or distort your image when you publish it… That's where we come in. 
What Industries can Benefit from a Clipping Path Service?
A clipping path service can make a tremendous difference in conversions and sales in a variety of online and offline businesses.  If you need the subject of an image manipulated, separated, emphasized, de-emphasized or altogether removed from its original backdrop, you need a path to define its silhouette first. From there, a virtually limitless number of graphic design possibilities come forth.
In today's digital economy, images are key. When it comes to e-commerce, advertising, marketing, brick-and-mortar commerce, social media, and publishing industries, they can make the difference between a desirable product and an undesirable one– and a cheap, poorly made path is a rookie mistake that can ruin your professionalism. There are thousands of unique applications for our photo clipping service, many of which we offer in addition. Wherever an image is needed, clipping path services can take it to the next level– serving high-quality versatility for a lifetime of unique designs.
The industries our clipping path service can work with:
Ecommerce Shops
Amazon, eBay, Etsy, and Other Online Store Vendors
Special-Order Product Catalogues
Publishing Houses & Magazines
Home Services Companies
Print Advertising Agencies
Real Estate Agents
Logo Designers
And more!
Why Choose Clipping Path Center Inc.?
CPC is the best clipping and image editing services, provider from the last decades. We are offering hassle-free, cost-efficient and world-class. We believe in quality and customer satisfaction. Hence, you take a free trial to judge quality. 
100 % Hand Made Clipping Paths.
High-Quality Paths
100% Pixel Perfect Guaranteed.
3 Steps Quality Check
Check Quality and Get a Free Quote Before Submitting Order.
Cheap Price Guaranteed
24/7 Friendly Customer Support
Rush Delivery Assurance If Needed 
Quick Turnaround Time
100% Money Back Guaranteed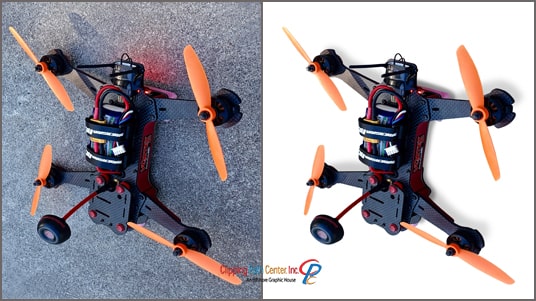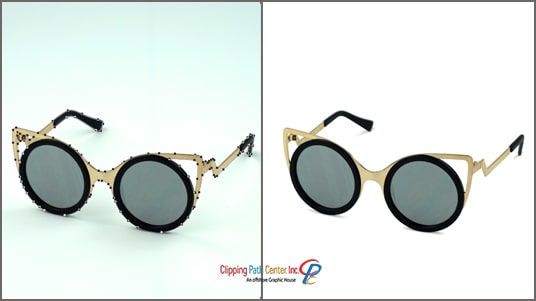 Clipping Path in Photoshop and Beyond

A clipping path in Photoshop gives your business a unique opportunity to refine your brand and make your product or service stands out. With a quality clipping mask service, you can endlessly customize all of your images without having to worry about losing the integrity and proportions of the original photographs.
With our clipping path service, you'll be able to alter, remove, or completely replace the backdrop of your photo, or even a portion of the backdrop. This gives you the flexibility to design versatile and inspired product graphics for use in print and across the web.
Designers and firms with extensive experience in Photoshop will find our Photoshop clipping path services a simple, easy way to optimize the design experience. Chances are, our team of dedicated clipping path experts can create custom paths faster than individual designers, giving your agency or company more time to design the graphics that matter most.
Clipping Path InDesign Professionals
We believe every product online today should have quality-clipping paths ready for future designs.  This is especially true if you plan to promote your product or service later! No matter what your business, you'll likely need print promotions, and InDesign is the ideal platform for the job. Adobe InDesign, like Photoshop, is critical in a variety of graphic design applications, especially for building layouts and customizing colors and layers for print materials like posters, magazines and billboards. You'll definitely need clipping masks to start.
Clipping Path in InDesign, much like Photoshop, requires a rigorous eye for detail and a meticulous hand to ensure an effective design for editorial images. Luckily, the platforms complement each other and it is relatively easy to customize images and transfer effects between the two, provided the clipping paths are designed and saved properly from Photoshop.
Clipping paths built-in Photoshop will automatically be detected by InDesign's interface once an image is uploaded, giving you the freedom to add or subtract parts of your image, manipulate masks and channels, and breathe life into any given InDesign project.
Clipping Path Illustrator Services
When most people think about clipping paths they think about the clipping path in Photoshop, but it is just as critical in Illustrator projects, if not more so.  Vector images for graphic designers– whether they are made digitally or manually, require precision clipping paths.
This is especially useful for anyone creating a combination of manually drawn and photographic elements. Clipping paths allow you to remove the subject or several subjects of an image and manipulate them as individual cutouts in Illustrator design.  Tight, well-made clipping paths are the key difference between an uninspired, unconvincing illustration and a standout, professional result.
Let our team of clipping mask experts can take the stress out of your illustrator projects by creating custom clipping paths for future masking. With our clipping and masking professionals at your side, your hand-drawn illustrations and graphics are sure to draw attention and communicate your brand story with greater effectiveness.
Clipping Path Asia: Outsourcing to Cut Costs, Not Quality
Many business owners, photographers, and dedicated hobbyists seek clipping path Asian firms like ours in order to save money. With an unparalleled skillset and a wide variety of design options, our high-performing design team is capable of generating incredible savings, without compromising on the quality of the end result.
In our digital age and global economy, outsourcing your images gives you the opportunity to produce high-end photos that buyers love, without overextending your ecommerce or marketing budget.  Clipping path Asia services are becoming an increasingly popular way to reduce design budgets around the world.
Finding the Right Clipping Path Specialist
The perfect clipping path specialist is armed with the best tools of the trade and advanced design-industry knowledge. You should always look for clipping path experts that offer exemplary design portfolios, fast turn-around time and fair pricing. Our team is dedicated to delivering quality work with refined edges that effortlessly and seamlessly integrate into a variety of backgrounds.
When you're looking for a clipping path specialist, you should also make sure they offer other advanced design services. This is a marker of excellence and a key indicator of the quality the experts offer. The leading-edge designers on staff at CPC prioritize our customers by adding value to your images, giving you flexible design options at an affordable price.
As a savvy business owner, you should expect nothing less. You can browse samples of our work and explore it for yourself. You'll instantly see notice our eye for detail and exceptional command of the Photoshop platform. You can rest assured that we'll provide the clipping paths you need to build extraordinary graphics.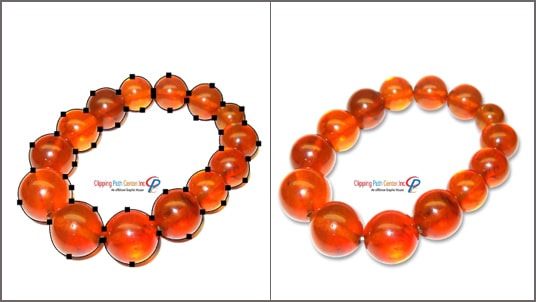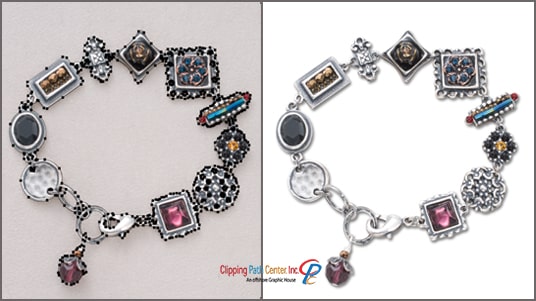 Clipping Path India Experts
Our clipping path India experts are no ordinary designers. We offer a full range of top-quality design services targeted at the clipping path needs of every industry. Our talented team works across the globe to deliver smooth and faultless image clipping for businesses across the globe. Our skilled employees transcend borders and nationalities with the common thread of quality design.
From the moment you explore our pricing and discover our effective techniques, you'll understand why so many companies and individuals have trusted our clipping path India experts for their clipping mask and clipping set needs. No matter how detailed the edges of your image, we can help you create the perfect clipping mask. From finely detailed jewelry photos to clothes, our photo clipping experts have the experience necessary to handle your needs.
A Clipping Path Company with Integrity
Your time and your budget are as important to us as they are to you. That's why our clipping path company dedicates a fully trained and experienced team to your image editing efforts. Whether you just need an image clipping service, or a background removal or additional editing, we're here to make sure you're happy with the end result. We're proud of the level of detail and precision with which we create our clipping paths, and we're certain you will be too.
Making a Clipping Path in Photoshop That (Literally) Stands Out
The process of making a clipping path in Photoshop probably sounds easier than it is. When you create a 2-dimensional outline of a 2-dimensional photo of a 3-dimensional product, a lot can get lost in translation!
Because photos are pixelated as you zoom in closer and closer, edges and curves without stark contrast are often too complex for the Magic Wand tool to detect. In fact, most photographs are impossible to successfully clip using Adobe's automated tools. Fortunately, our photo clipping experts specialize in building unique and transferrable paths for your cutout images– even seemingly complex ones.
Luckily, our tools and training are designed to combat that dissonance, to reveal a natural-looking, life-like and transferrable representation of your product, illustration or graphic.
Our professional clipping path service uses hard and soft edges (sometimes called aliased or anti-aliased, respectively), and compound pathsto get the best possible rendition for your image, depending on the way you'd like to use it. Hard edges are a crisp and defined 2-D slice of your photo, and soft edges are slightly blurred along areas with blurred, undefined, or inherently fuzzy edges.
Depending on the type of image you're looking for, edge softness and compound paths can increase the scope of your design opportunities. These complex clipping path techniques are especially important with rounded subjects and subjects with complex textures, resulting in a seamless and professional finish that you can easily transfer to new backdrops.
Clipping Path Service Provider Tools and Techniques
As a high-quality clipping path service provider with a dedication to excellence, we incorporate some of the best tools in our work.  Depending on the image, your personal instructions, and the unique requirements of your program, our clipping path service providers use tools like: quality digital design pens, premier graphics software, anchor point tool, convert point tool, and the anti-aliasing technique mentioned earlier.
All of our clipping path tools and techniques work in tandem with manual and software-driven techniques like Beziér clipping and offset curves and to create winning silhouettes and flawless clipping paths for use in all your future graphics. Our primary clipping path services can include:
Clipping path cuts and framing
Hand-drawn clipping paths, also known as deep masking with advanced pen tools
Clipping path edge manipulation for complex silhouettes
Vector paths for use in multiple graphic design platforms
Custom-cut clipping paths through multiple layers
Additional clipping masks and layer masking services
A full range of additional photo enhancement and image design services.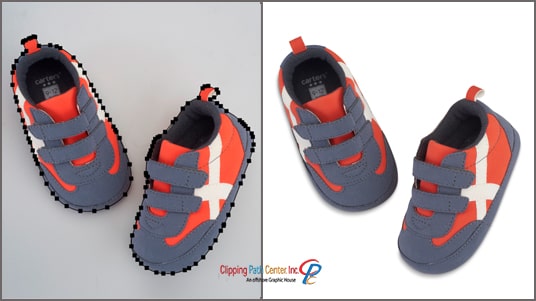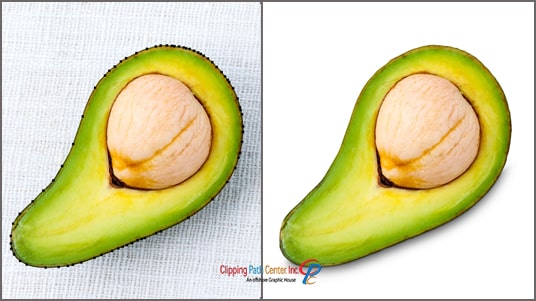 Clipping Path Service in USA
U.S. based companies that need a high volume of graphics for their designs shouldn't have to overload their in-house or local graphic designers with clipping path tasks. Our experienced professionals can help you alleviate their workload and reduce overhead costs, so they can focus on building beautiful content for your promotional needs.
A clipping path service in USA can be costly, which is why so many people choose CPC as a cost-efficient alternative abroad. A clipping path NYC expert such as a graphic designer based in New York City makes an average of $63,000.00 annually according to Glassdoor.com, which makes for a hefty $30 per hour rate.
Considering the time and patience it may take to develop a quality-image clipping, this may cost your business hundreds if not thousands of dollars in lost time over the course of a year. Outsourcing your clipping path needs to a company like CPC a much more economical solution for your design needs.
Our staff speaks and understands the English language fluently, so you can rest assured your instructions are heard.
Clipping Path Service in UK
Businesses and photography hobbyists in the United Kingdom face a very similar predicament to those in New York. In fact, many companies in the UK are worse off in terms of freelance rates. Unlike outsourced graphics experts, a designer in the UK may charge as much as 27.50 euros per hour, according to The Freelance Club, a popular freelancing resource in the UK.
A single path may take 10 minutes or more to complete for a thoroughly trained designer, this means that you'll only receive 6-7 images for a 27.50-euro fee, at best. Now consider this: according to research from Royal.Pingdom.com, the average web page features an average of 42.8 images.
Whether or not you're the average webpage, you can't afford such a high rate on clipping paths alone– especially not if you require other graphic design services like layer masking, photo enhancement and illustrations. If you are the average website and you expect to feature hundreds of images across your website, you'll need a more economical option to keep your conversions high and your costs down.
The Ultimate Clipping Path Solution
Graphic Design Experts International offers a world-class design team at a fraction of the cost of other designers. We can get the clipping path tasks of your design team out of the way, and even handle more of your photo editing needs. We aim to be a comprehensive clipping path solution, giving e-commerce stores, photographers, graphic designers, and other businesses the opportunity to build and showcase stunning images without going over their budgets.
Our clipping path service India makes it possible for small businesses to expand and develop their brand in print or online with precision clipping paths and beautiful images. Feel free to browse our site to explore more about our services and past work.
We're always happy to chat with our customers about their needs and answer any potential questions. You can also contact our designers today to learn more about our services. If you're ready to place an order for some high-quality clipping paths or some other graphic design service from Graphic Design Experts, visit our order page.
If you have a question about our services, you may be able to find more information on our Frequently Asked Questions page. Otherwise, you can also discover more about our services by emailing us at info@clippingpathcenter.com, or by calling our team at +880-171 541-3468. We look forward to getting started on your next clipping path or set.
HURRY UP AND GET A FREE TRIAL
STILL THINKING,
Test Our Fantastic Clipping Path Service free?
(UP TO 02 IMAGE)