Are you looking for the best photo retouching services? If yes, then you should read our guide. In this article, we'll explain the way to get quality retouching services.
Moreover, you will know why you need to hire a professional photo retoucher or outsource your services to an offshore company and what kind of retouching services they offer.
Professional photographers are experts at taking photos. They can capture moments in time and create beautiful memories. Most importantly, they can reach their photos to give them a unique look.
But to expand their photography business, they usually outsource their photo retouching tusk whether from an in-house retoucher or offshore outsourcing company.
This photo retouching outsourcing guide will help you to find out the best one.
How to Get the Best Photo Retouching Services
Retouching is the act of altering photographs to improve their appearance. This involves removing unwanted objects, changing colors, adjusting lighting, and other details. Professional photographers often hire retouchers to enrich their portfolios.
Retouching Services are essential to get the best results from your photos. If you have taken some good pictures, but they need some editing, then you should go for a photo retouching service.
There are many types of photo editing software available that are used by professional photographers. But if you need to learn how to use that software, you should hire a professional photo retoucher or outsource.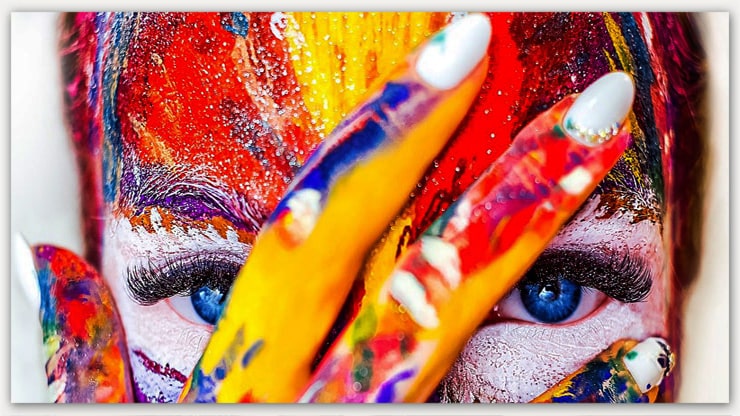 There are many ways to improve photos. As a Photographer, You can retouch your images yourself. But you know retouching jobs are time-consuming. Thus, you should hire professional photo retouchers from your local area to save time, energy, and money.
But we suggest you outsource your retouching jobs to any offshore outsourcing company as it is beneficial in every aspect, like quality work, and saving money, energy, and time.
Why Outsource Photo Retouching Services
Most offshore companies believe in quality and never compromise quality for their business reputation. You will take their Free Trial offer to check the quality of their high-end retouching service. If you are satisfied, you will submit the order.
The time zoon of some is quite the opposite to you. So it is the best opportunity to work at sleeping time. Submit an order before sleeping and get the completed retouched images back in the early morning.
The photo retouchers of an offshore company are well-trained and experienced, so they know what kind of edits are required to improve the picture. They have been providing high-end retouching services to thousands of clients throughout the world.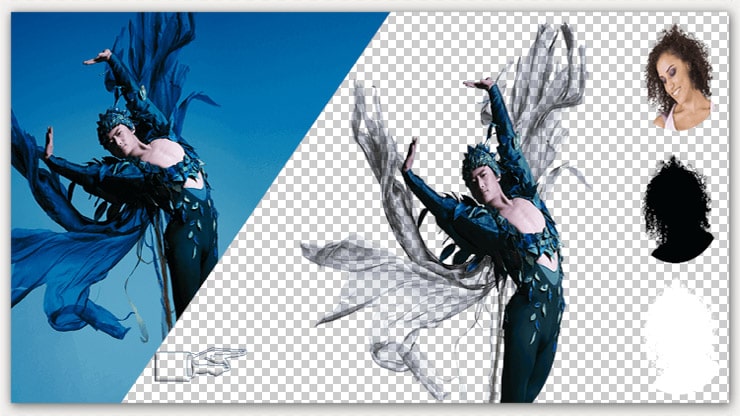 Competitive pricing is a factor in hiring professional retouchers. When you hire professional photo retouchers, they usually charge per hour. Retouching services can vary widely in price depending on your required service.
The average cost ranges from $50 to $100 per image. Some companies offer unlimited retouching for a flat fee. Others offer packages ranging from $30 to $300.
But you can get the best photoshop editing service at an affordable price by outsourcing your images. They will charge you about $13 per hour and may provide you a per-image rate according to an hourly rate.
Thus it is better to outsource photo retouching servicing from an offshore image editing services provider company.
Outsourcing Photo Retouching VS. In-house Retouching Service
Hiring experienced Photoshop experts can be beneficial. The primary influence of hiring someone to do your editing job- There are two options for editing: an in-house or an online outsourcing company.
However, in-house service is an example of an editor or company you could find in your place.
Advantages of Outsourcing VS. In-house Retouching Services
There are many advantages of outsourcing retouching services vs. retouching them In-house. First off, if you're going to be spending money on hiring someone else to do this work, why not spend it on something more productive?
Secondly, there's no way around it – you have to learn how to do these things yourself before you can outsource them. If you don't know anything about photography or Photoshop, then you'll never be able to produce high-quality images.
Thirdly, if you hire someone else to do this job, they will likely charge less than you would cost to train yourself.
Lastly, by outsourcing, you get access to a much larger pool of talent.
| | |
| --- | --- |
| Outsourcing Photo Retouching | In-house Retouching Service |
| Availability of cutting-edge technology. | It is easy to locate. |
| Online companies use the latest technology and apply modern skills. | A contract binds the company to you. |
| You can hire them from a pool of expert editors on the international market. | It must deliver on its promise. |
| You have a variety of options to choose from. | You can pay in cash. |
| There is competition to ensure good services to uphold a reputation. | You can use them if they don't meet your deadline. |
| Moreover, quality is guaranteed. | |
Disadvantages of Outsourcing VS. In-house Retouching Services
| | |
| --- | --- |
| Outsourcing Photo Retouching | In-house Retouching Service |
| You need an offline or online account. | There are only a few companies in this field. |
| Challenges vetting which company to go for. | Lack of competition may mean poor retouching service. |
| Nevertheless, some agencies are frauds and may con you off your money. | Expert editors are not that plenty. |
| | They may not value quality. |
| | The use of outdated technology may result in less appealing photos. |
| | |
Online Offshore Outsourcing Companies are available in the hundreds on the internet. However, only some companies are capable of providing similar quality.
Guide on Choosing a Photo Retouching Company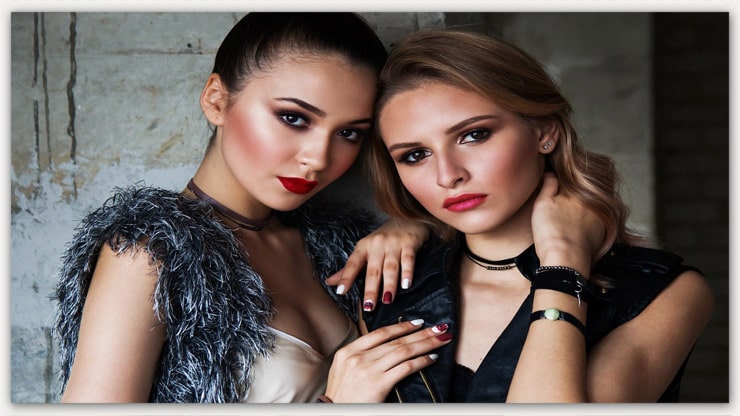 Pictures have become a way of life thanks to technology. That is why businesses are also thriving due to digital photography. There are many companies providing editing jobs to boost your business.
It is up to you to decide what type of work you need for your business. We are here to provide you with various options to fit your wants and customer needs.
Besides, the services provided are easy to use. We also work round the clock to assist you in making your products look better. However, you can count on us to make more conversions with edited product photos.
Key Factors to Consider Before Outsourcing Retouch Up
The primary factor can be deferred from person to person. But, there are some common aspects that one should consider.
Quality Service
Working Resources and Technology. …
​Pricing and turnaround time. …
Customer Support
Company age & Trustworthiness. …
File Transfer Process and Security
Discount and other benefits
You may read:
What Is A Clipping Path? Everything You Need to Know
What should You look out for before hiring a Retouching Company
Photo retouching and editing are essential aspects of post-photography. It gives a professional outlook. There are factors to consider before choosing a particular in-house retoucher or offshore photo editing company.
Good in communication:
Communication is a crucial factor that defines your working relationship. A good company is available at any contracted time. Their customer service is active 27/7 as delayed replies often need more professionalism.
On-Time Delivery:
You must get your images back on time to finish your work perfectly. Their quick turnaround time always amazes you.
Allow Revisions:
A good service provider always allows revisions. There may be a problem with your delivered work. They should always be ready to fix the error free of cost.
Quality
This is the first thing you should look for. The professionals strive to provide the best possible results. Reading testimonials from previous clients can give a glimpse into this.
No extra Demand
An established company will not demand extra payment after job completion.
Some Photo Retouching Services Offered by Outsourcing Companies
To choose the best Retouching Services Company, you need to know about their services. If you go through our article, you will see the Photo Retouching Services. Moreover, learn how to find the best photo retouching company.
Background Editing Service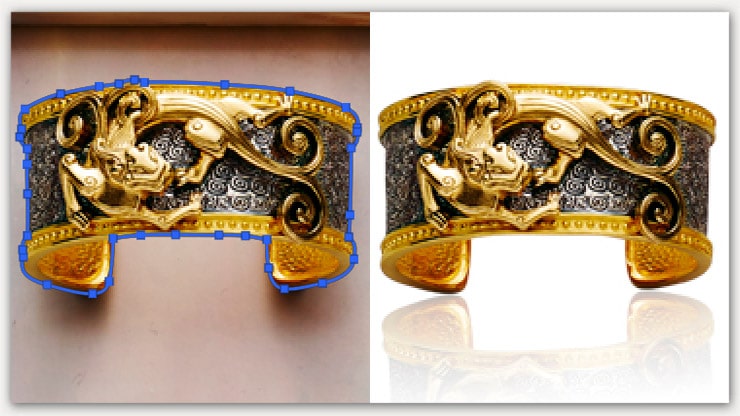 If you are looking for a service that can help you with background editing, then you should consider hiring an outsourcing firm .
They have been working in this industry for many years and become professional background editors. Their team has worked on various projects throughout the world.
If you have thousands of images to edit the background, where using a clipping path you can remove the background to make white background or transparent background.
Product Photo Retouching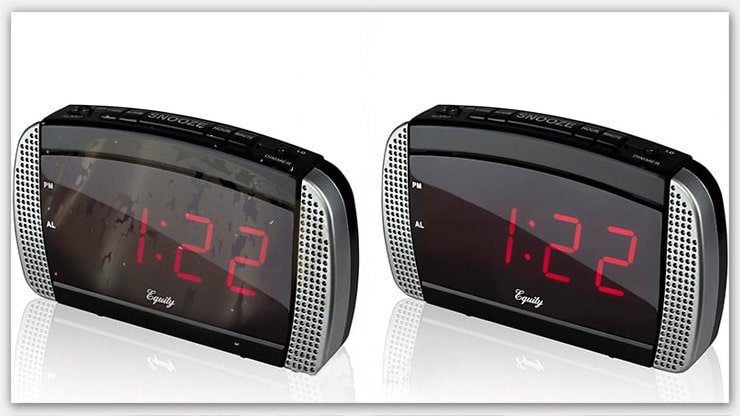 Product retouching involves adding details to product images for alteration and improvement.
The service strives to make the image more fascinating to the public eye enticing the customers to buy the product at first sight.
Product photo retouching requires a lot of perfection. When used with online marketing, attention to detail becomes even more crucial.
The number of people looking to buy goods online is constantly increasing. Using our photo retouching will help you attract more customers to your store. The blend of fineness we add to your product photos will ensure customers notice your business and products online.
There are several procedures in product photo retouching that improve the outlook of the product on sale.
One of them is garment retouching. This aims to clean up and shape the product, followed by light retouching. It replaces all undesired details of the product.
Medium retouching deals with smoothing to improve image outlook. Heavy retouching, conversely, gets into the photo detailing processes like contrast and highlights.
In the case of mannequins or models used to support products, provided will further allow editing of the same to make the product the primary focus of the customers.
You can use product photo retouching features to crop model images into or out of the product photo. This comes in handy when you need to design catalogs of products.
Many e-commerce sites are nowadays using photo retouching. The adoption of these services across many industries and products dealt in. Online shopping has replaced our day-to-day shopping behavior.
Marketing campaigns need to be tailored to target this new form of shopping. For e-commerce sites, marketing online depends a lot on imagery.
Jewelry Photo Retouching Jobs
Many people share the love of jewelry. It is this love that leads to people buying jewelry. To tap into this market, you will need high-quality photos that appeal to buyers.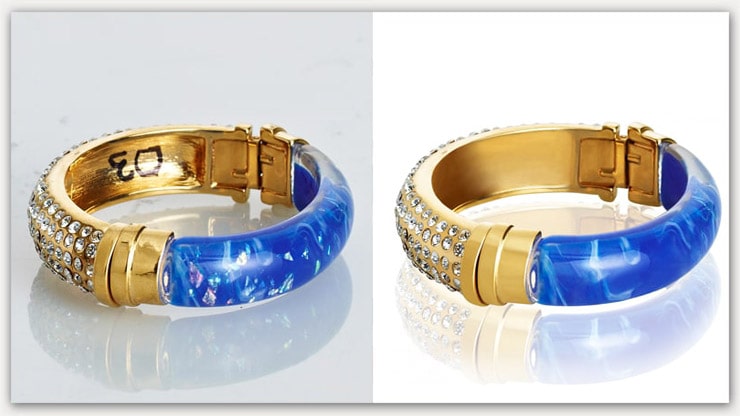 Jewelry retouching is a complex modification of jewelry images that helps enhance image quality. This gives it a touch of class and style.
This technique incorporates alterations of features, flaw elimination, jewels retouching, and more to make it more engaging. This service is done per customer needs and wants, which could be grouped into two categories.
Light retouching deals with the lighting and background of the photo. It can be handy in imitation or where the jewelry is placed on a mono-color background to look more charming.
A high-end retouch is a more detailed service for precious jewelry. As evident on our site, the retouch gives photos a metallic upshot and augments the stones to create a stunning and stylish image.
There is also a more sophisticated retouching style called Tiffany-style editing. This style simultaneously upholds originality while ensuring maximum detailing, giving the photos a different look.
Given the complexity of jewelry photo retouching, the jobs provided may vary depending on the client and the jewelry involved.
This includes:
Color correction – Advancement of precious metal color
Shadow Making
Clean up dust/spot
Fix Reflection
Shining stone
Portrait Photo Retouching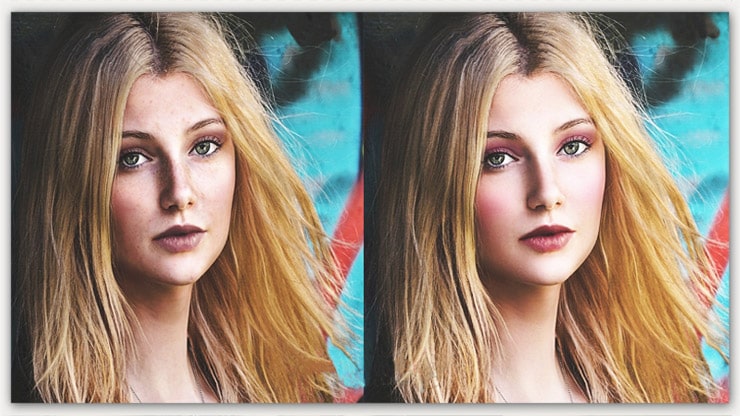 Portrait photo retouching might be the best form of design enhancement. The process calls for creativity. It offers a wide range of services like correcting skin flaws, blemishes, dirt, makeup failures, eye imperfections, and more.
Portrait photographers adopt these jobs to adjust the photos they take according to their liking. Photographers toil hard for a perfect image, but portrait photo retouching will provide you with a masterpiece.
Editing many pictures at once with the services offered is possible. This gives you a chance to have multiple photos edited within a short time.
Beauty retouching helps you to correct color, fix skin tone, skin texture, and blue tint and remove unnecessary objects and get positive reviews.
Skin retouch is one common service of portrait photo retouch that corrects blemishes by skin enhancement. Another service provided is virtual makeup. It uses filters and makeovers that leave the image looking like it had a touch by a professional makeup artist.
Teeth whitening and wrinkle removal ensure a bright smile and a gorgeous face that looks a lot younger than it is. It further lets you correct lips, eyes, hair, and tone. The retouch eliminates acne, which is a problem for most teenagers.
Portrait retouching further allows background and object removal or adjustment. The freedom provided by these services allows the best results for a creative mind.
Body Reshaping and Touch-up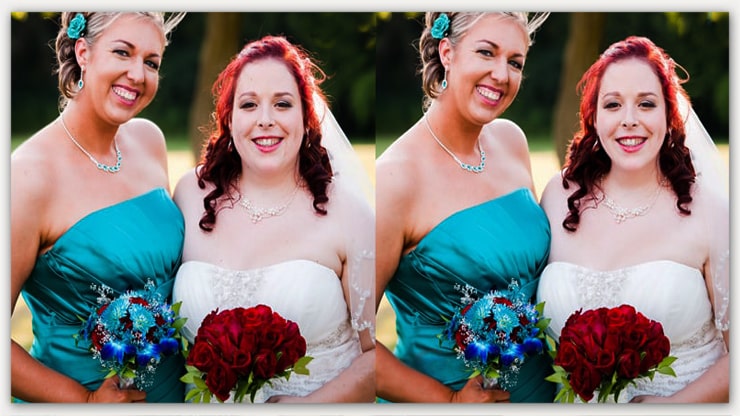 Additionally, it lets you enhance the structure of your face. The background can also get tweaked. A perfect example is gym pictures that portray a significant amount of weight loss in a short period. Most of these are courtesy of body retouching.
Wedding Photo Touch-up Service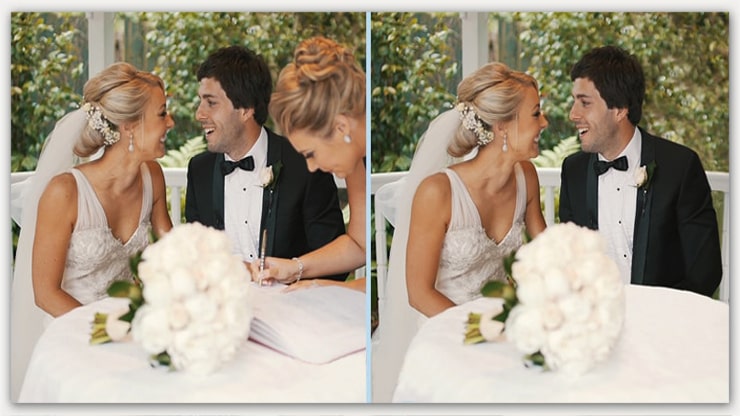 Weddings are a colorful occasion full of pictures and glamour. Wedding photo retouching ensures that images of that special day are edited well.
A wedding photo retouch will let you pick memorable moments and make them even more exciting.
With wedding photo retouching, you can choose those photos from your special day that you would like to be modified. An even better thing is that it can be part of the photo.
For instance, you could highlight the eyes by improving color and contrast using a filter. The retouch lets you soften the skin on the bride's photo making the bride flawless. The rest of the picture will remain as it is.
It is common for wedding photos to have reflected light corrected by the wedding retouch service that removes hot spots in pictures.
Sharpening is the most common tool for wedding photo retouching. It allows blurry backgrounds to be adjusted and portrays the skin better.
Finally, you can burn and dodge the details to ensure stunning pictures of your wedding day. With all these services at your disposal, it is up to you to turn your wedding album into a masterpiece.
Real Estate Photo Retouching Services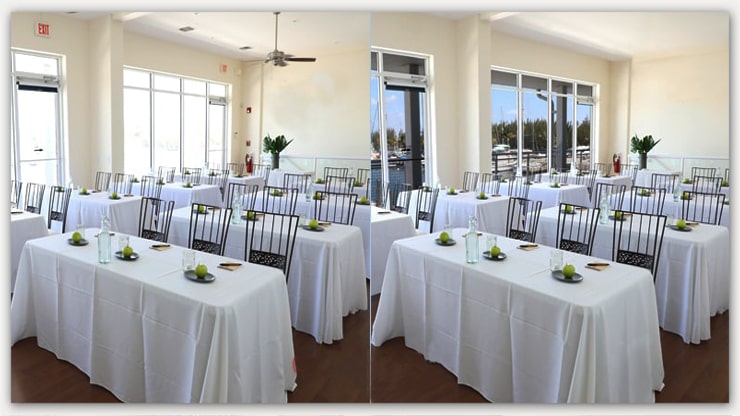 Real estate is a fast-growing industry, especially on digital platforms. People are looking to invest in the business since everyone is looking for property and homes to call their own.
It is a hassle to move from place to place, looking for a place to settle. The emergence of online platforms like –commerce websites that seek to buy and sell a property is a blessing.
Real estate photo editing has promoted this business: sellers get to advertise the interiors, buildings, and architecture of homes to potential buyers.
Some services the real estate retouch include photo enhancement, color correction, color cast exclusion, HDR image blending, sky changes, paranormal stitching, and much more.
Real estate is a business based on decision-making. Thus, these services are crucial to the company.
However, these editing techniques may prove quite demanding. This would require a certain amount of knowledge to ensure the maximum capability of real estate retouching.
Final Verdict
Read the Best Photo Retouching Outsourcing Guide 2023 and know how to get the best retouching Services for Photographers.
So, photo retouching services have become necessary for many of these sites. Similarly, if you think of the other circumstances, you will surely agree to keep faith in the best photo retouching company.