Well, you own a successful eCommerce website, but what is your relation to evolving and improving your business to achieve more sales?
Online shopping is growing every day and already became worldwide. That's why making E-commerce strategies is mandatory and Digital Marketing is the best way to reach the goal.
Ignoring the sharp competition existing online. There are still chances and ways to get your eCommerce business to the top.
When your website ranks very well in the search engine results, it doesn't always let your customers come back again. Every single day, popular brands like Samsung and Apple are competing on the market. They are trying to find ways to increase sales and to find the right way, how to communicate with customers.
When for the first would be enough to optimize well your eCommerce website. Then for the second, you definitely have to put in a lot of effort.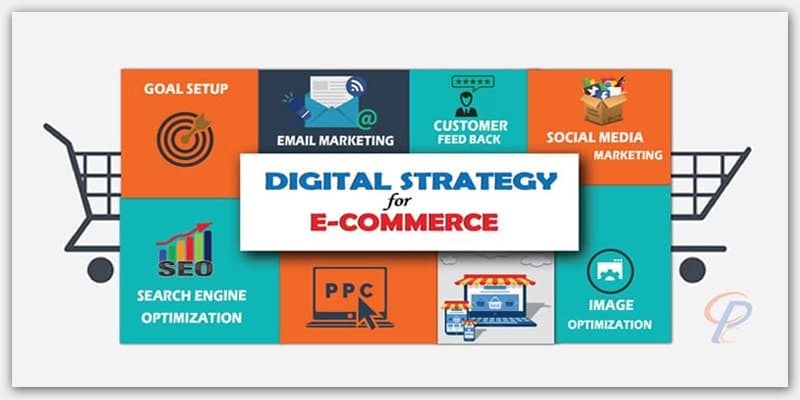 Let's take a look:
Digital Strategy for your eCommerce Website
In the past 20 years, digitalization has influenced and changed the world in a completely other direction. From a local store, every entrepreneur went to WWW and doing his business here. Due to the competition, not everyone will have positive results. When your website ranks very well in the search engine results, it doesn't always let your customers come back again.
Establishing a Goal for eCommerce digital marketing
At first, set up the goals and then a strategy for an eCommerce website.
Now, creating a successful eCommerce marketing plan there will be some snags. So, you need to think smart and ahead of your competition.
Are you using the website, to drive sales and attract customer's attention to the product itself?
Is your business just a blog, that is monetized via ads, and you just want to increase the traffic?
This might point you to what kind of content you have to focus on?
To drive sales, your main attention has to fall on attractiveness and informativeness. The less and more visual your website is, the more productive it is. Combining it with Social Media Marketing and Search Engine Optimization, you definitely will succeed!
Is your website a blog, and your goal is to attract the reader's attention and let him stick to the website as long as possible? Then you have to do more rich content. Entertaining and informative multimedia, like videos and long articles, has to be your choice. Make your content "sticky" to let your readers stay longer and entice them to come back again.
eCommerce Search Engine Optimization
Digital marketing is a type of marketing strategy, that uses the World Wide Web to communicate between customers and retailers.
Search Engine Optimization is one of the most important aspects while working on an online business.
What is this?
Search Engine Optimization (SEO) is all about getting your pages as high as possible in search engines, like Google, Yahoo, Bing, etc. Because search engines are one of the most common ways, where people discover content online.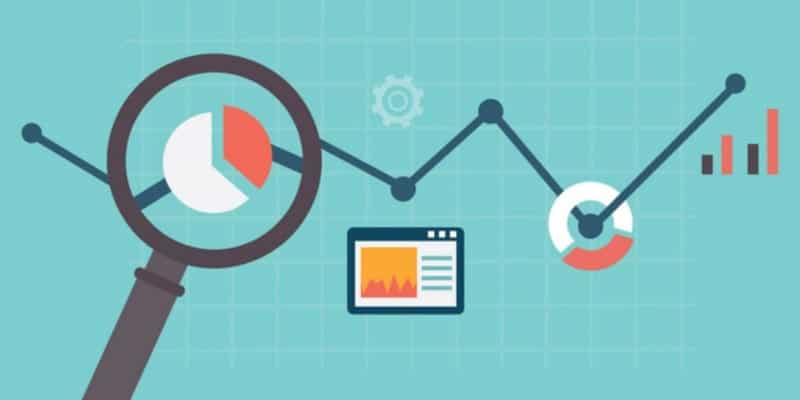 The higher is your website ranked, the bigger the chance to get new visitors as customers. SEO is the most important and manual method to get your eCommerce website successful.
Nowadays there have been evolved SEO standards, which includes your website is updated with rich content and error-free.
Those also create a great impression of your eCommerce website for your potential customers, which allows your business to grow through referral marketing. To understand Search Engine Optimization deeper, you may notice these two main factors, that search engines look at when evaluating your site and ranking them with others on the web.
On-page Optimization.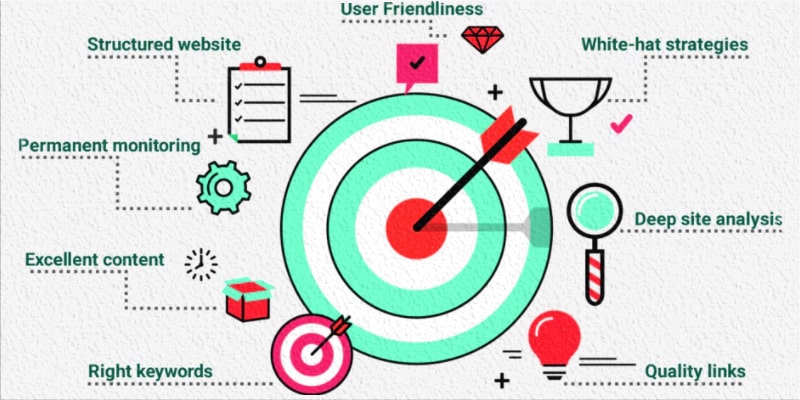 This technique has to do only with elements of your own website. This includes the quality of your code, textual and visual content, and fail-safeness.
Those moments you can control the best. By focusing your attention on setting up the on-page SEO first, your off-page optimization will get successful as well.
No one is going to link to articles, that are boring or written bad.
Off-page Optimization.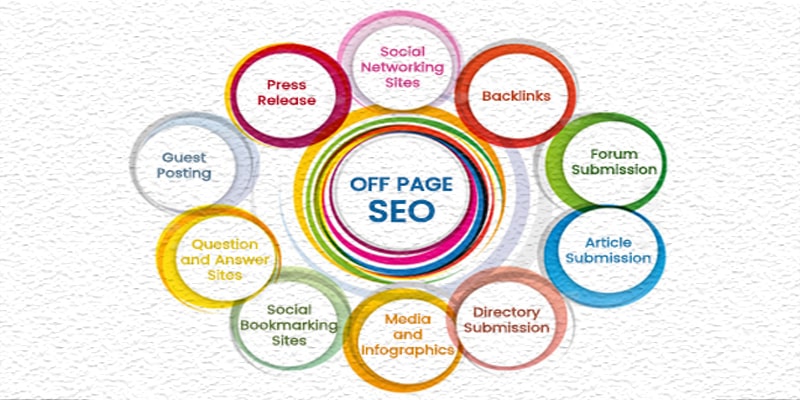 This includes links from other websites, social media connections, and other marketing activities outside your website. By working on off-page optimization, your goal is to get as many links to your site as possible.
The more relevant links you get, the higher your ranking in search engines will be.
Content Marketing for Long Time Benefits
After you understood what is SEO and which aspects you have to concentrate on, you can start doing it!
The first thing, you may notice while running your eCommerce website, that your website feels a bit empty.
What are you going to do?
Fill it out, of course. But simple articles and pictures are not enough, to impress your potential customers.
Content Marketing is a hard process of creating text or image-based informative online material that attracts your target audience.
The content may not be used for sales directly, but it will be helpful to educate potential customers about your products. Every entrepreneur who uses it knows, that it is strongly effective.
Let's take a closer look.
Text-Based Content Marketing
Text-based content is all about creating valuable, informative, and entertaining content, targeting your potential customers. A copy is the most relevant factor for improving the ranking in Google Search. Exactly the well-crafted content will target and solve specific problems of your customers.
Many eCommerce companies have succeeded through content marketing. Like VineBox:
VineBox is an eCommerce site, that monthly sells subscriptions that allow you to taste the best wines of each season.
Their blog, which shows you the world of wine, is the best addition to their product. It targets their audience, let new visitors stick on the website and turn them into customers.
If you take a look at the blog posts on VineBox, you will notice, that these aren't short, up to 1000-word articles. It is well-researched interesting information, that shows the world of wine from inside.
They're not just educational, but also providing the promotion aspect to their product.
As already mentioned, content marketing is not only about writing blog posts, it is any online material that is used for educational purposes. More visual content is a must in eCommerce. Here we come to:
Image-based Content Marketing
Images and eCommerce, what does it has in common? It is well known, that selling products online requires quality photos.
Imagine, you are surfing through online shops and looking for a specific ware.
Now,
What will be your reaction, if you see a product with a blurry, unedited picture or even without it? Would you actually buy it?
Definitely not.
Just a random image is still not enough. Since the photo Is the most important factor in the decision-making process of the customer. Moreover, it has to be informative and attractive.
One snapshot of a product delivers more important information to the customer than a ton of text. Most importantly, the edited quality product image is the most important while optimizing image and eCommerce website, that's why Clipping Path Industry is here to help you!
Clipping Path Industry is providing image post-production services for eСommerce marketing usage.
We are editing and creating the best possible digital presence for your eCommerce business products. We are sharing and helping you to involve this digital strategy for eCommerce to increase your sales.
Not a secret, that social media, like Facebook, Instagram, Twitter are growing daily for thousands.
And this is the greatest niche to target your customers. Here, you have to focus on social connection and perfectly edited images for SMM.
Anytime you have something new in your store or blog, share it on Facebook or Instagram, let the audience know and always stay in touch with them.
As already mentioned above, off-page optimization is a must to get success in the eCommerce business.
Promoting Products in Social
Google will prioritize websites, that have a social presence. Subsequently. It will display them in search results higher as more relevant for the target audience, than websites without social media connection.
Social shares may not affect your ranking position in the search engines, but it will influence the content of the search results.
Sometimes you might see a companies social profile appearing in the top 10 search results.
Keep also in mind, that Social Media is a search engine too. For example, Sometimes, people would like to use social media to find a specific brand there, or they can even find out about your company through social media itself.
Create pages of your website on social media. This is will influence the ranking in the search engines. And create one more source of information for your customers. Moreover, this is the best way to keep in touch with your audience!
Let more people know about you and increase sales with Facebook Ads. Facebook Ads are incredibly cheap to set up but are hard on launching. Therefore, It is recommended to hire an expert, to let him launch the advertisement.
Force Your Content to Popularize
Once you have your optimized content in the hands, it's time to put them online, and use SEO tricks to let people find you easily on Google.
Now, Google Search Engine will display your website to your potential customers with all keywords in your niche.
But instead of waiting for customers to come, let's find out how to knock on their doors first.
To clarify, there are a few ways of generating a solid amount of attention and engagement for your eCommerce business.
One of the best ways is to advertise your product on social media. In the same vein, this is the best platform to find new customers is Facebook.
After you successfully set up your Facebook page and already got some fans and likes, it's time to spread out more.
Facebook Ads are incredibly cheap to set up, but take a bit of effort to launch. If you aren't familiar, it is recommended to hire an expert.
There are a lot of ways, how your advertisements are going to pop up, so it needs some practice.
Don't be scared to experiment, luckily this can be done without a huge amount of loss. Or you can try out the next tip, to spread out your product online.
Email Marketing- A old knife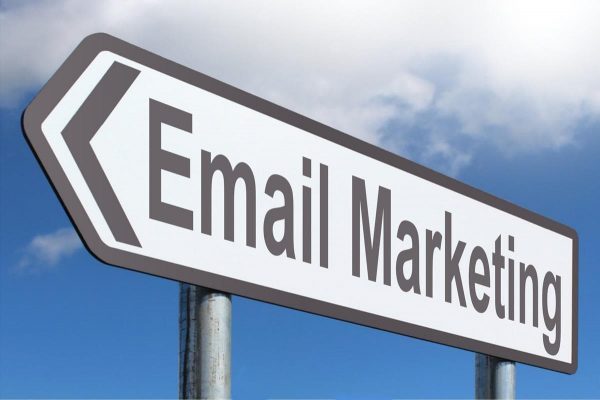 Email Marketing… It sounds pretty old and usual, like letters. Is it good for marketing?
Yes! More than 85% of users are checking their email Inbox every day.
This is a great way to target your audience and let them come again and again to you.
Nowadays, email marketing is delivering huge traffic to eCommerce websites.
First of all, you have to build your email list.
Most of the time, you have to do it from scratch. Meanwhile, There are a lot of ways to get an email and permission from your potential customers.
One of them is offering a discount code or a free product in exchange for their E-Mail address.
After you have built a list of emails, it's time to get creative. There is no specific step-by-step instruction on this part.
Get the best way how to show your business in someone's inbox, encourage them to open it, and let them come to your website.
Customers Feedback as an Improvement Tool
As soon as your eCommerce website will start getting feedback from customers, regarding or criticizing your product or service.
So, the customer knows from the side, what could be better, and what they would like to see in the future.
Firstly, The customer will be glad if his problem or note will be solved and probably will stay loyal. If not, as a result, you will get displeased clients that definitely will stop buying at your shop.
So, you don't need to spread negativity around your business; it may cause great damage to your address.
Final Tips on Digital Strategy for eCommerce:
To sum up, By following the above-mentioned tips, you can create a great strategy that will lead you to success in your eCommerce business! Do this and you will start to see, how fast is your eCommerce business growing! Therefore, Understand what kind of content your potential customers are looking for. Create a great site, create content people need, and make it easy for them to share it. Keep in mind to set up on-page SEO first. That is to say, Fix the codes and then to begin with link building. Don't forget the off-page optimization.
With the combination of both factors, you're increasing the chance of getting your website higher in SERP.
Don't forget to keep your website frequently updated. Because the algorithm of Google forces eCommerce website owners to do it more often.
But keep in mind that,
SEO is not a magic wand that will show its effects overnight.
It will take its own time to show positive results.
So, you should also be aware of the elements of SEO. Like infographics for a better understanding of the SEO Landscape.
Most importantly, exclusive and attractive content will definitely help you. It let your visitors remain on the website longer. And even turn them into customers.
Hire a copywriter/content manager, to fill out your website with textual content. Articles, that are targeting your audience, will let new visitors stick on the website and turn them into customers.
However, don't forget about visual content as well. High-quality images and videos are the best addition to your eCommerce business. Don't forget, that there is Email marketing as well. Build your email list, create a campaign, and launch it! Always pay attention to customer's feedback! The best way to get better is following their wishes. Don't spread negativity around your business!
You may read:
A Complete Guide on Shopify Product Image Size