Do you know how much % of consumers purchase products from online stores based on looking at the photograph? It is 60%. Did you wring your eyes getting the answer? You should not. Because a product image tells everything to a customer, and the customer has to rely on the product image. If the image is faulty or the customer doesn't like it, they will turn away their face from your product.
Amazon Product Image Requirement Guide
However, every eCommerce site has rules and regulations regarding product images. Amazon, one of the biggest eCommerce sites in the world, also follows some rules and regulations that need to be followed by the seller.
Amazon image requirements will not only grasp your customer's attention but also enhance your product conversion rate.
Grab my hand and let's dive deep into this article to learn about Amazon product image requirements in order to optimize your product images accordingly and carry on to get revenue from the marketplace.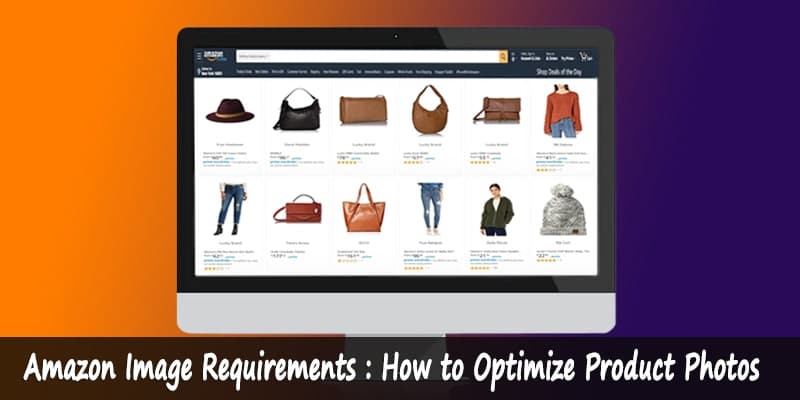 1. Confirm the Technical Image Requirements of Amazon
While you are going to create a new product page or upgrade your current listings, it is inevitable to meet the Image Sizing Requirements for Amazon or technical requirements related to your product image. If you don't fulfill it, Amazon will reject your listings.
Flip through the chart below. Yet it will always be best if you go through Amazon websites to get the most updated information
Amazon Image Requirements
✔ Thumbs Up
✗ Thumbs Down
Image Size
Preferred: 100px & larger
Recommended 2560px width
Longest side: 1001px
Less than 500 px
Image Frame vs Product Ratio
Fill out 85%
100% or less than 65%
Background Color
Feature image must be in Pure White.
Color code:RGB( 255,255,255)
Color or any background image
File Format
JPEG, PNG, GIF, or TIFF
AI, PSD, PDF, or EPS
Image Type
Professional photograph (Recommended) or cover art
Text, borders, logos, mannequins, or watermarks
Image color mode
RGB or CMYK
Grayscale, Lab, Indexed or Multichannel
Image Size: You can't upload images of more than 1000 pixels in either width or length. The recommended width is 2560 pixels.
Image Frame: The product has to fill not less than 85% of the frame.
Background Color: Without a pure white background, other colors are unacceptable for the background. If your image contains a colored background, use clipping path services, and Photoshop masking to remove it.
File Format: JPEG, PNG, GIF, or TIFF formatted files are acceptable by Amazon.
Color Mode: RGB and CMYK both color mode is allowed.
Note: For more information visit: https://www.amazon.com/gp/help/customer/display.html?nodeId=202073580
Note below amazon photo requirements that need to keep in mind too.
Product image file naming process:
The file name must contain the product identifier (this is your Amazon ASIN, JAN, EAN, 13-digit ISBN, or UPC). Then, a period and a file extension (look at the allowed file types listed above). Such as 3210987654321.tif or A1234567890.jpg. You should not use any dashes, spaces, or other characters to provide the file name.
Avoid doing this in your design:
Wondering why your images rejected from Amazon, whereas you followed every requirement of Amazon? Are you confident about it? Check out the design, whether it has any text, borders, logos, mannequins, or watermarks in your photos. Don't forget that Amazon will disallow your product to get listed if your image contains these things.
2. Featured Image Requirements for Product Listings
Amazon's main image is the big photograph of your product that comes along with your listing. When someone does an internet search, this image will appear with numerous competing products. Because of this, the main image should be appealing so that customers intently look at your product.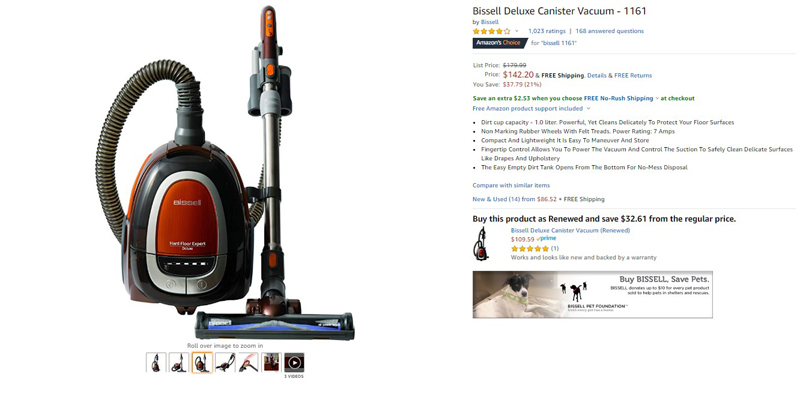 Requirements:
The main image should look like a professional photo or cover art and entirely drawn in order to increase the sale of the product. It is advisable to use a professional photographer to do product photography.
The main image must get 100% focus, and the product should be in the central position of the picture. Images should not contain any uneven edges, must be a well-visible and perfect view of the product with exact size and color.
Be careful of the image framing. The product has to cover a minimum 85% frame of the image.
The product should not cross the full image frame.
The image background has to be pure white. If your image contains any other color except white, background removing tools are available online.
Disallowed for the main image:
Amazon rejects all types of sketch, painting, drawing, or illustration of the product.
The product image shouldn't contain any text, graphics, or any other imagery.
Any image that purposely creates confusion or misleads should be free from any new kinds of stuff like accessories.
Pornographic material or incendiary or offensive images or text are entirely disallowed as these are listed as prohibited images.
Any images that have logos or watermarks.
Photos clearly showed on a mannequin, with the allowance of pantyhose, stockings, and socks.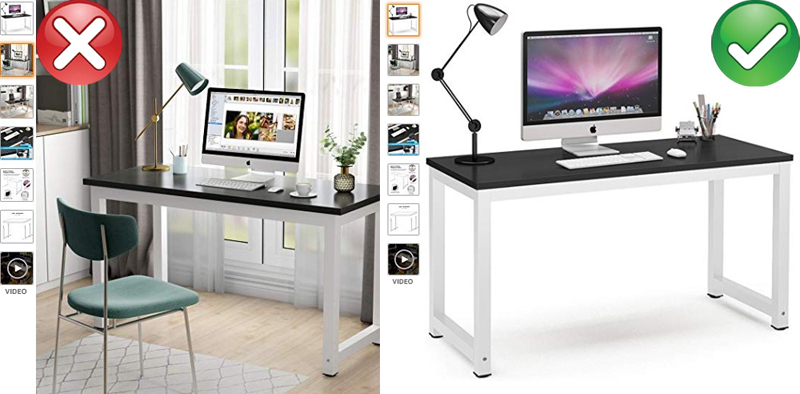 3. Additional Images Requirements on a Product Listing
If a customer loves your product and clicks on your page to look at the details view of your product, then the customer will be able to see the additional images. Additional images are smaller in size than the main image. You can upload a maximum of nine images as per the Amazon requirement, but note that only seven images will be demonstrated. Follow the below guidelines for Amazon additional images.
Requirements
The listed product should be visible.
The image should focus on the product 100% — perfect size and color with smooth edges. Wherever required, use a professional photographer.
If you want to demonstrate the image, you can add other products or accessories with the focused product. But remember, this product should be out of focus, and these described objects are excluded from the buying price.
The selling product and demonstrated objects should fill up 85% or more of the image.
All kinds of cropped or close-up images are disallowed.
The background is allowed only if the product receives the main focus.
You can use any text only if the selling product gets the main focus.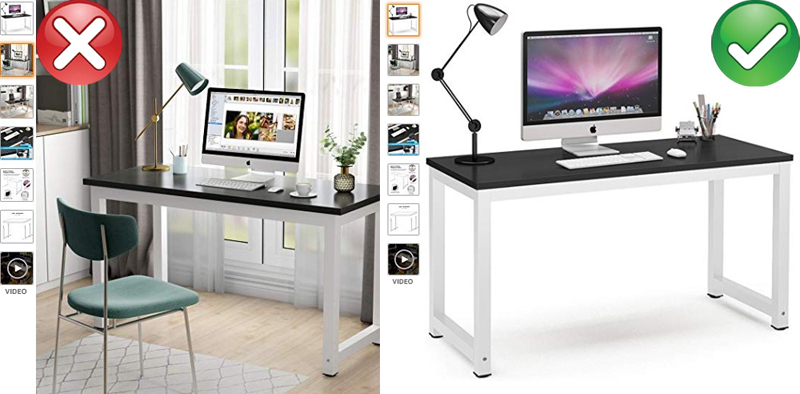 Restrictions
You will be blacklisted if you upload any types of prohibited images that are supporting pornography, abusive language, and incendiary remarks.
Special Notes:
Since Amazon is allowing a merchant to demonstrate 7 – 9 products/per page, Jim Barron of AcceleratedFI advised – not to keep any of the slots blank. "Don't go with fewer pictures" he says. "Don't keep any blank slots, use as many as you can."
Leslie Turmohlen, who is managing Media Relationship at Jungle Scout, addressed, "Show your products from many angles."
Once the photos are uploaded, proper alignment is highly recommended. Art Director at Printed Pixel, Inc George Kern IV says," Demonstrate each image based on their priority. A correct demonstration will help your product to show up quickly in the product search result of Amazon."
Let's find out the images below as an example. The main image got the priority and later other featured photos. You can use close-up photos too. In the end, use other images that show the technology or exclusive features behind your product.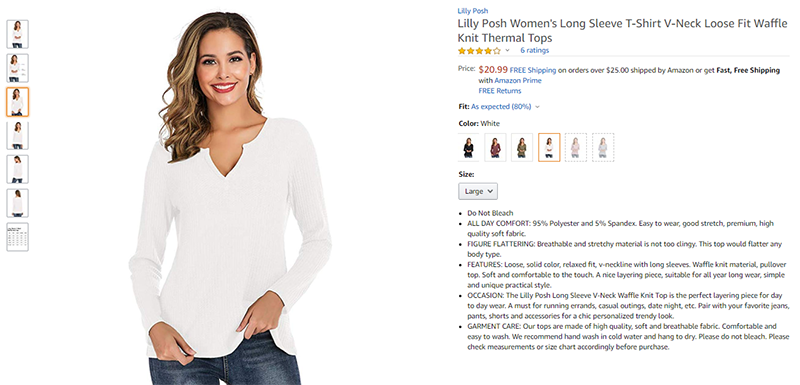 4. Amazon Photo Guideline for Specific Department
Amazon demands special requirements on specific departments sold on their site. Find below
Childrenswear:
You should snap childrenswear in a flat form on a smooth surface or can't use any baby model. It is because of the children's safety.
Footwear:
The only image of the shoe or footwear products. Any pictures that show, shoes are inside the box like photographs are prohibited.
Lingerie:
Photographs of any undergarments or swimwear or lingerie should be taken on a flat surface. You can't use any model for these types of products. Photographs can be stylish and can't promote any nudity.
Amazon Seller Product Image Blueprints for Clothing Sales
Amazon restricts the below in photos for clothing sales…
The model should be in a standing position. Kneeling, sitting, or in any other position that makes the product unclear is prohibited.
Amazon will disallow any type of logos or brandings except in pantyhose, socks, or stockings.
The individual uploading the photograph must have copyright permission to use the photo.
The same product can't be displayed in different images. A new listing needs to prepare if a product is shown in several variations.
Note: Mannequin Clothing imagestend to sell better. If you are new you can read: How To Photograph Clothing To Sell Online.
Amazon Product Image Size Requirements
It is one of the essential requirements of Amazon that images should be captured in high-resolution form. Because a customer will use the zoom function while observing the quality of the product. A highly resolute image will confirm the clear visibility of the product even if it gets zoomed.
Using the zoom feature, a customer can look at the products in detail. For example, a customer would like to buy a PlayStation. The zoom feature will help him to look at the fine details of the PlayStation like the start button, button of the dual shocks, etc.
Also, ensure additional photographs are also possessing resolution. This will help you to turn those clicks into actual sales.
Lighting and Color Correction Tips
It is significantly vital to show-up your product on a white background. It assists the customer in getting a clear picture of the product while searching the product on multiple search pages.
Lighting is equally essential, and you can't lose your focus because it enables you to increase your product sales on Amazon. You should consider a professional photographer in order to improve your conversion rate.
If you are a new seller on Amazon, then find a new place where natural light is available and take a white sheet to utilize as a background. Try out with your camera or phone camera and capture a photo. See how much clean and crispy shot you are getting.
To improve the view of your product, you are allowed to do edit or correction of your photo. Have a look at the picture below. What do you understand? Yes, the colors are edited to let them suit the computer screen.
If you are not an expert in Photoshop or you don't have much time to do this editing work, you can hire a white background making services. Don't forget; a quality image improves sales.
Also, keep in mind that the main image must get significant attention. When you want to sustain in the marketplace, you should give an eagle eye on Amazon Keyword, product image, and description.
Remember, if you do any extensive edits to your product image, it will be a good practice if you let your customers aware of this within the product description. This can support lessen any doubts or misgivings about the buying.
Don't Forget about Offer Level Photos
Are you a merchant of redecorated products on Amazon? On your product page, you can use Listing images or "Offer Level" photos. Customers will find these images on Amazon's Offer Listing page so that a customer understands the differences between the main image and offer level image. So, do you want to add your offer-level images? Simply sign in to your Amazon Common Template. Choose the option "Main Offer Image" and "Offer Images.
| | | |
| --- | --- | --- |
| Listing Photo Requirements | Photos added through sell yours here or add a product | Photos added through Listings Loader |
| Accepted File Size | JPEG, GIF, or PNG | JPEG, GIF, or PNG |
| Maximum File Size | 72 pixels / inch | 72 pixels / inch |
| Minimum Dimensions | 200 X 200 pixels | One side minimum of 200 pixels, but others can be less than this |
| Maximum Dimensions | 2000 X 2000 pixels | 10,000 X 10,000 pixels |
| Maximum Dimension Ratio | 5 to 1 (2:1 or 1:1 preferred) | 5 to 1 (2:1 or 1:1 preferred) |
Do you love to share information using your product image? Amazon allows using product images to share any information related to the product. Jim Barron says," Provide dimensions and features to get the intent of your customers and let them know why your product is unique from others."
Maybe, you create a graphic that shows the different features of your multipurpose knife and showing the breakdown of the features like sharpening a pencil or opening a bottle cap, and many more.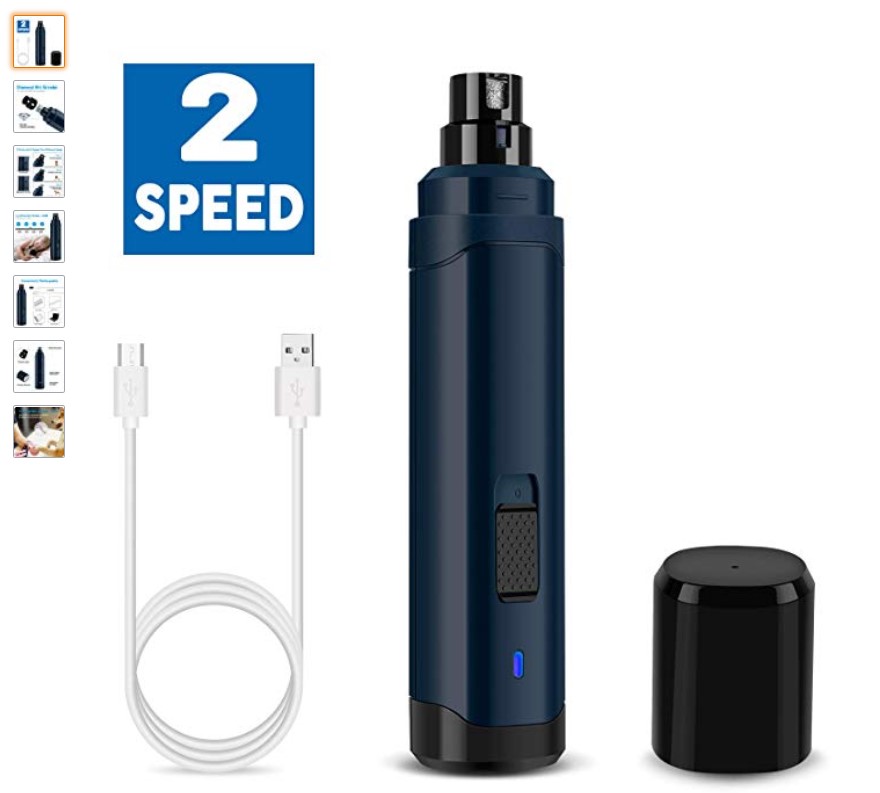 This information will help you to learn more about your product. Customers on Amazon will get an idea whether they like the product or not, – saving on time, money, and trouble if a customer does an acquisition to later guilt it and provide you the difficulty of arranging their refund and solving any objections that they create.
Give a Try on Lifestyle Photos
Try to be different from others. When you add lifestyle photos in your Amazon additional photos, it will add more value to your product.
For example, you were selling a chopping board and decided to take a few snaps in-home kitchen settings. It helps the customer to fantasize about what the selected chopping board would look like in their kitchen, and it may upsurge the probability of more sales on Amazon.
Generally, if an Amazon product image contains a human face, that product gets a high conversion rate, although you will not find any data to back this up as being factual for Amazon.
Now, the question is, how easily can you snap a picture in a kitchen? Because every time you can't make a kitchen set up. Here, shake your hands to Photoshop or other editing software. You can create a stock of photos with a similar setup and utilize Photoshop to edit the image into a portion of that specific image. Thus we will be able to save time.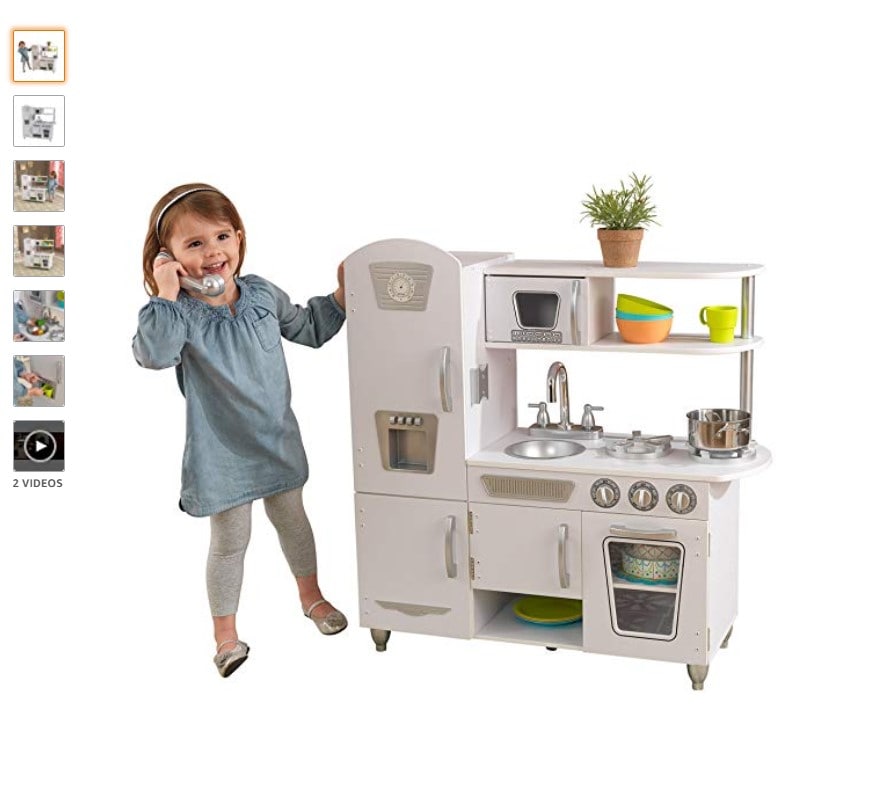 Let's flip through the below points in summary
Make the main product photo simpler.
Better to show your additional product images in lifestyle photos.
Show your product image from different angles.
Share maximum information in images, including special features and details.
Hire a professional Amazon photographer.
Remember about photo requirements of "Offer Level" photos if you are selling redecorated products.
Follow the frame line requirement.
Bottom Line of Amazon Product Image Requirement
I mentioned many times in this article; a beautiful snap will lead your product into some successful sales. You can't deny Amazon photo requirements if you want to be a merchant in Amazon. Even, these are some basic requirements that other marketplace also following. Follow this and be a successful merchant on Amazon. Happy Selling!
You may read:
How to Add Video to Amazon Listing- Add Product Video in Amazon